May 18th, 2012
Isn't it such a pleasant surprise to discover that a seemingly complex gourmet dish is actually SUPER easy??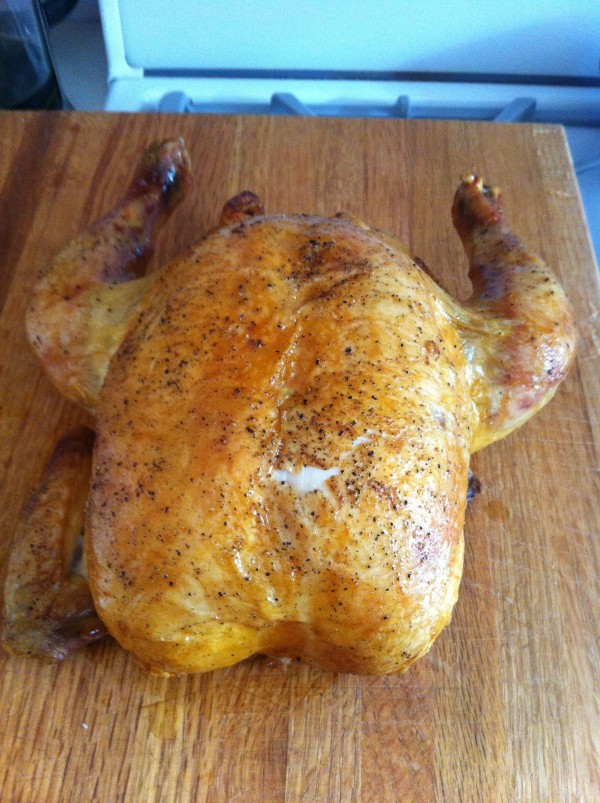 I made this beauty last night.  And we all agree Roast Chicken sounds very French Bistro, no?  Definitely dinner party worthy.  Made with 3 ingredients  (or 4 if you count the chicken)  Simply buy a small/med. (depending on how many people you're serving) whole fryer, first salt and pepper–and now this is the "hot tip" as one of my friends says, or actually more of a "chilly tip…
Unwrap the chicken, generously salt and pepper and leave in your fridge uncovered for 2 hours or so before cooking.  This helps to dry the skin out so that it gets crispy in the oven.  See, a hot tip, huh?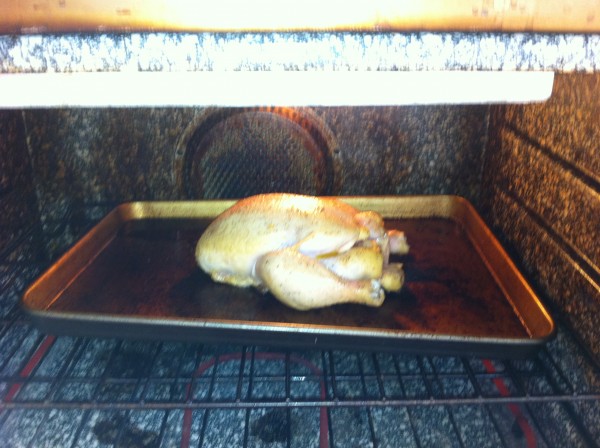 When you're ready to roll, crank the oven to 450, drizzle the bird with plenty of olive oil and roast her for about an hour.  If you really want to show off for your friends and play up the Bistro thing, you can place a few sliced lemons in the cavity for some nice flavor and helps with moistness.
Refer back to top photo for evidence of a golden crispy skin.  And there you have it, as much as I love the rotisserie chickens the groceries stock for convenience, you can't compare the smell of a freshly roasting chicken in your kitchen and this recipe is really easy.
Bon Appetit,
Courtney Childs