May 21st, 2012
Paint is kind of a thing in our family.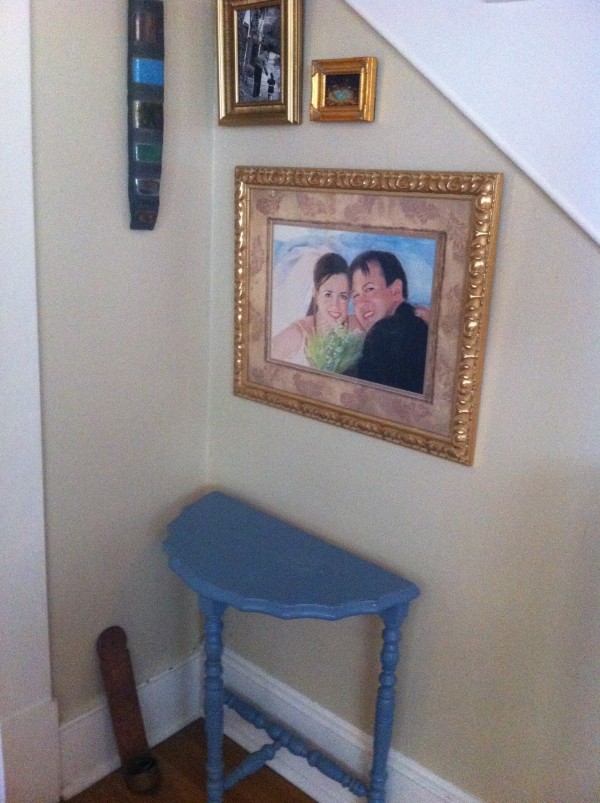 So when I picked up this cute little hall table for $20 bucks at a flea market. I knew I could make it look a bit more "expensive" with a little help from my favorite Sherwin Williams glossy black spray paint.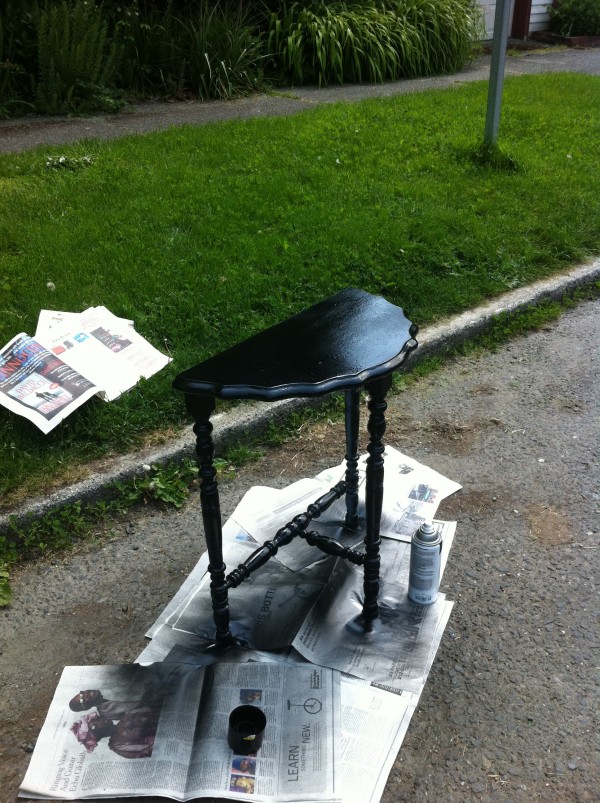 A few simple sweeps changed it in no time.  Great coverage with even the spindly legs, so great if fact, I also spray painted my fingers.  Note to self, wear gloves next time.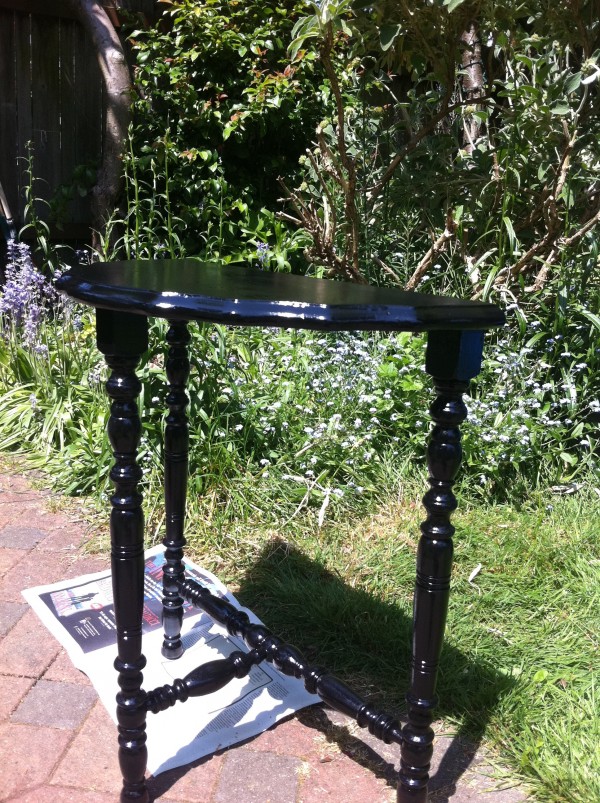 The gloss makes it, right?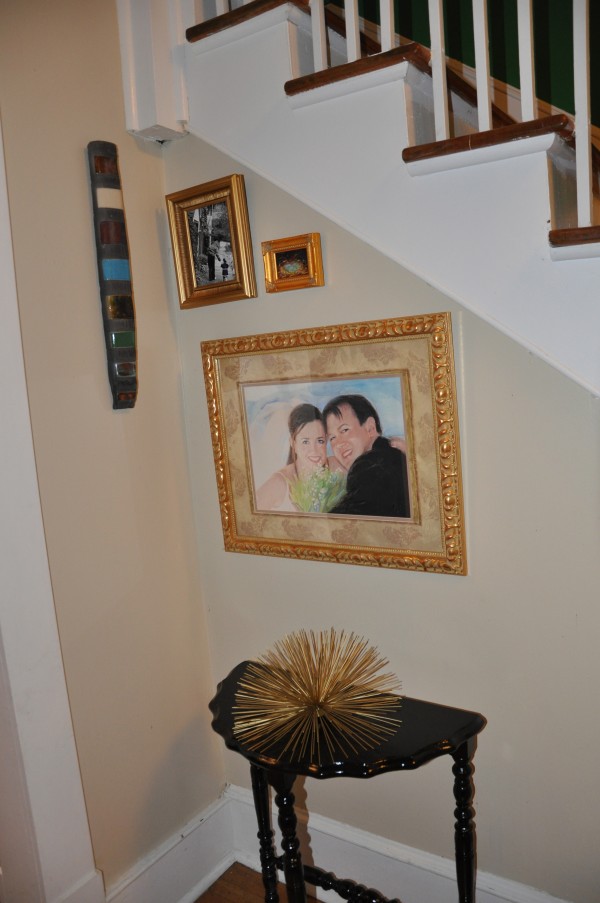 And restored to its original spot.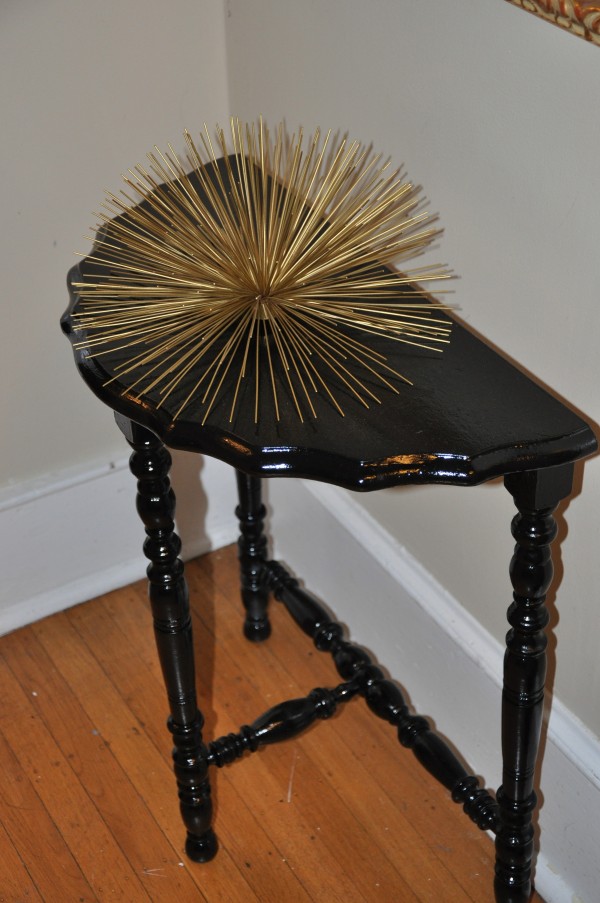 Look, I even found a spot for that 3 dimensional starburst I was trying to figure out where to place. Hmmm….what to paint next???