May 9th, 2012
This is the time of year I begin stalking Lowes, Home Depot, nurseries, grocery stores, you name it, anywhere that sells flowers for the perfect mix of value and taste-level as relates to flower baskets.  Basically the ugly ones are cheap, the good looking are not, unless summer is almost over.
And the thing is, you can never really find exactly what you're looking for (think sun requirements, textural interest, cascading sweeps, color palette,  etc.,)…especially without blowing the flower budget this early in the season.
This is why one must DIY. or DWH, "Do With Helper" in my case.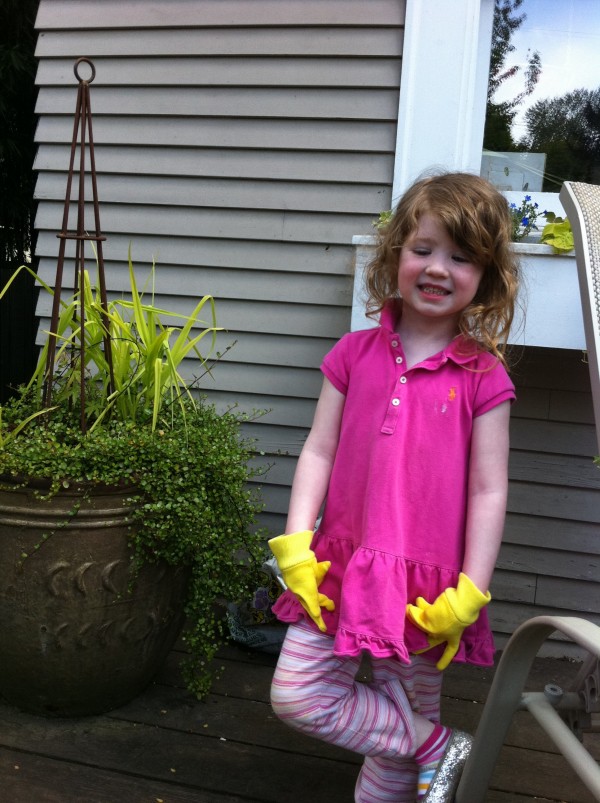 Garden gloves on and we are ready.  .  We picked up the ingredients from Lowes…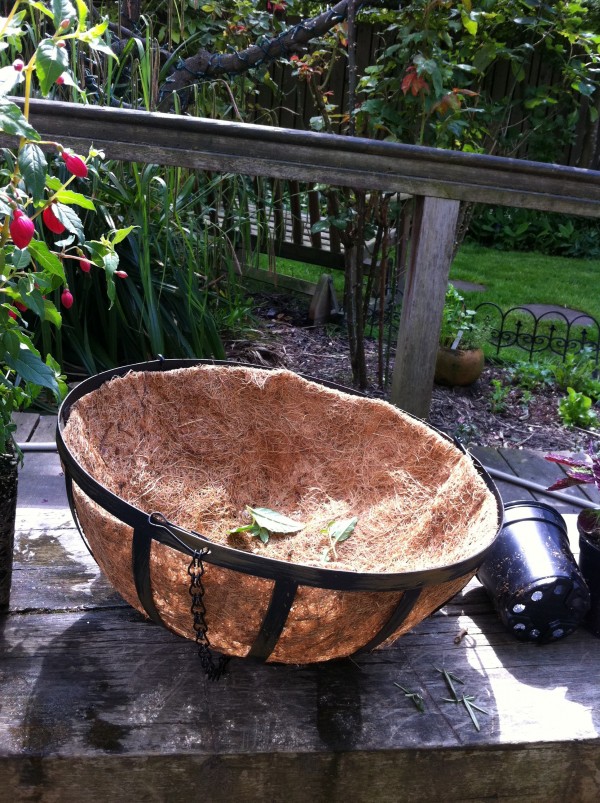 Selected a basic basket for $4.99 (more attractive than the plastic ones in my opinion) or so.  The liner is an extra buck.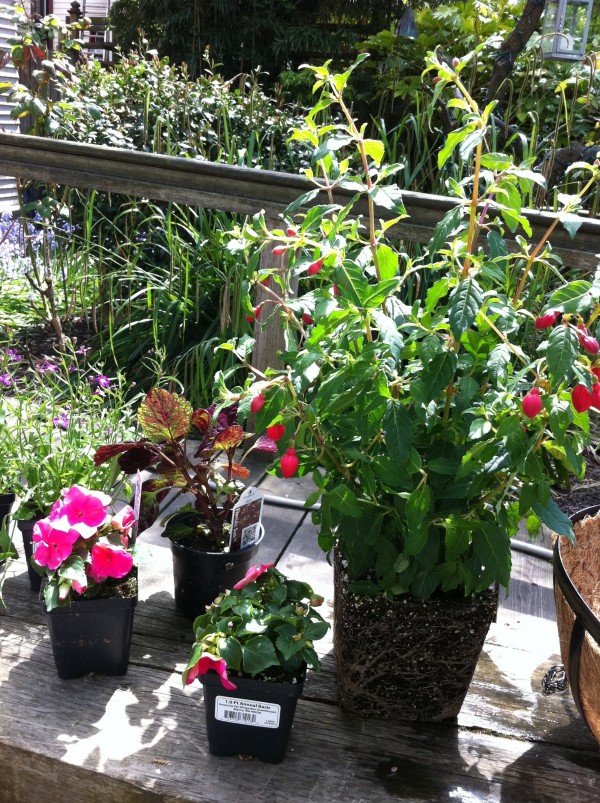 Selected our fillers, all fairly inexpensive annuals.   Shade lovers, like Fuchsia, and Impatiens and Coleus, and with the proper fertilization shall likely bloom well into the fall.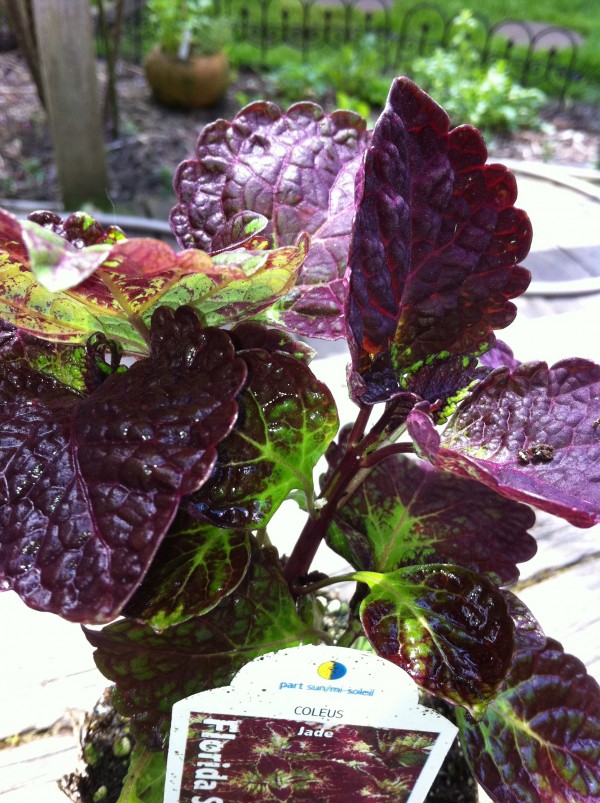 I just love coleus, don't you?  The leaves are so interesting and there are so many varietals.  This particular one is called Jade.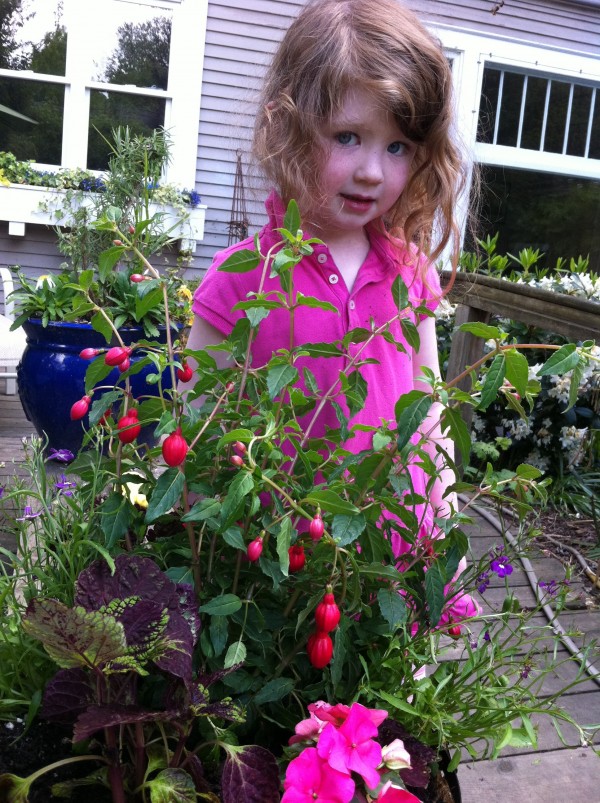 Finalized our strategic placements, and Voila.   Total cost all in, under $25 (which includes huge bag of potting soil for other projects).  Others I spotted of similar size in stores well over $30.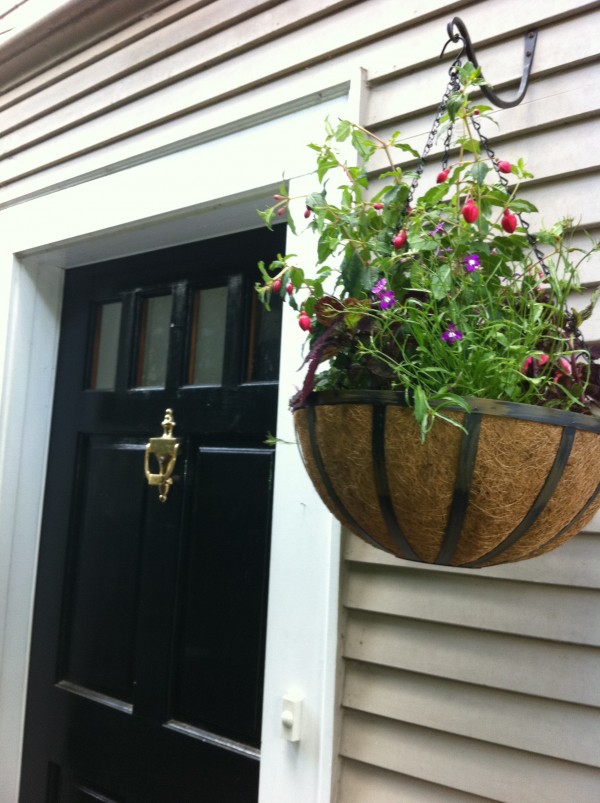 I may tuck in some bright colored moss on the bottom to soften it, and soon enough the fuschia will open up and drip down with the desired effect.  And there you have it,  we ready summer, bring it!  Check out more flower basket inspiration on my Pinterest board HERE.