May 7th, 2012
While nowhere near Churchill Downs, it was a glorious kind of day in Seattle to take in the Kentucky Derby.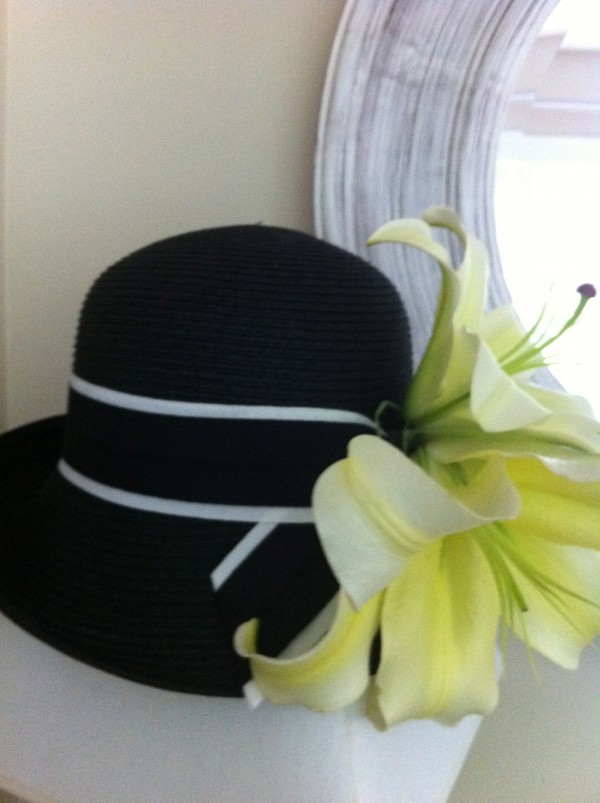 First things first.  Though the race may be only two minutes, one should take some time to carefully consider their hat.  Mine was adorned with enormous and spectactularly fragrant lilies.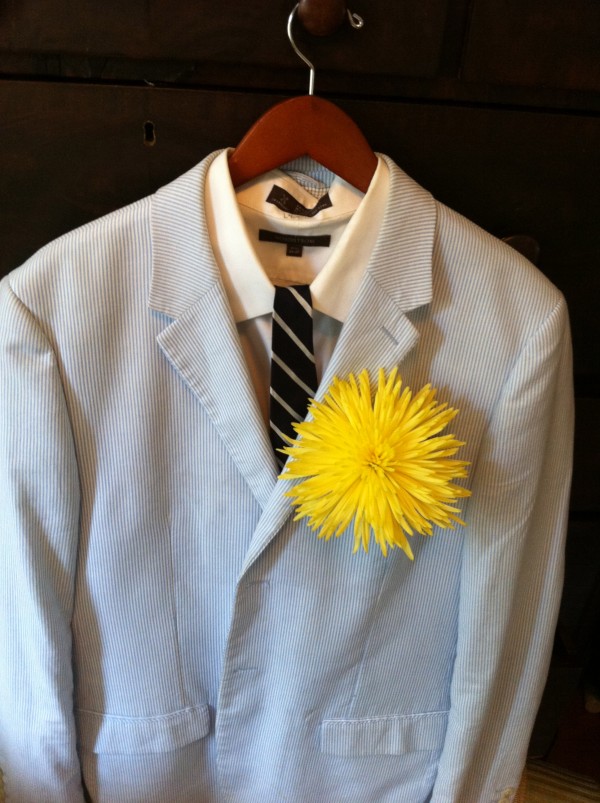 I almost never get to suggest an ensemble for my husband.  But this was "his idea."  And boy, am I a sucker for a man in searsucker.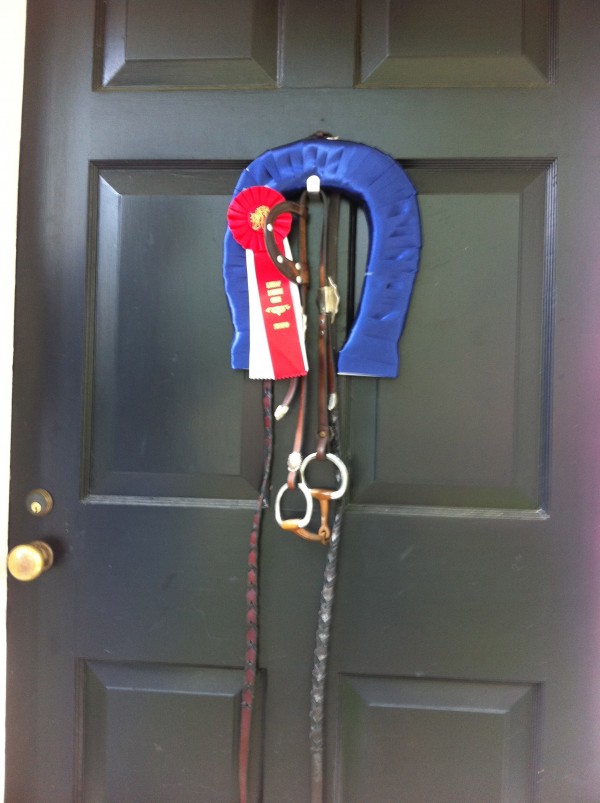 Race day headquarters.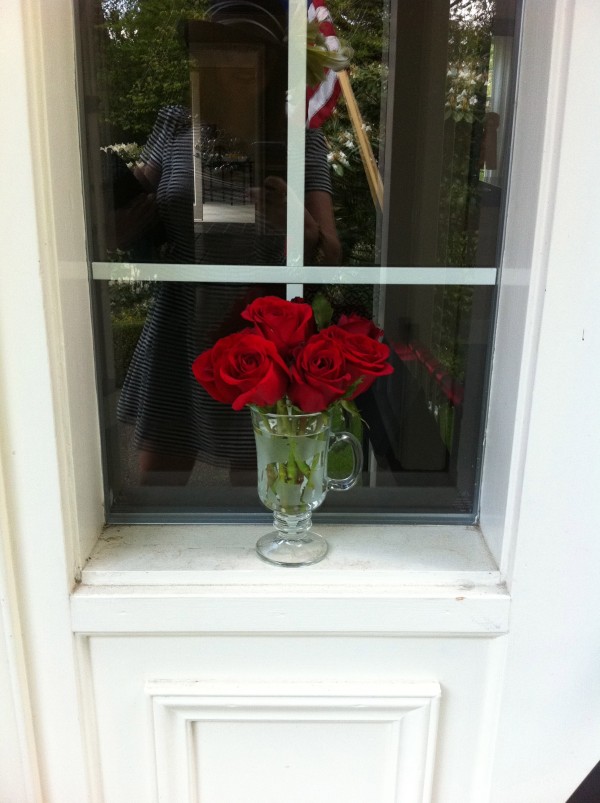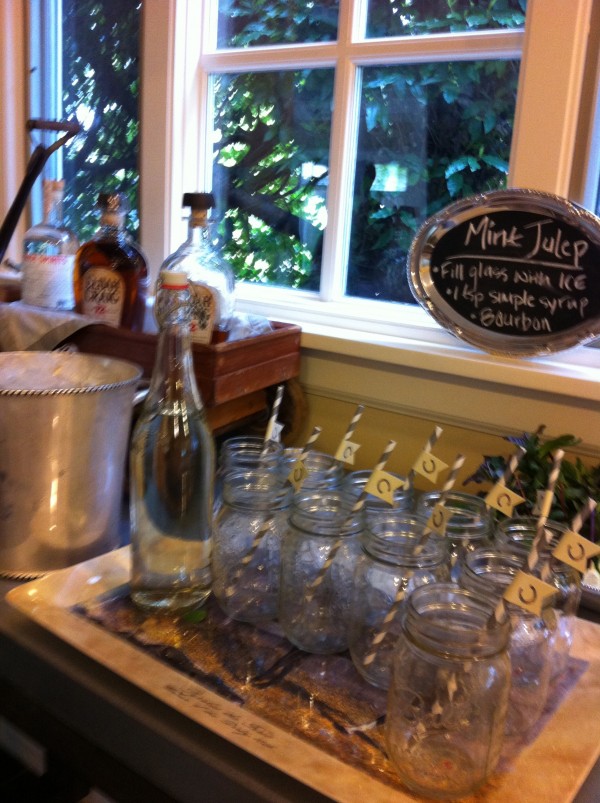 A mint julep is a must.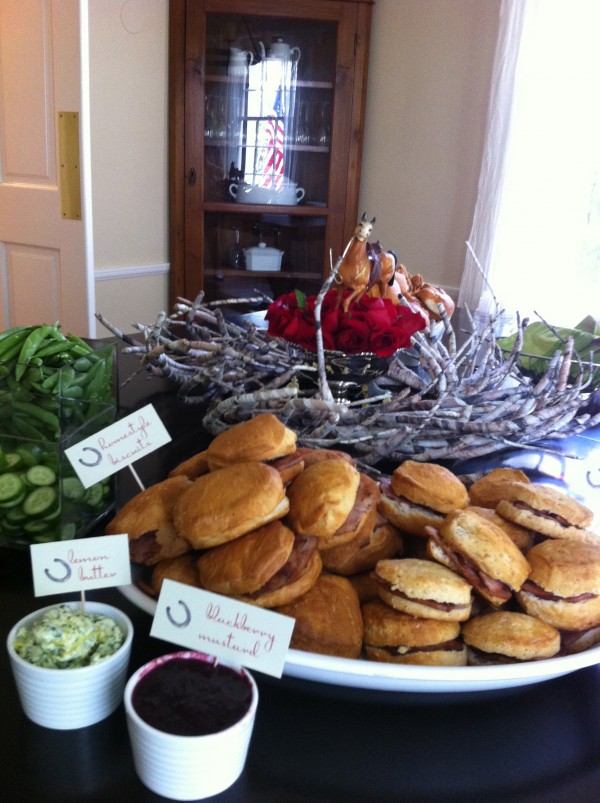 Along with traditional fare like homemade ham biscuits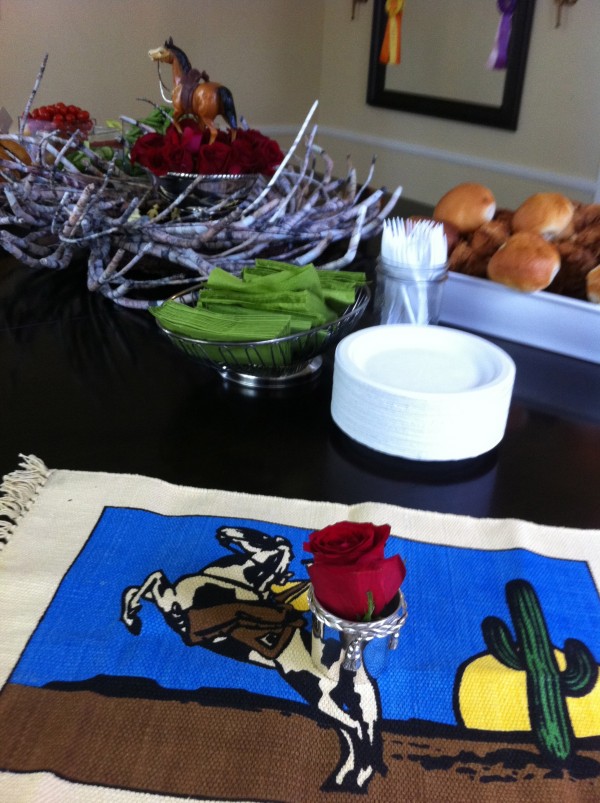 Some southern fried chicken lurking in the background and a cheesy grit and shrimp dish, I was never able to photograph as they got scarfed down as soon as they were placed on the table.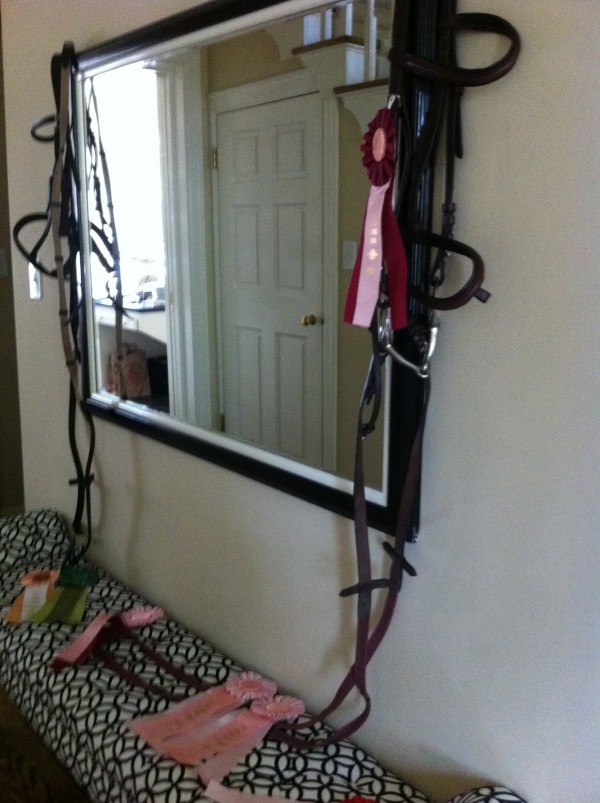 Thematic decor
like red roses everywhere to signify the "Run For the Roses"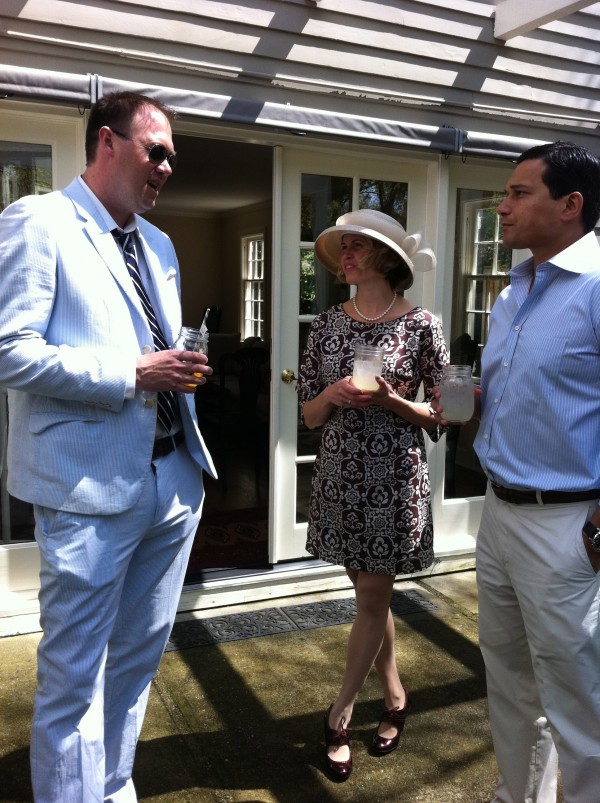 Discussing their picks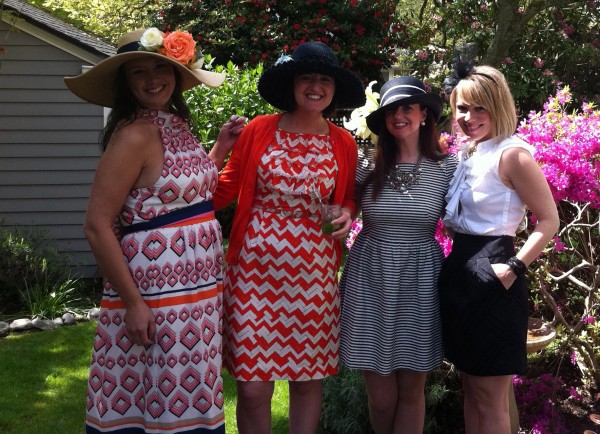 And now to the really fun stuff…the fashion; dresses and hats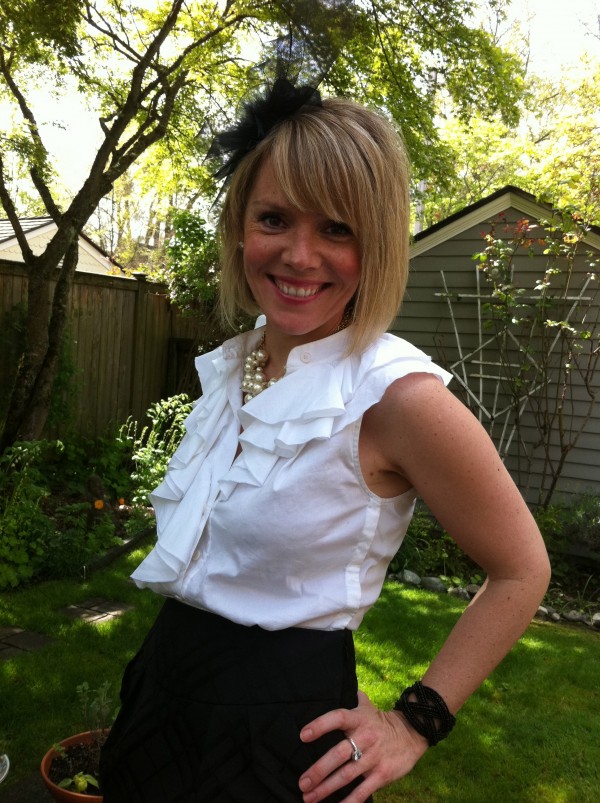 even Fascinators.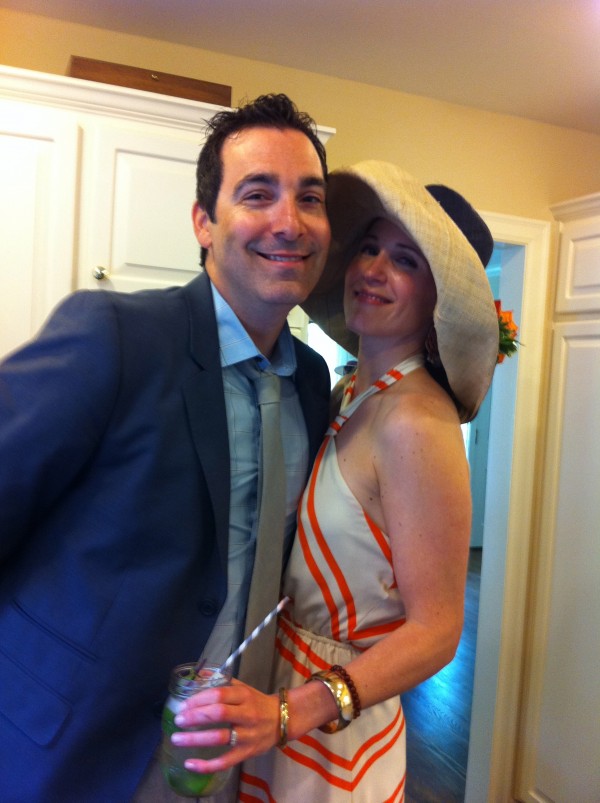 Happy Hosts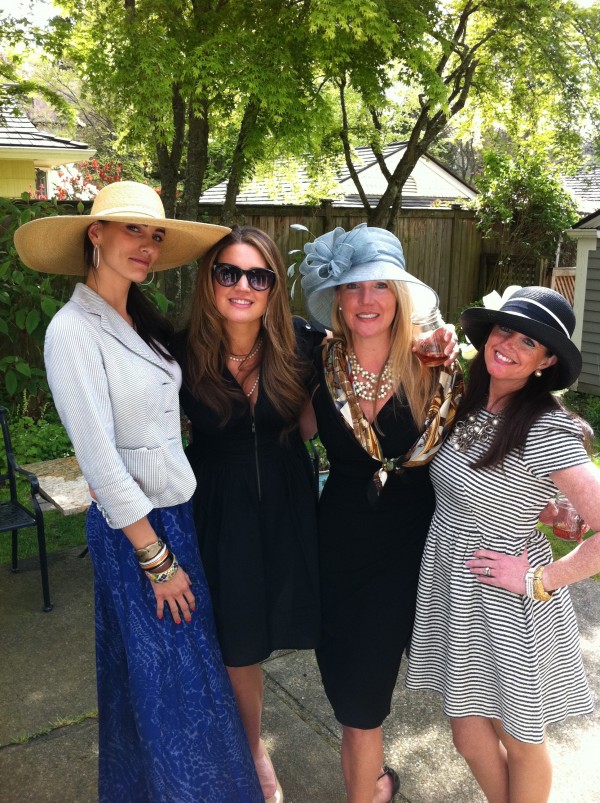 A gaggle of girls sporting…of course, more hats.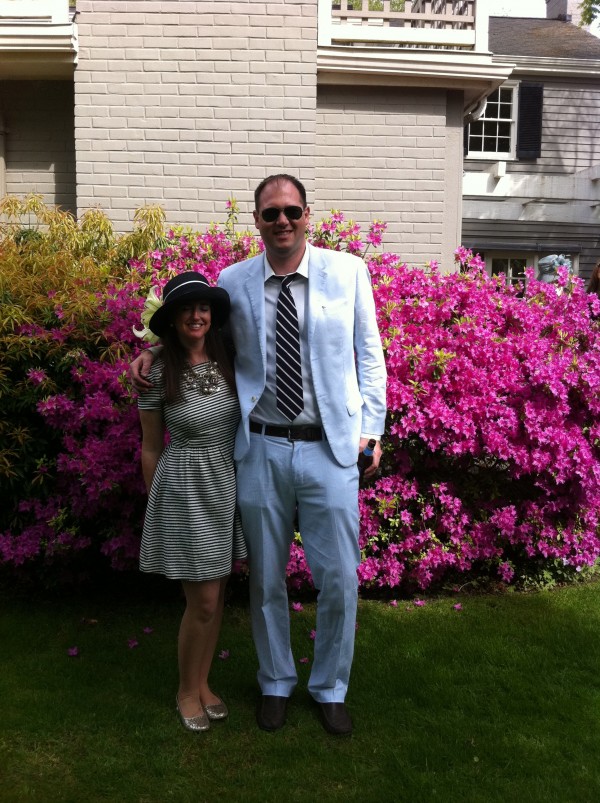 A rare moment where our outfits coordinate, must be seized.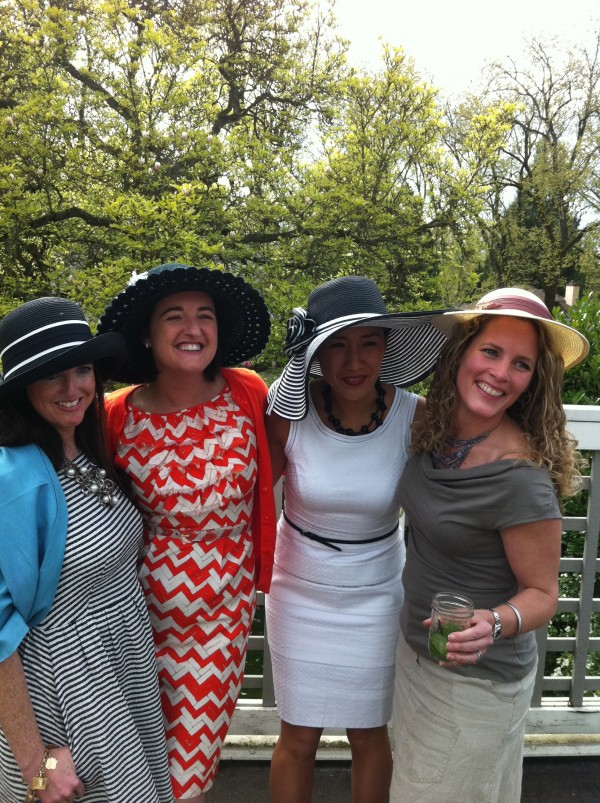 I'll Have Another…wins it by this point.  I'm referring to the Thoroughbred here.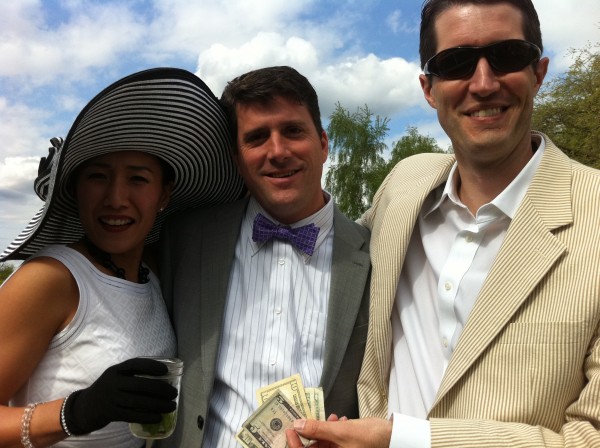 The money shot, posing with the winnings.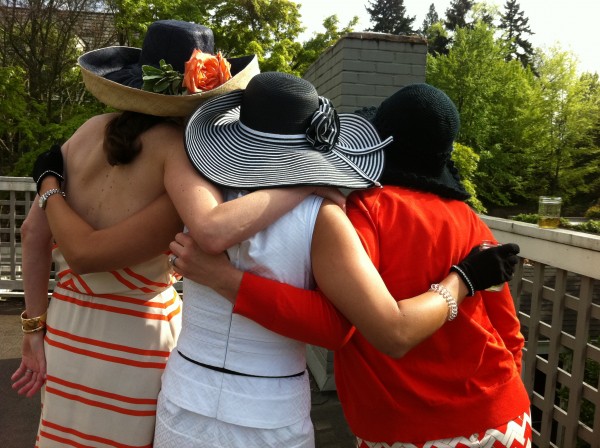 My favorite shot of the day.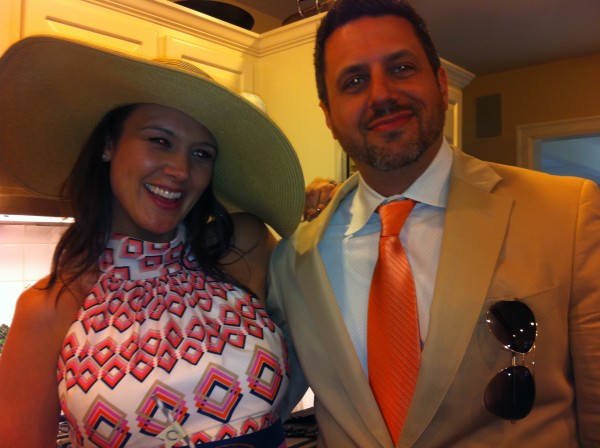 Other hosts with coordinating salmon colored accents.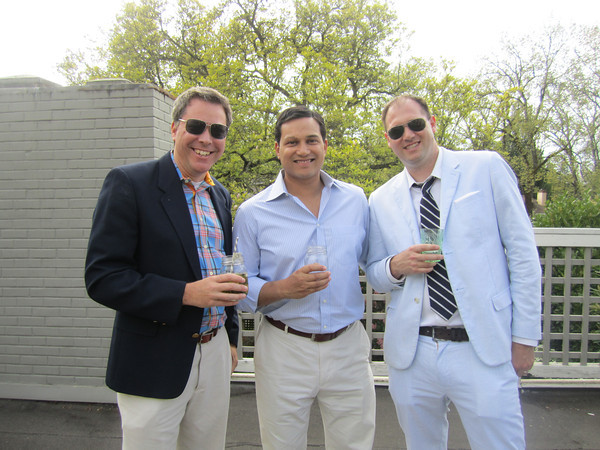 Debonair dudes.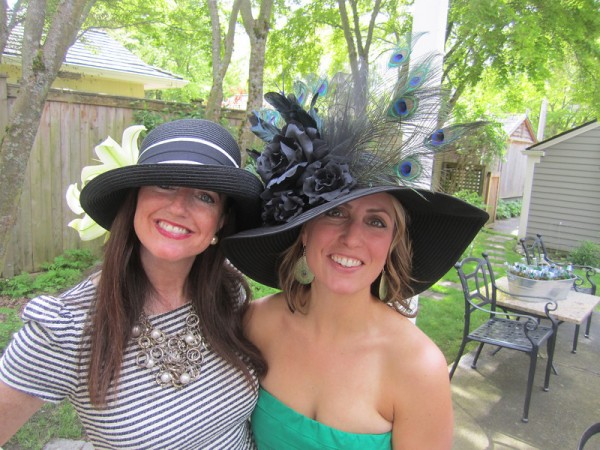 And I know it's wrong to pick favorites, but this hat, C'mon.  It was referred to as "Best in Show"  Great job K.W.!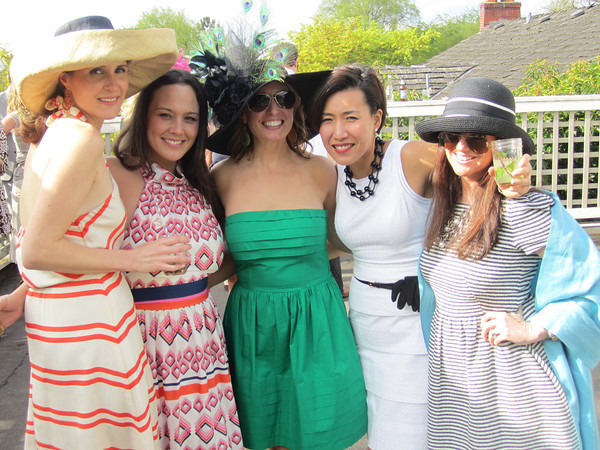 Luxe ladies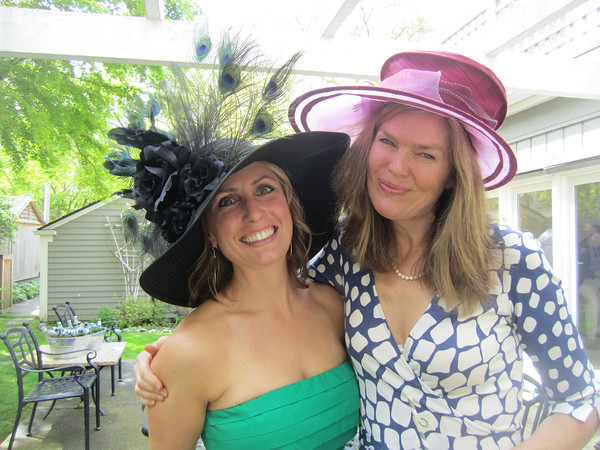 Peacock up close (since it was DIY it deserves special attention) and another stunner in purple–I believe this hat came from France.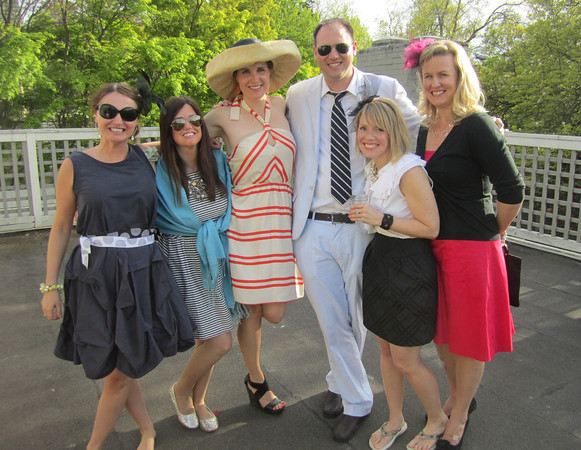 This is the kind of day where everyone wins.  Thank you M&G; S&L; J&M!!