May 11th, 2012
One is never really in the right frame of mind to hear sad news, but when I heard today that Jack Benaroya passed away, I felt particularly stunned and saddened.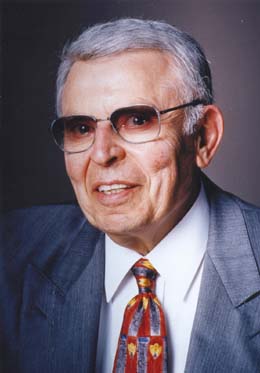 I first met Mr. Benaroya, 5 years ago when I began working at Seattle Symphony. I remember needing to take him and a few people back stage to meet a guest artist whose performance they were sponsoring. The hall, which bares his name and he was intricately involved with building, was then to me, as a new employee, a labyrinth.  I faked along as he and a handler (he was in a wheel chair) and his stunning wife Becky, patiently followed my lead–even though I'm sure they were well aware of a faster way, they were gracious and engaging with me.  From that point forward I had many interactions with him.  He could speak, but would do so quietly and only when really necessary.  So I mostly saw him smiling, though was acutely aware that he was listening and knew exactly what was going on.
He lived a life of quiet philanthropy. He lived with his wife, a gorgeous and strong woman who was so unbelievably dedicated to him. I am very sad for her too, they were such a team.  I also got to know one of his son's Alan, who like his father is a king of men–kind and ferociously loyal.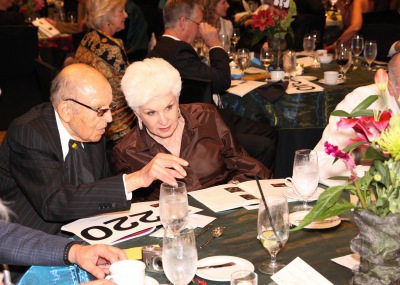 Not only was he a generous man, he was a loyal friend.   He formed a staunch friendship with Gerard Schwarz, the Symphony's conductor and the two of them basically built the civic gem known as Benaroya Hall.  He was an amazing advocate and friend of the arts.  After I left the Symphony to work for an arts granting organization, I invited Jack & Becky to a fundraising auction.  They came.  I remember when we were "raising the paddle" to raise funds for arts education, Becky was about to raise the paddle and Jack whispered in her ear and went to determinedly grab the paddle (by this point his mobility was very impaired) and raise it for a higher amount. He believed  firmly in the arts and bringing the best to Seattle.
I guess I can only say thank you Jack.  Thank you for the beautiful hall that you and Jerry built.  Thank you for the many important contributions you have made in our city.  Thank you for blazing a trail of generosity for future philanthropists to follow.
Good night Jack and rest in peace.