April 2nd, 2012
You know how the story goes…"When weekend, then market (the word "market" can be used as a verb, you see)."
And when it rains, which is often does, thank goodness for indoor markets like that in Capitol Hill's Century Ballroom.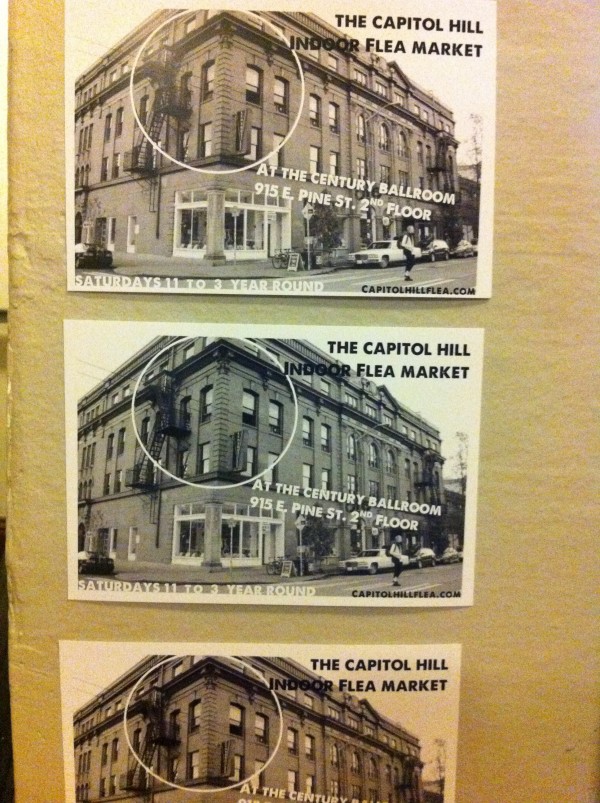 And if you ever wonder who is in charge?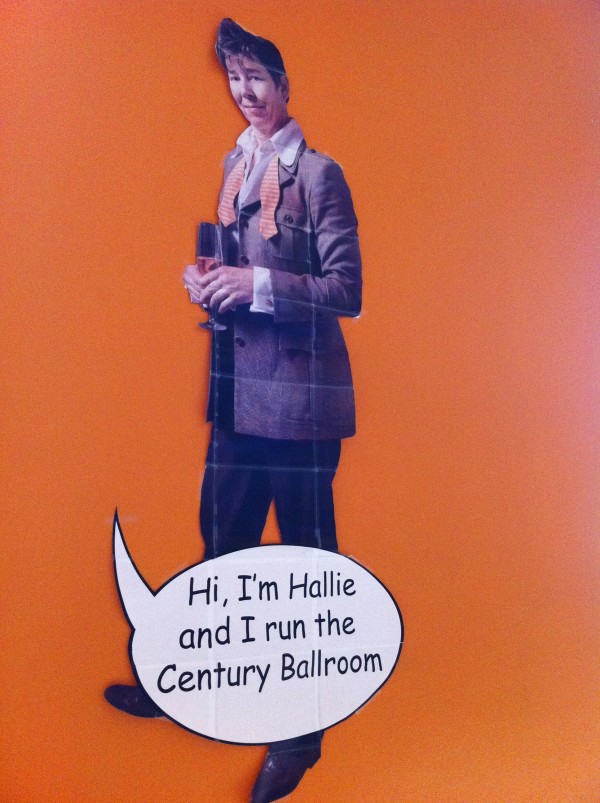 This is plastered on one of the walls.  I love the quirky mix of vendors (not that the vendors themselves are quirkly but I'm referring to their wares).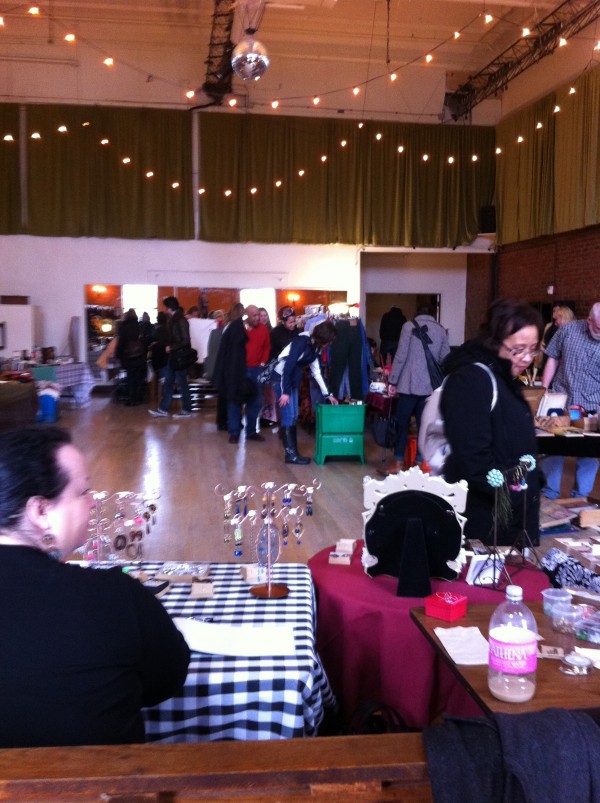 I always find a treasure or two–this time something for one of our Moms for Mother's Day, here's to planning ahead, yea!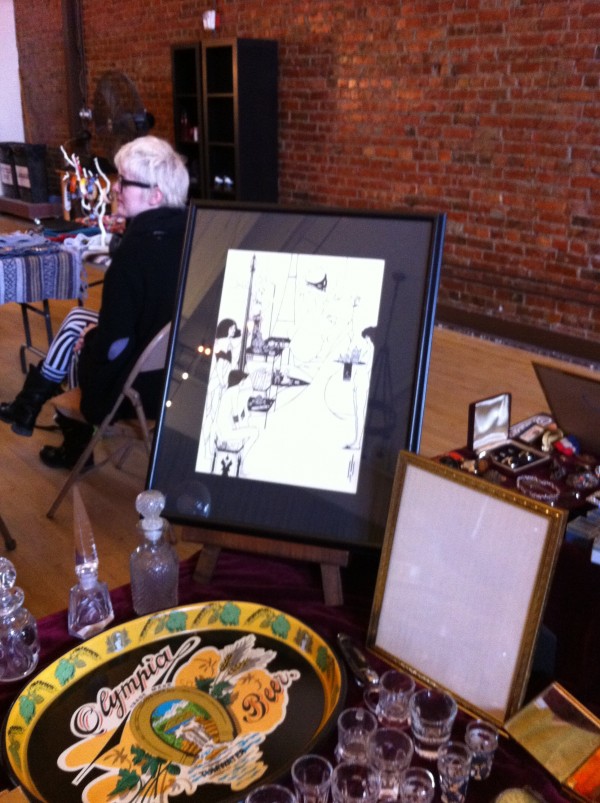 Marketing makes one hungry, so we headed to the always yummy Poquitos.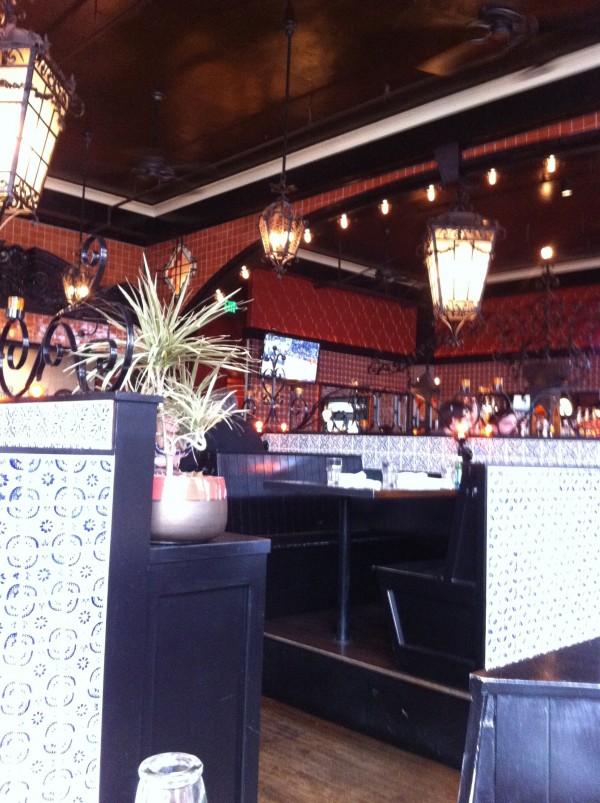 Did you know that guac. is one of the 4 major food groups?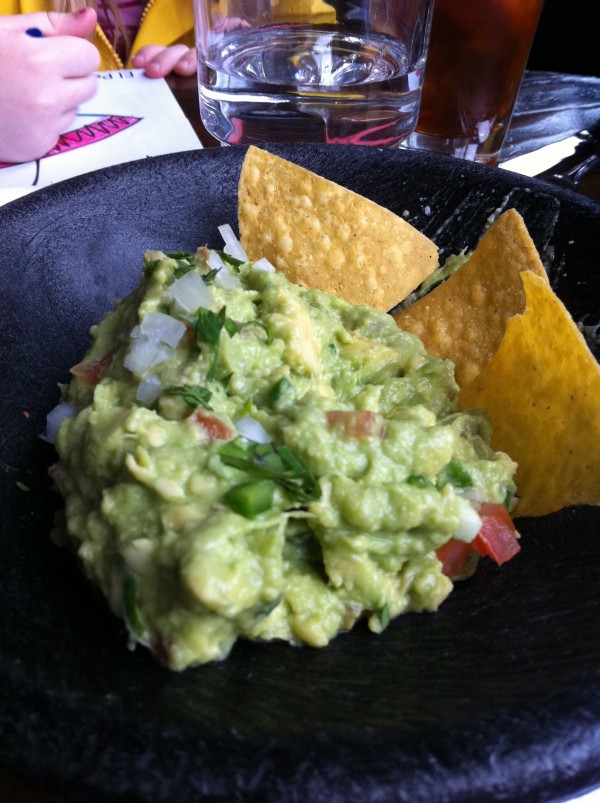 Any place that does adults and kids equally as gracefully, wins big points for us.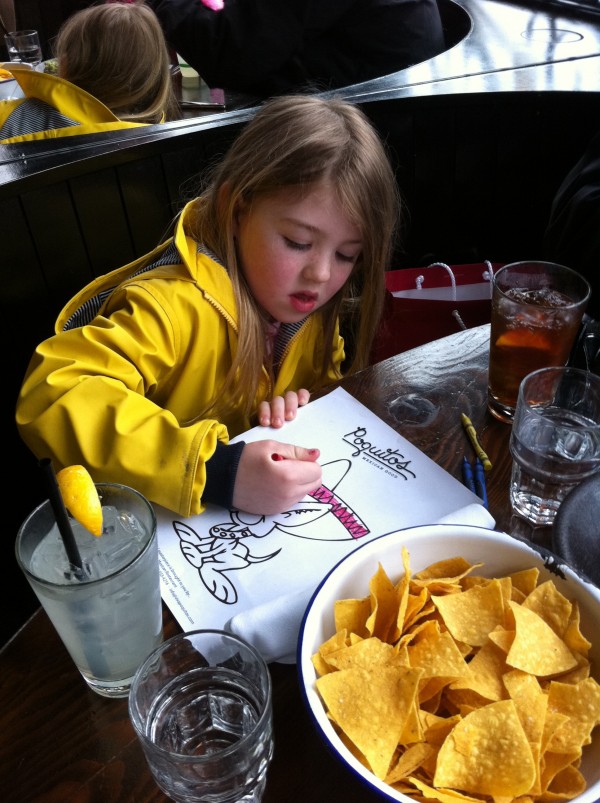 I also love the Spanish style detailing like this beautiful tile and let's face it, atmosphere goes a long way for the overall restaurant experience (though I'm pretty sure not a food group…yet).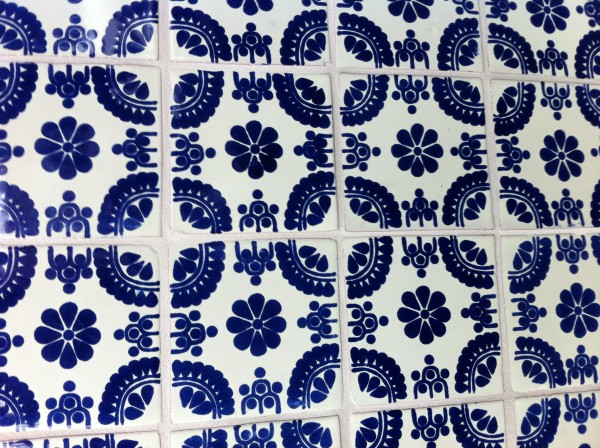 On Sunday the sun made an appearance.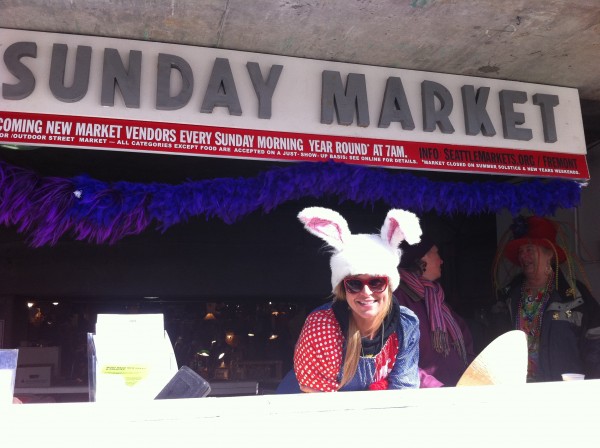 Everyone was downright giddy (even this Easter Bunny who missed the memo that Easter is next weekend) So it was off to the Fremont Flea Market.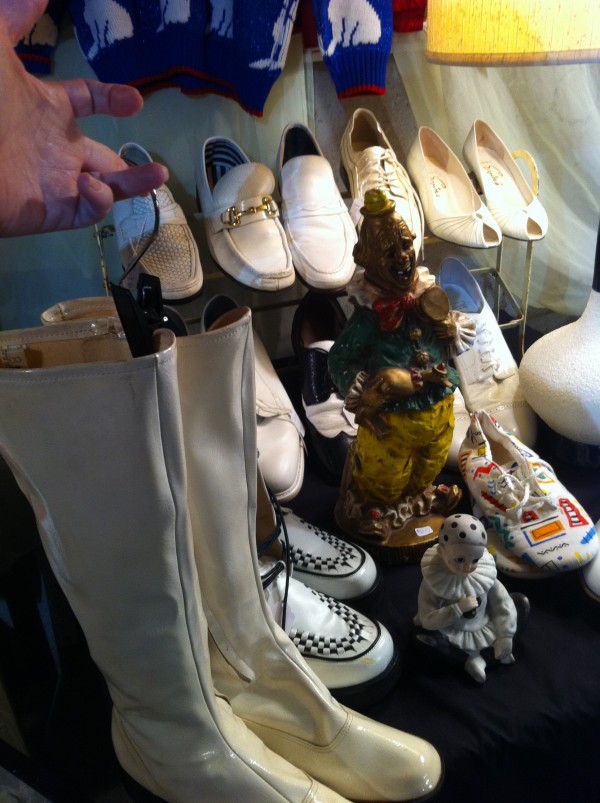 Intrigued by this vignette of white shoes in "the garage".  Cousin Eddy anyone?  I was tempted with the go go boots, but too much of a heel for me in my current state, still.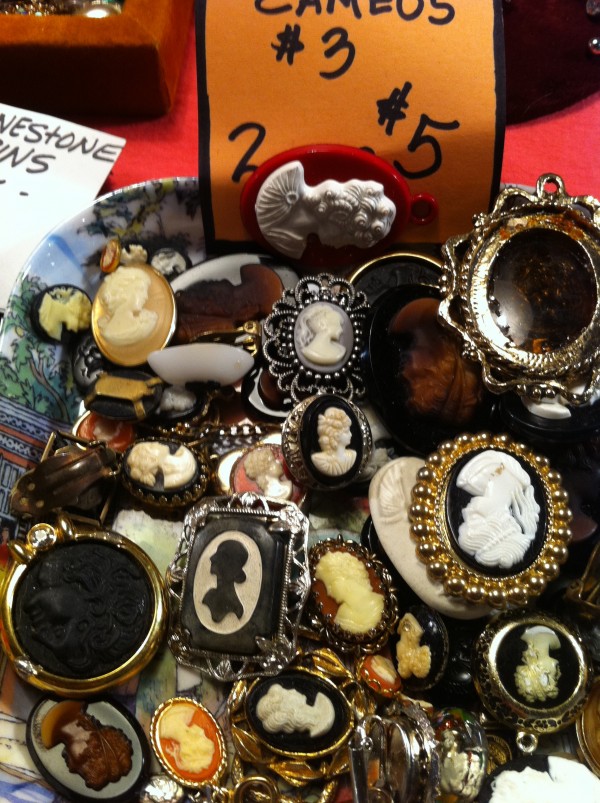 Oh the possibilities with these cameos, no?  DIY jewelry, shadow box, even several in a bowl or an apothecary jar…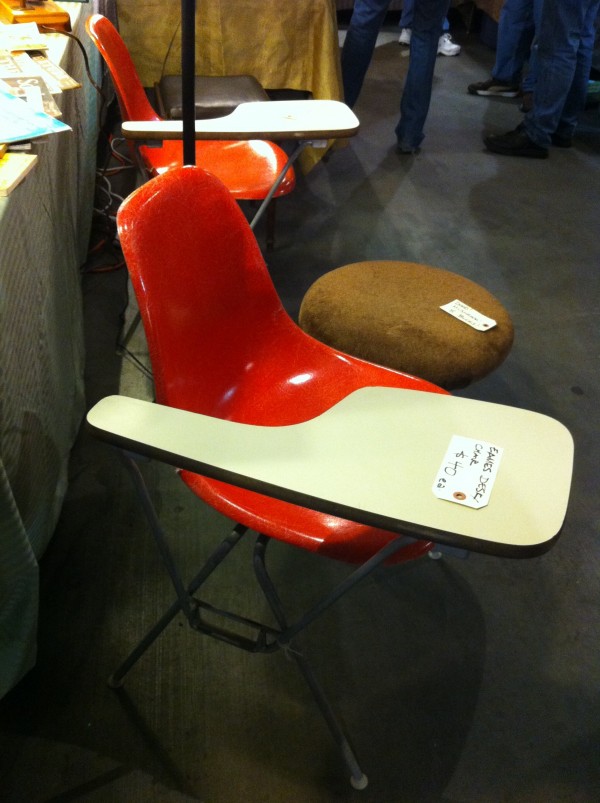 We were very torn over this Herman Miller original Eames desk chair, $40….now that I'm writing about it, I really should've gone for one.  Hopefully they went to a good home.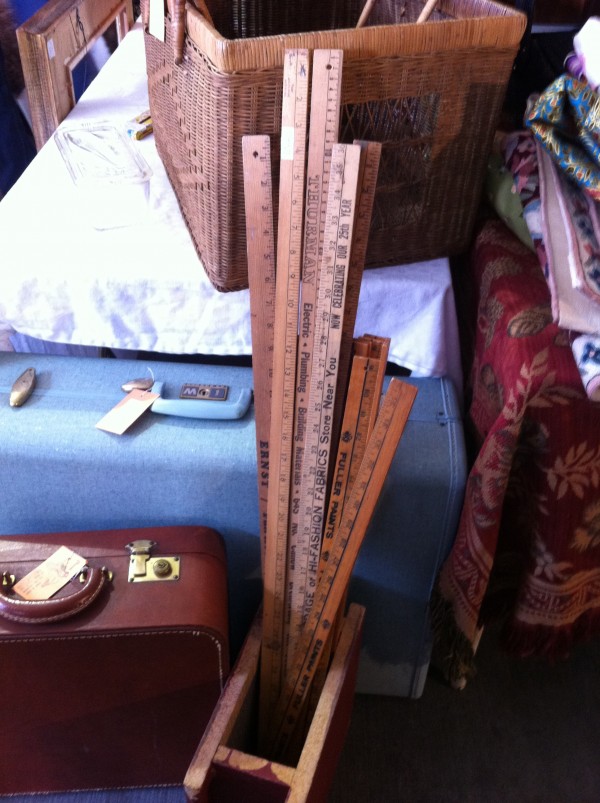 Almost anything can make an interesting collection.  Wooden ruler sticks clustered together provide height and interest.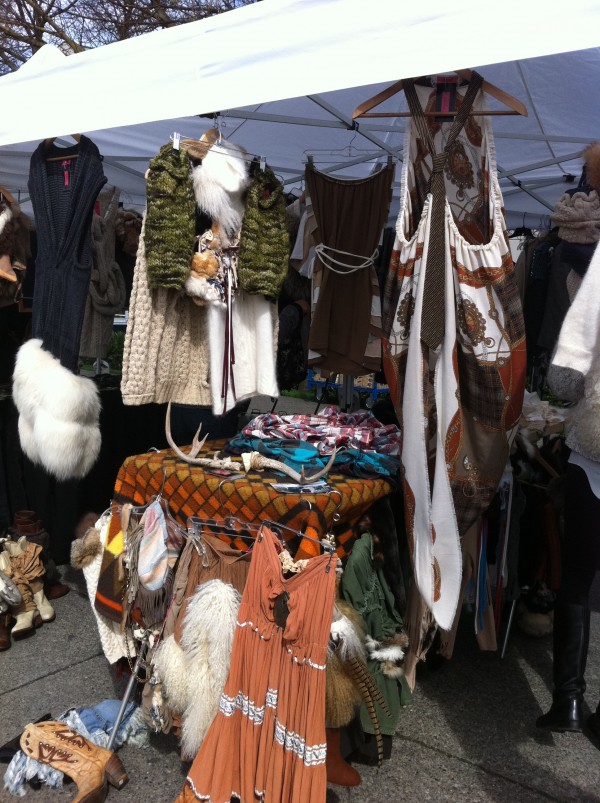 This stand screamed Rachel Zoe with an abundance of fur, leather,  feathers, and overall cool boho. vibe.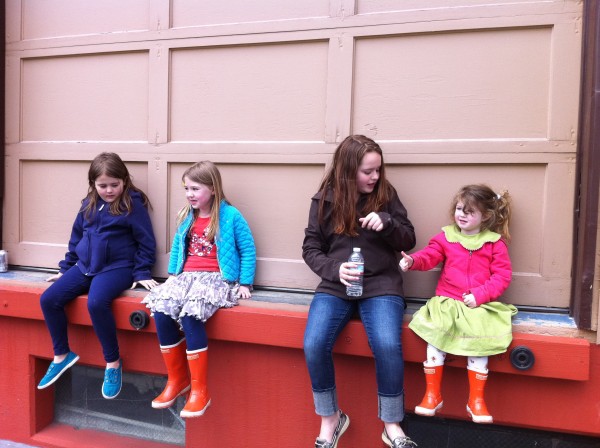 Check out our urban cuties, a.k.a. future "pickers"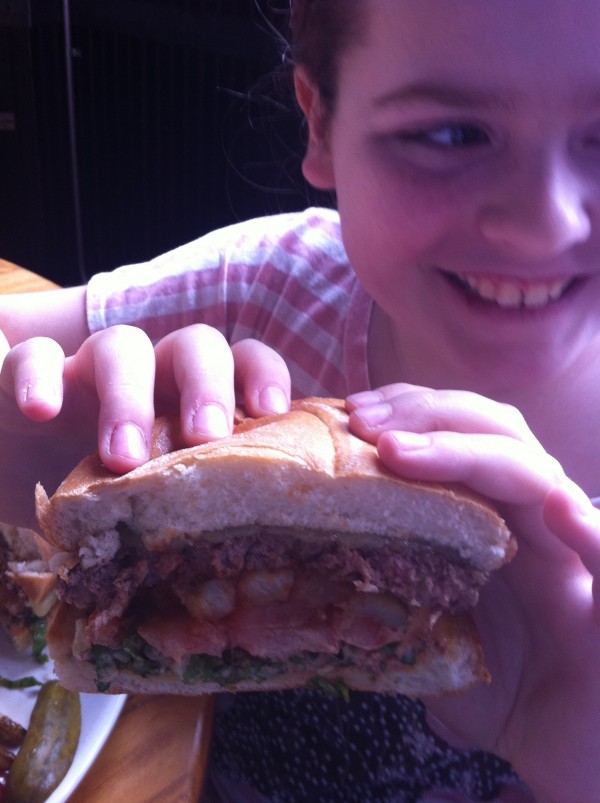 Again,"marketing" (verb here) can really expend a lot of calories and work up the appetite.  So into The Red Door for some final sustenance.  This place handles young and old(er:) well too–they even cut off the crusts from my youngests pb&j without even asking, now that is intuitive.   A burger with french fries in it?  Yes, please.
Happy Monday!