April 16th, 2012
Several years ago my Father In Law built custom beautiful flower boxes for our home.
Since the addition of them, I've had my floral fun seasonally filling the ground level. With all things from gigantic ornaments around the holidays, to herbs, to whatever color palette strikes my fancy.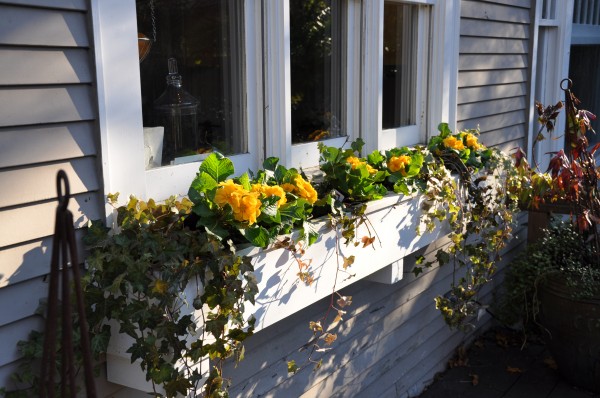 From "winter" primrose bright yellow…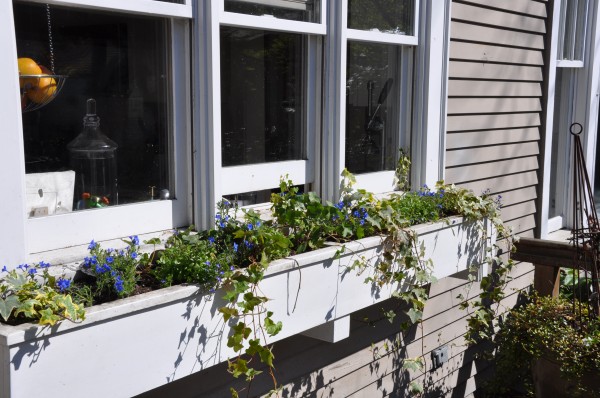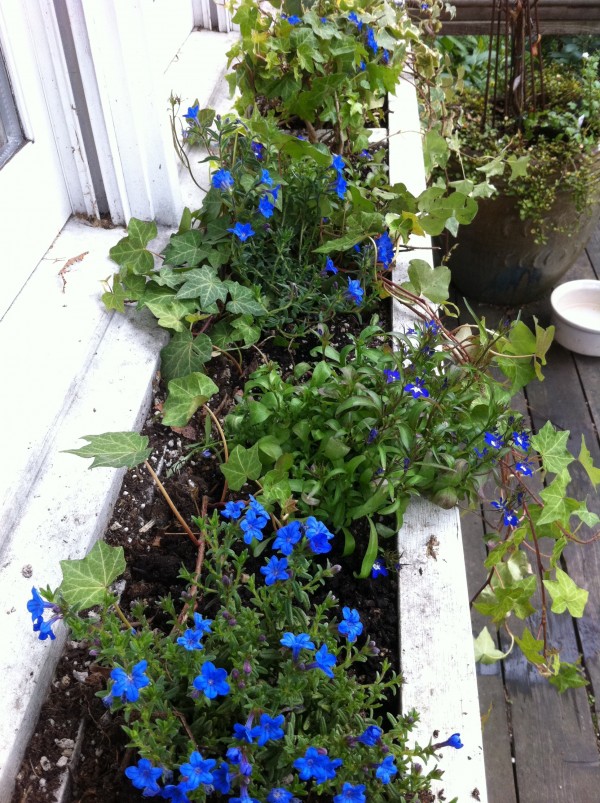 to the "latest" this weekend; now filled with cascading English Ivy, cobalt colored Lobelia and gorgeously bright blue Lithodora–for the time being. I tend to change it and add to it often.
But for one reason or another, (one year I had a baby, another we traveled a lot, blah, blah) I never got around to filling the second story one.
This sunny weekend, I decided to cross it off the to-do list.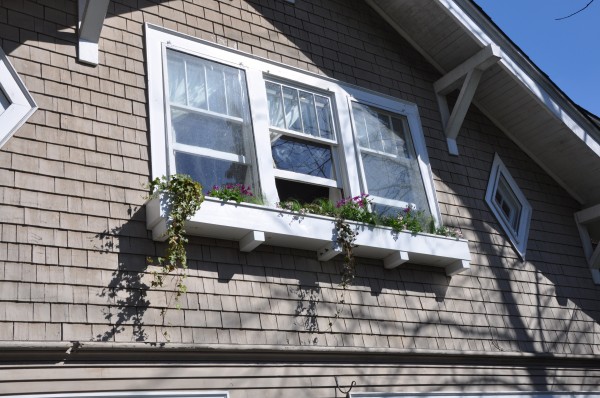 I finally planted the second story one.  Notice the 100 year old "character windows" as they call them.  Yet another to-do list item.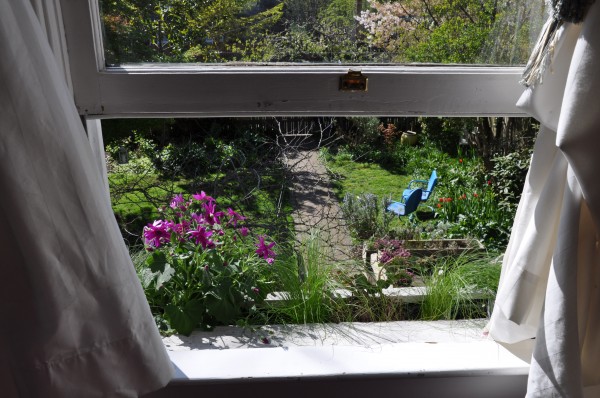 This is the view from the inside out.  It is filled with more Rapunzel-like cascading ivy (I transplanted some from the lower one and dug some up from my yard for long sweeps, resourceful eh?), breezy grasses, and magenta Pericallis, sweet pale pink Diascia. I also have some bright green sweet potato vine to plant and some natural fertilizer to make everything look BIG, I'll take a picture and post in a few weeks again.  Now, if we can just keep that sun shining, as it did all weekend…
Of course, Pinterest has an abundance of inspiration for the garden and window box.  Check out my "How Does Your Garden Grow" board grow here.