April 21st, 2012
It's so hard to know what to wear in this seasonal tweener we find ourselves in. As much as I want to embrace Spring, and it's great hearing the birds chirping and all, it's no fun to be chilly. So how to dress comfortably yet "Spring-time Chic" can be a challenge, eh?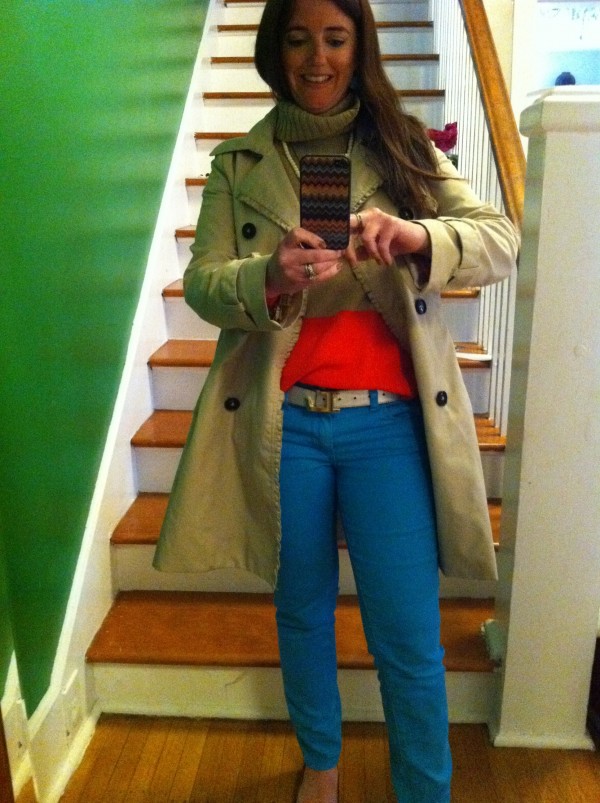 Here I'm wearing a cozy but light weight camel colored turtleneck (XXI) with an orange band at the bottom and sleeves.  Paired with classic trench (H&M), turquoise jeans (Madewell), leopard flats (J Crew) and some accessories that make me happy, like an "L" belt from C Wonder. Looks like the Hermes one a bit, don't cha think? And always-classic aviators, by Rayban.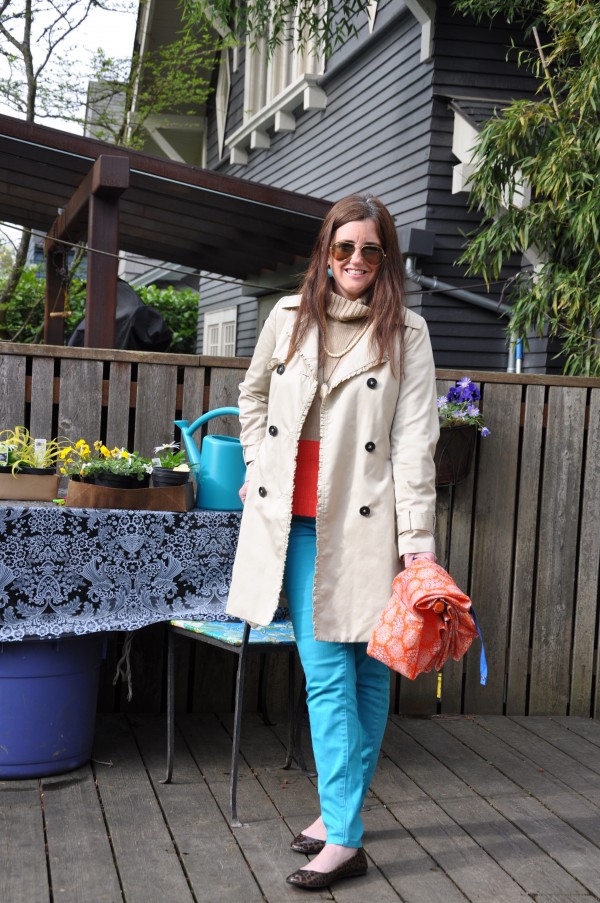 I'm loving the color block–bright pants in particular right now, when you color block you can write your own rules and have fun.
I loved my jewelry ensemble for this outfit as it reminded me of both sides of my family.  First my most cherished possession, my grandmother's charm bracelet.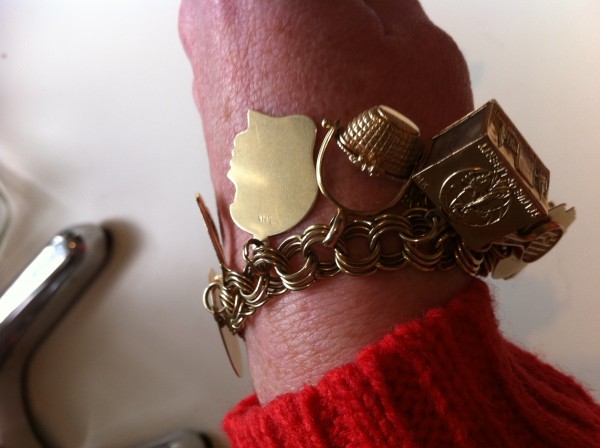 and second, a strand of hand carved ivory pearls given to me by my in laws, by Nantucket artisan Nancy Chase.  Oh and my favorite earrings that I gave to myself from local artist Juliet Roger, sold at Canopy Blue.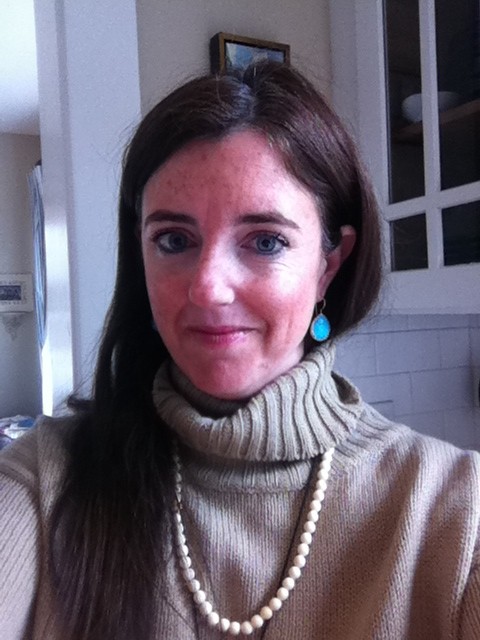 So Rock the Color Block and Rock the Casbah too while you're at it.
Enjoy the weekend.