April 5th, 2012
A girl only turns 4 once, why not go all out for one's "golden birthday?"   Tangled was the request, so the Birthday Girl got "entangled"  in some fun b-day detail.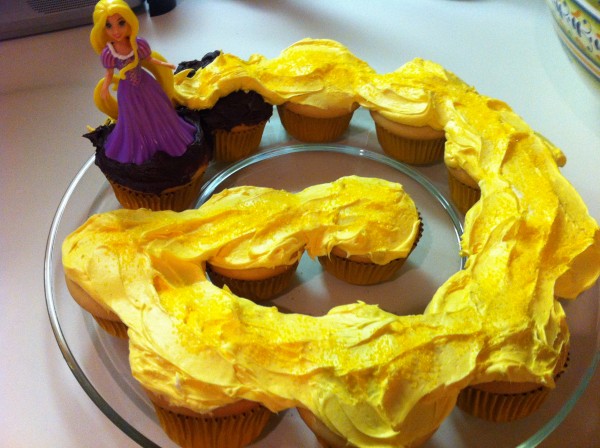 Homemade baked goods are always a plus.  This project was actually easy, I made a dozen or so cupcakes, iced most yellow (just added some yellow coloring to whipped icing) a few chocolate and some strategic placement and we POOF we have Rapunzel's golden hair.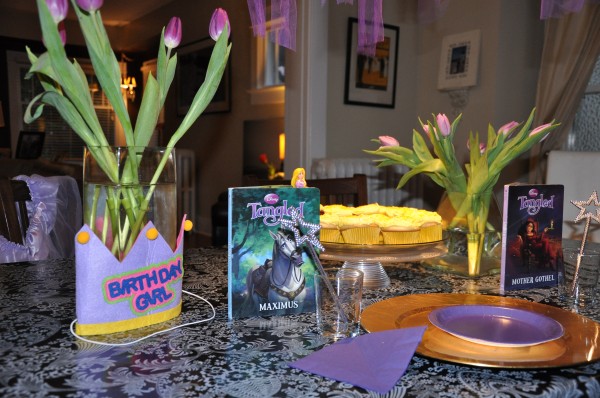 Setting a festive table is also a birthday bonus.
For the entertainment portion of the birthday party we gathered some of our best little buddies at our favorite local nail spa, Madison Avenue Nail Spa for little girl mani pedis.  And you'll never guess what was playing on the DVD???  Entangled and entranced…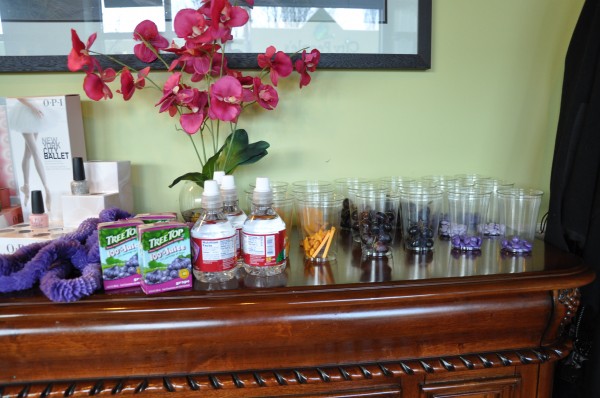 While being polished, they noshed on some purple snacks like purple M&M's which I found at The Red Balloon Company, globe grapes, and golden crackers.
Admiring her cake one last time with the other fair haired maidens.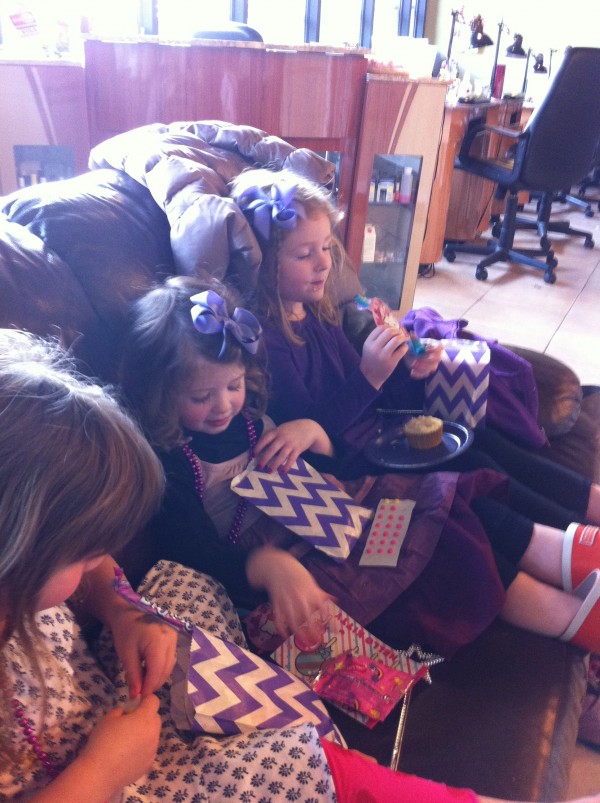 Inspecting their goodie bags.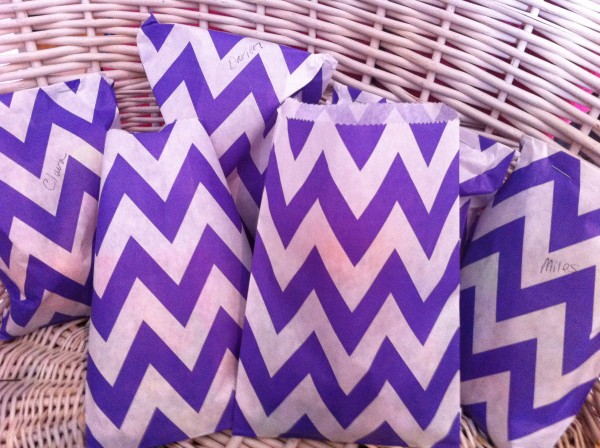 She may get Disney princess, but I get CHEVRON (nope, still not sick of it, though perhaps a tad over played).  These bags purchased at The Confectionery.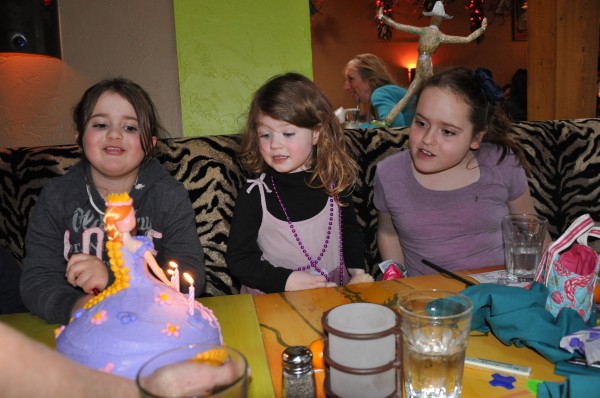 And a final celebration and one more cake while we're at it (remember you only turn 4 once) at her favorite restaurant, Cactus.  A custom Rapunzel cake made at Madison Park Bakery.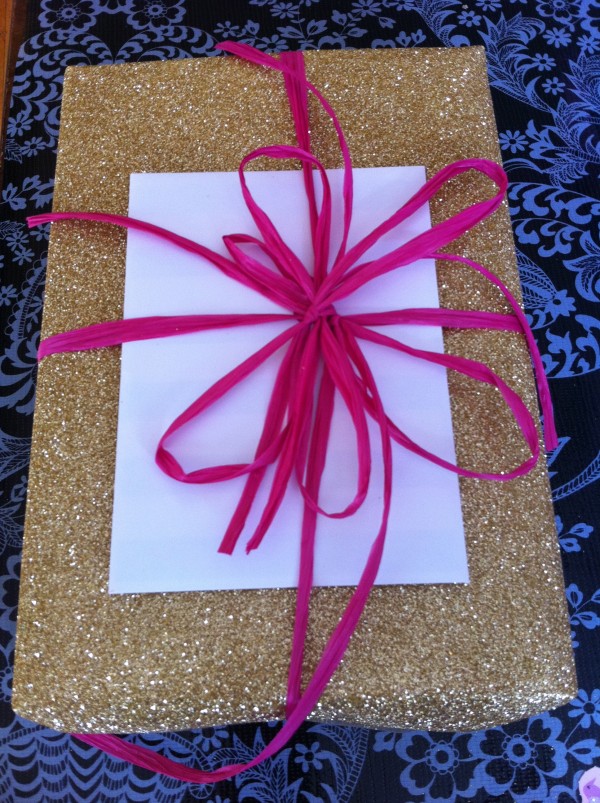 One of our friends picked up on the golden cue, isn't this wrap awesome?  I was a bit sad when it was ripped open.  She was gifted  enough Rapunzel paraphernalia to keep Disney raking in the gold and rolling in the royalties for quite some time.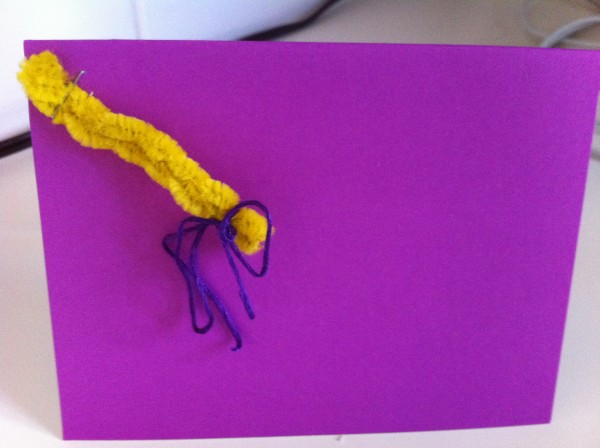 Of course all these presents require thank you notes, so we bought simple purple note cards from Target and added a pipe cleaner detail for one last fun Rapunzel touch.
Signed, Mother Knows Best (har har)