March 8th, 2012
This morning I had a little extra bounce in my step, for no other reason than I had planned a random act of kindness, that I was excited to execute.
I bought these flowers for the lady who works in the drive-thru coffee shop we patronize every morning.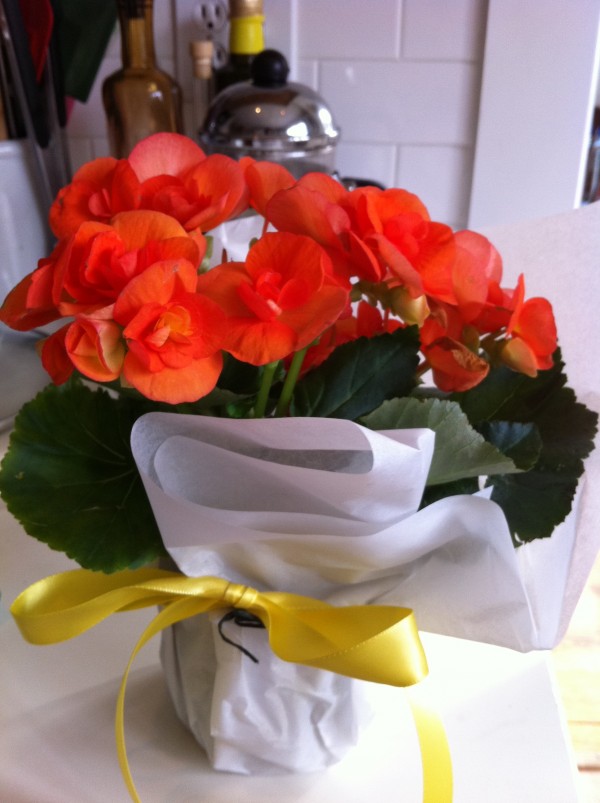 You should have seen the look on her face.  Surprise, joy, humility.  All priceless.  "But it's not even my birthday?" she said.  "Exactly" I said.
There is something to be said for putting positive energy into the universe.
Cheers.