March 17th, 2012
A few more St. Patty's pics to inspire you. And those of us in the Northwest sure do need it right around now, with the non-stop rain/snow/all around ugliness happening. As my husband reminds me, this is how Pearl Jam started (a.k.a., lots of time indoors). I guess he's saying such conditions inspire genius.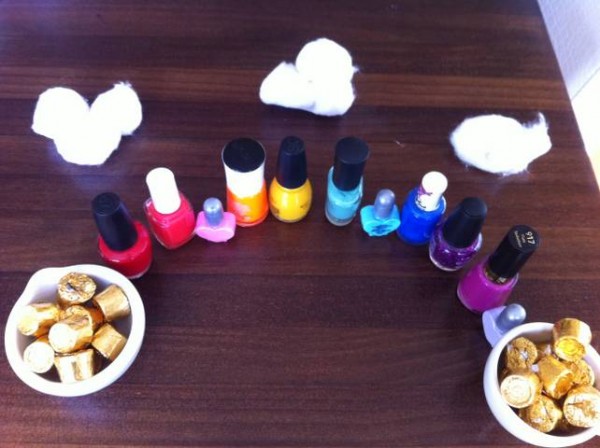 Like my rainbow of nail polishes (with rolos for pots of gold at the ends) for an impromptu little girl nail party we hosted.  Not quite "genius," but you know, close.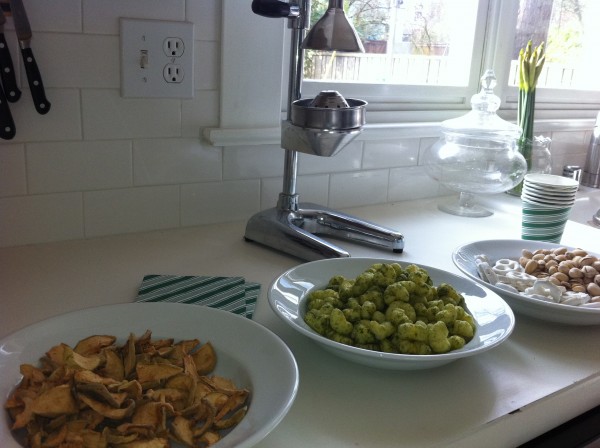 Healthy green foods pulled straight from the pantry, like Veggie Pirates Booty, apple chips and pistachios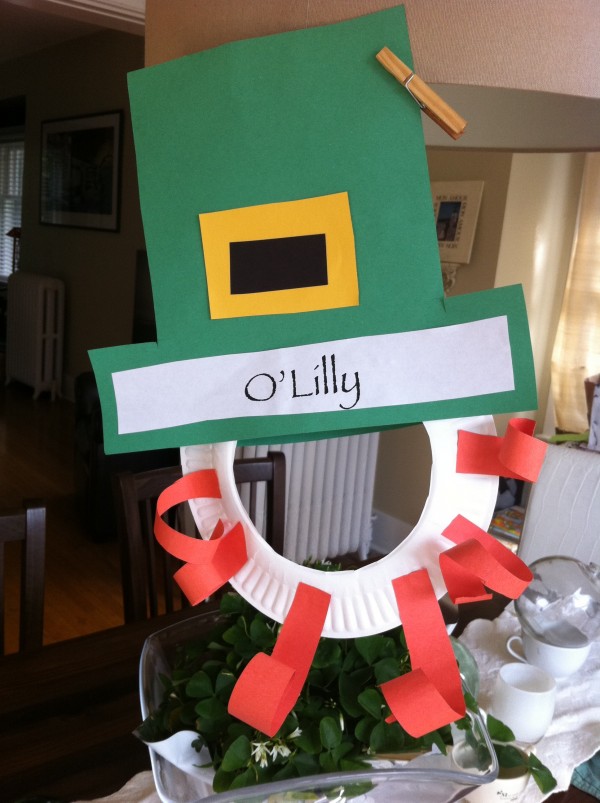 Cute school crafts used as decor.  Of course one must have a clover centerpiece.  We need all the luck we can gather.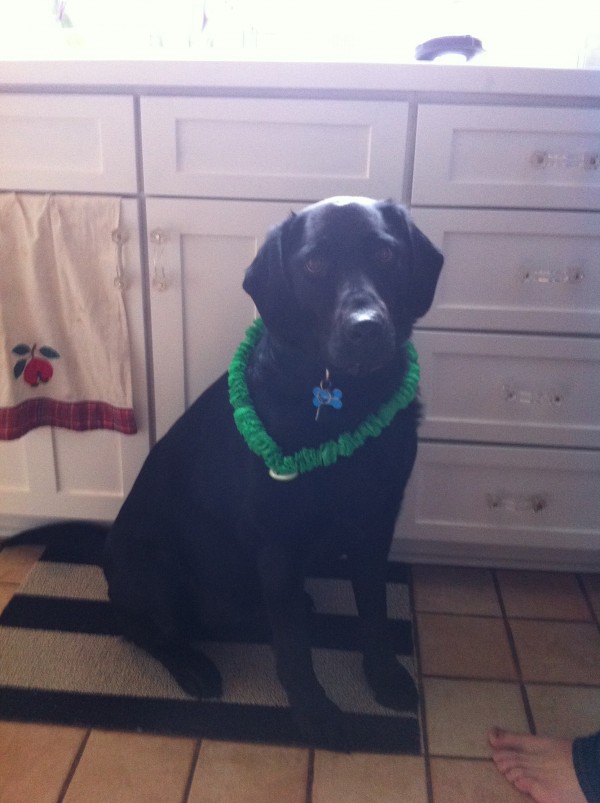 I just couldn't resist this.  So as you can see, I can almost distract myself from the downright nastiness on the climate-front. Is it too early to start drinking green beer?
Happy St. Patricks Day!