February 6th, 2012
Flea Marketing is such a favorite weekend family activity.
Even though we had a great weather weekend and spring cleaning started to hit,  I can usually be persuaded to add a special treasure or two.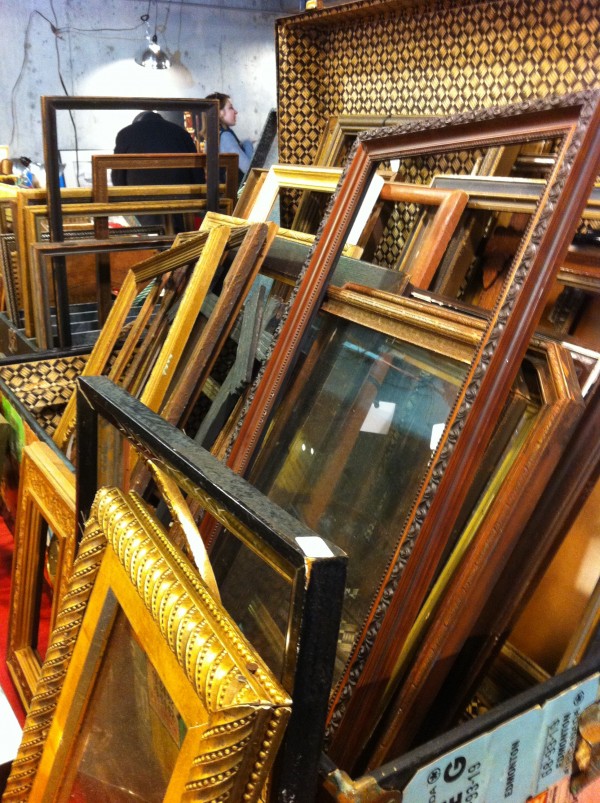 I'm always drawn to old wooden frames.  I love to use them as a perimeter or border to scale smaller frames in a collection or just to add more interest by layering.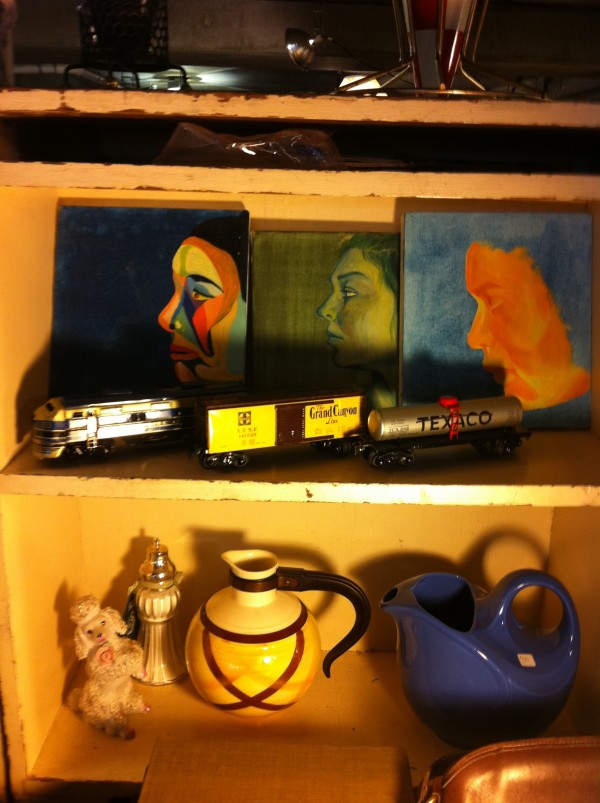 I was intrigued by these portraits.  Picking up a piece here and there is just the way to keep your art collection looking eclectic, interesting and un-fussy.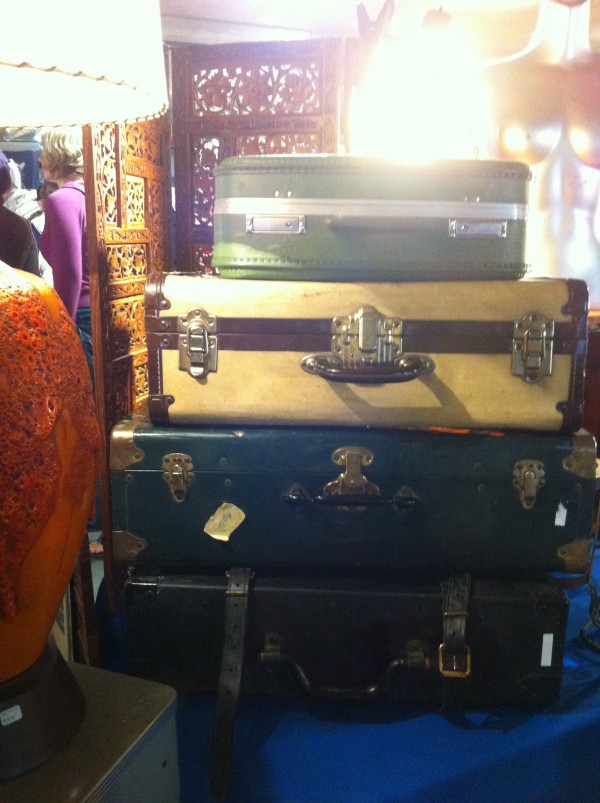 A stack of vintage suitcases is instant side table while simultaneously sending out the "well-traveled" vibe.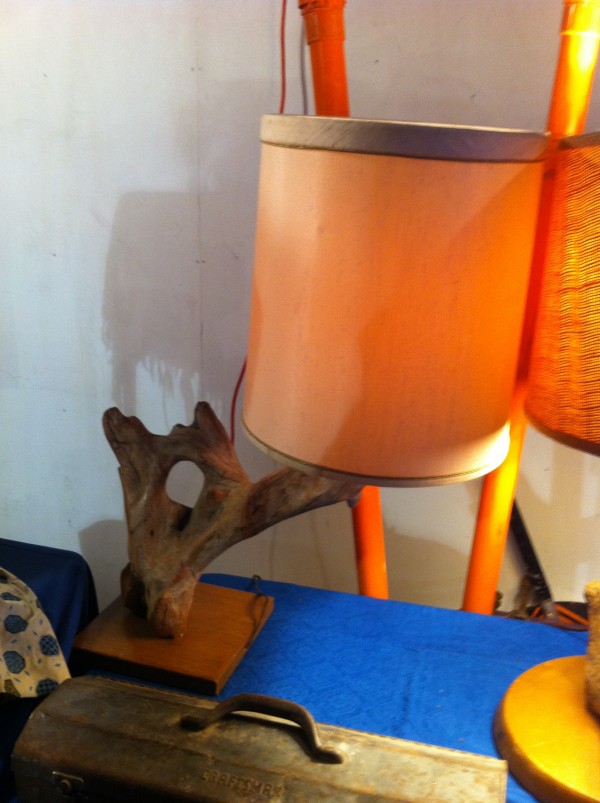 I am lamenting not getting this driftwood lamp.  A new, clean white drum as a lampshade would immediately transform this piece into "high end" decor, don't you think?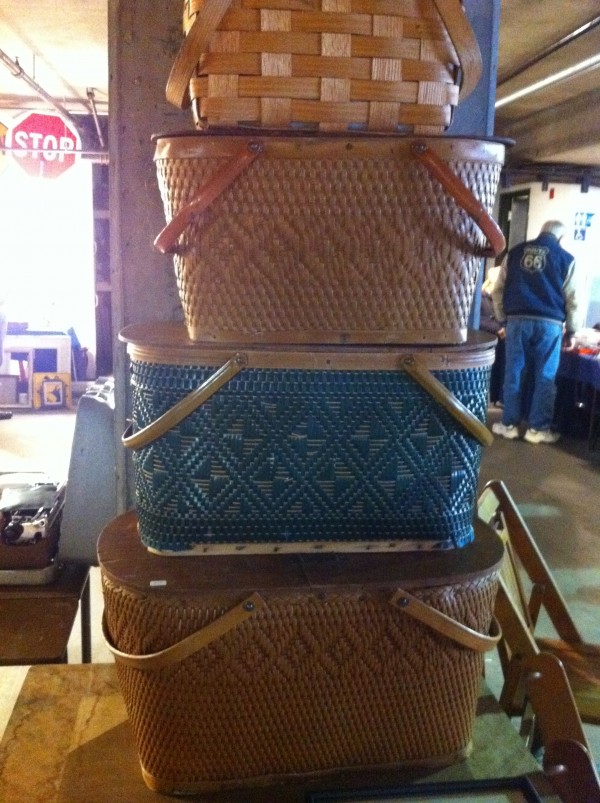 Hopefully, we'll all be picnic'ing soon enough.  Even though the groundhog did see his shadow I am told.
Happy Monday.