February 4th, 2012
Apologies for the radio silence.
We are finally getting around to getting our kitchen to a place that's more reflective of our style and less 1990's…
First up, painting the maple cabinets white.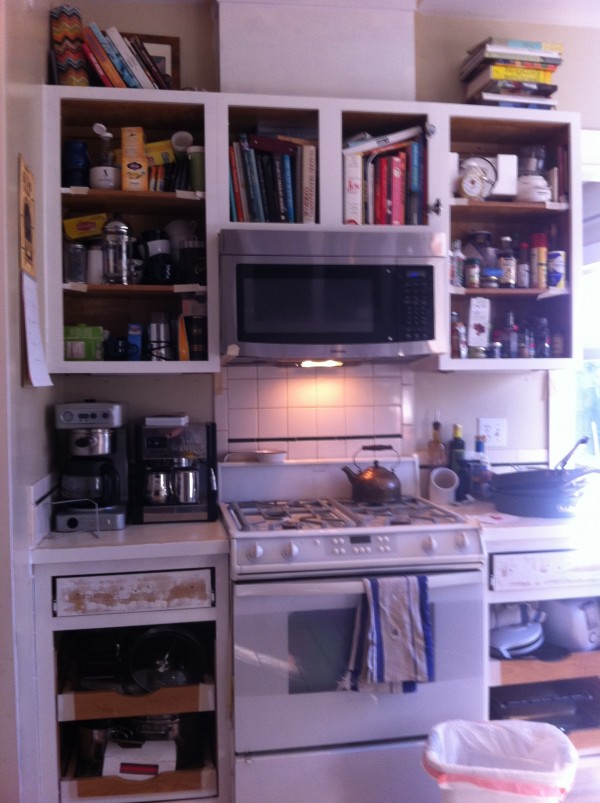 Yes, it's quite the mess.  Doors and drawers off and currently being painted off-site.  Tuesday is the big install.
I'll keep you all updated with photos along the way.  Of course, the domino effect has begun too.  Suddenly I "h word" as my kids say, the back splash, so that is likely next and the floor…and wouldn't a farmhouse sink look so nice…and maybe we should just take that wall out…and, and, and. oiy yi yi.