January 9th, 2012
A box full of C Wonder assorted goodies arrived at my doorstep right before Christmas and I boy did I do a little happy jig right int the middle of my living room.  I flip for all things from this place.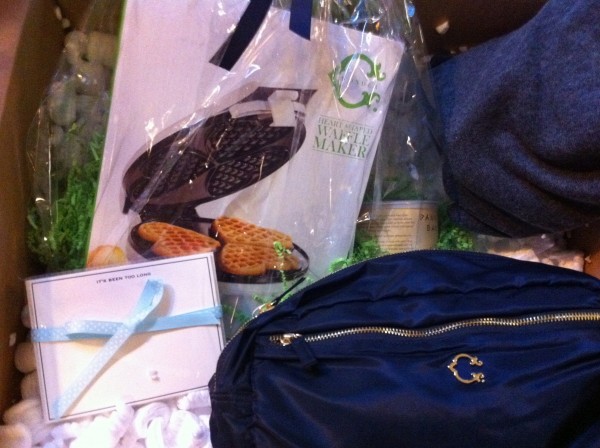 Once the dust of Christmas settles, just as I tell my kids–"now is the time to actually play with your toys."  I needed to take my own advice.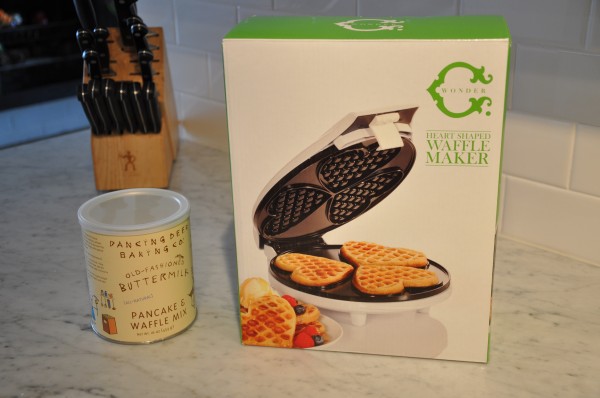 First up, a heart shaped waffle maker accompanied by some Dancing Deer Baking Co. Waffle and Pancake mix to make it easy peasy.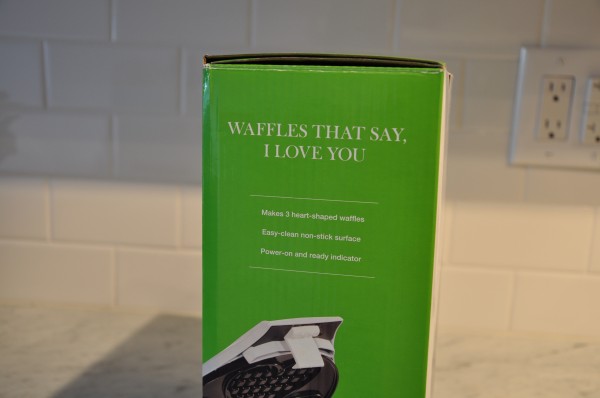 "Waffles that say I love you."  C Wonder's packaging is half the fun.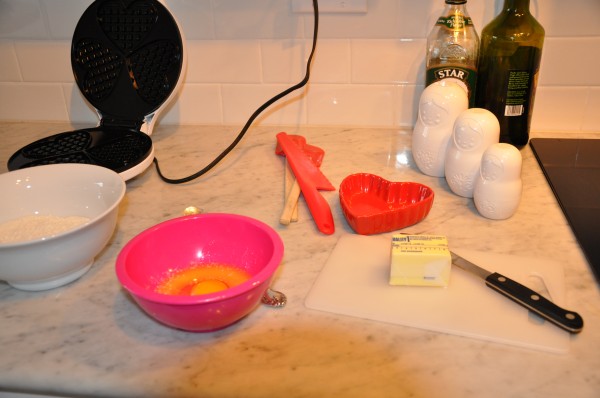 A lazy weekend winter morning is the perfect time to whop up your waffles.  The mix that comes with this package, requires a little more than water, only eggs and butter.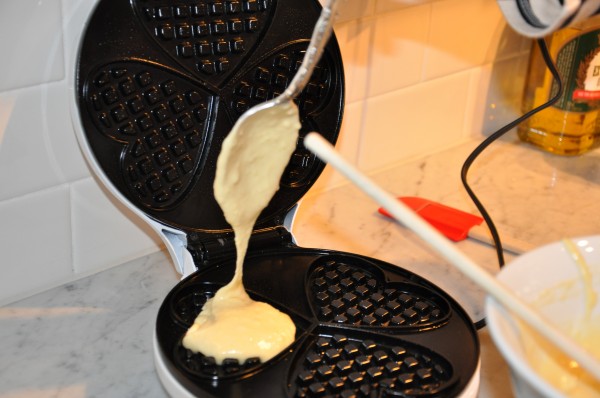 Into the cutie griddle press the mix goes–and a few short seconds later–voila!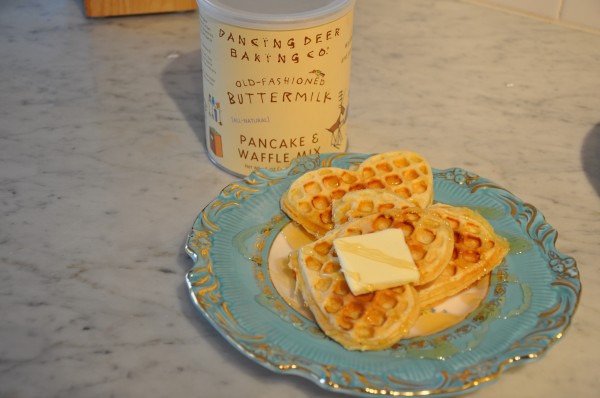 And just look how sweet the plated final product looks.  We even considered for a moment making heart shaped butter pats…ahhhh.  Perhaps a bit much?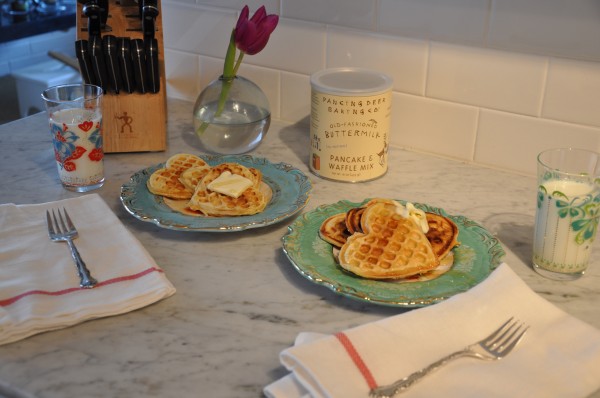 Valentine's Day is only 37 days away you know?
Next up…yummy heather gray travel blanket and sleeping mask.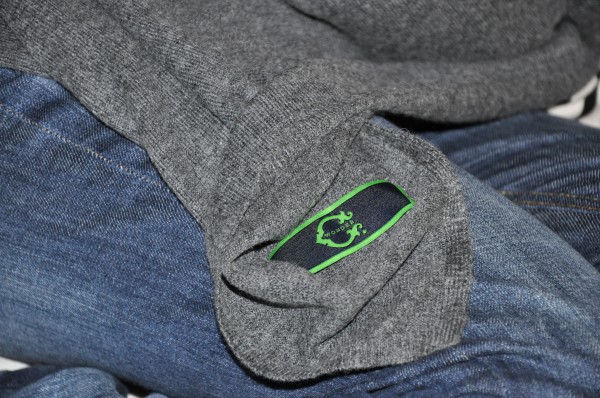 No doubt about it, the holidays are exhausting. Wintertime naps are irresistible.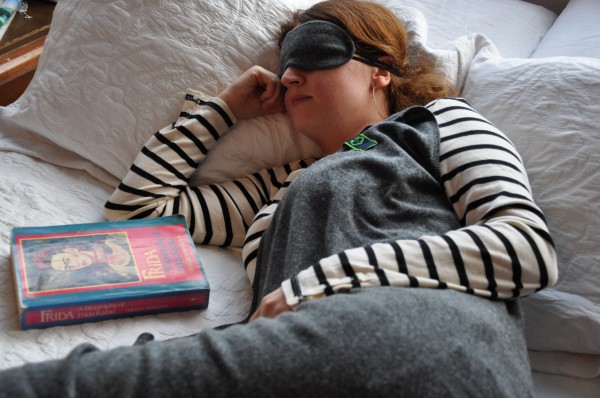 You need just the right cozy throw and sleeping mask for a deliciously deep sleep.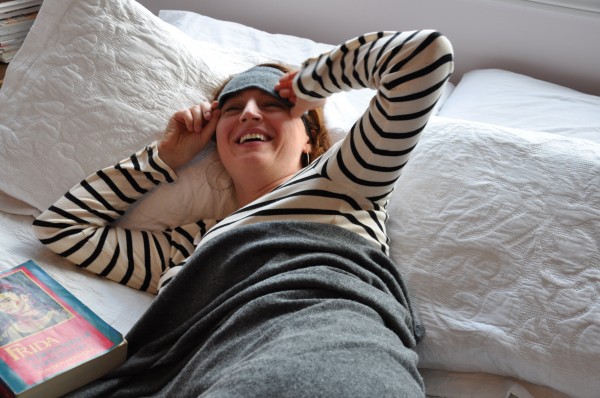 Oh peekaboo!  Can't wait to stash this handy little travel set in my bag for an upcoming trip.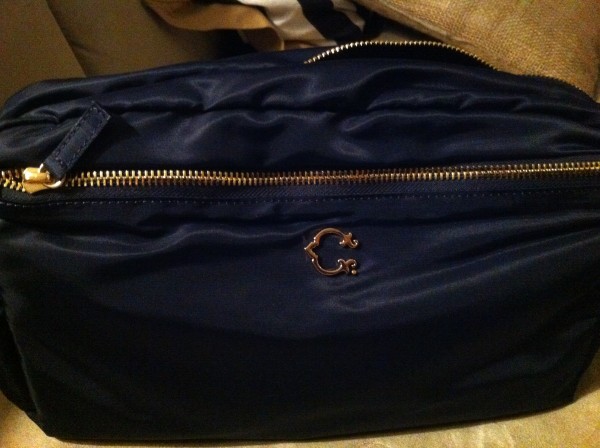 Speaking of trips, this "C" monogrammed cosmetic case rocks, don't you think?  Fits everything even my flat iron, bu-yah!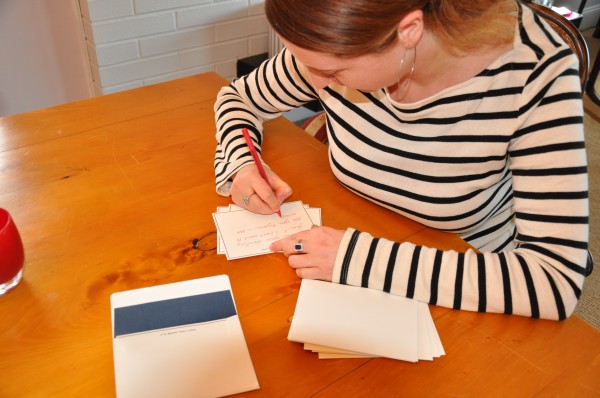 And finally, all good girls and boys know how important it is to put pen to paper and write an actual note–thank you notes, a must, though I'm the first to admit I may have missed a few over the years.  Oops, vow to be better in the New Year.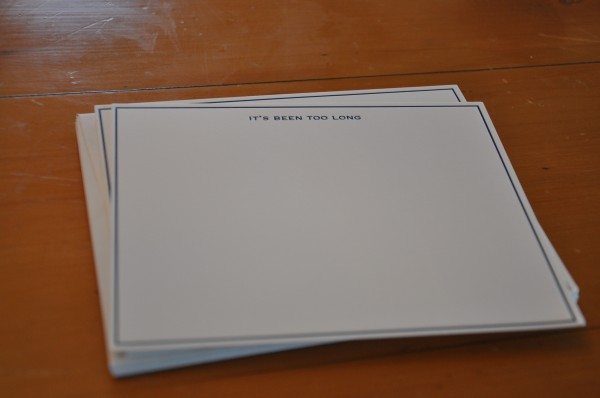 That sentiment says it perfectly doesn't it?  It's Been Too Long.  With some of you it has, been too long that is, but act surprised when you get this, ok?
Hope you're finding time to play with your toys too.