January 7th, 2012
Shoe Update: I finally found a pair of shoes that don't piss me off, er excuse the language, I meant to say, "that fit and don't look stupid."  Cute right?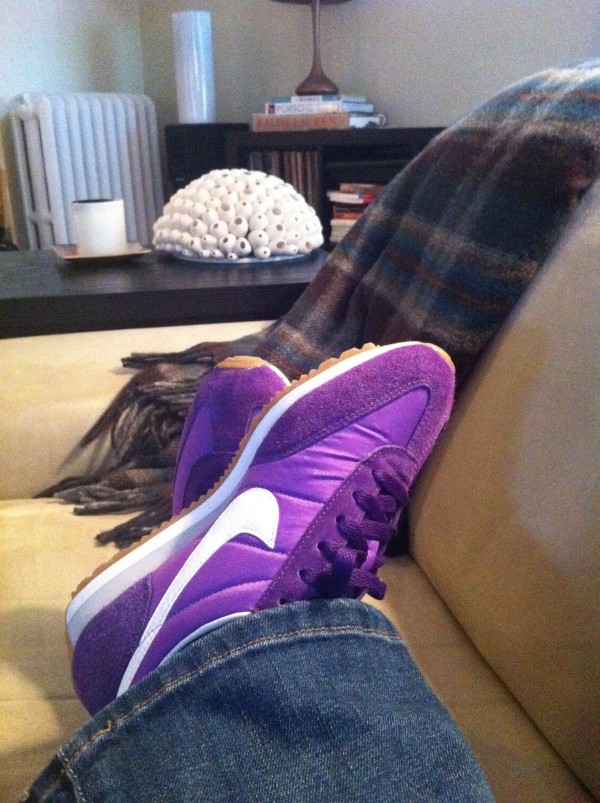 Sure they're rather Forest Gumpish, but retro in a good way, no??  I do declare I'm going to try to find this exact pair  in a rainbow array.
They beat the hell (boy, I'm in such a swearing mood, huh?) I mean heck out of my ugly Brooks and other shoes that even my friend's kids are calling me out on.  I was getting dangerously close to shopping the old lady dept. of the shoe store.
"Life is like a box of Nike's…never know what you're going to get"