January 2nd, 2012
Let the purification or detox or whatever it is you like to call it, begin.
In the meantime, isn't this pristine retreat designed by Dara Caponigro so fresh and cleansing?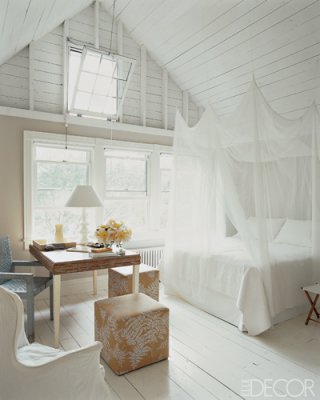 Image: Elle Decor
It's like a spoonful of lemon sorbet to cleanse your palette.  I think I'll keep looking at images of chic white and try to wish my holiday clutter away!