December 9th, 2011
Cards out…tree up–bu-yah.  Now onto the decorating (which I said I wasn't going to do this year, yeah yeah)…
First made a festive and fun centerpiece with a Simon Pearce bowl filled with antique nautical floats, antlers and some old ornaments.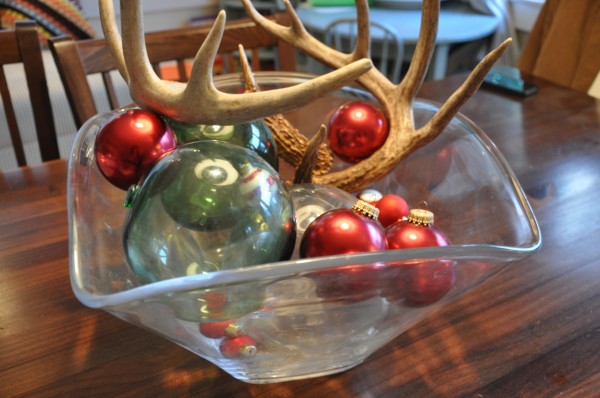 Play dates purposed with greenery gathering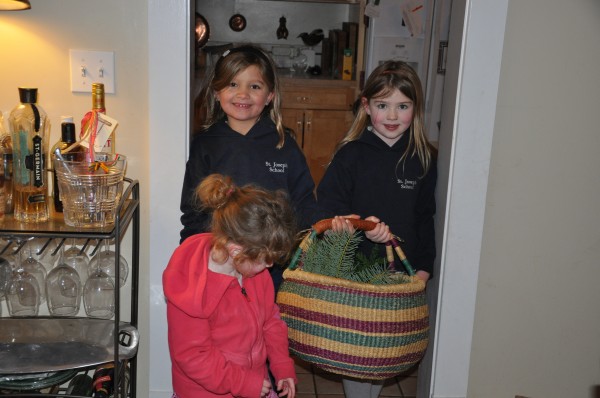 For the kid craft tree, notice how the tree base is made out of a mason jar filled with red and green markers (my sitters idea, which I love!)?  Plus, I told the kids I'd reimburse them one penny for each pine cone they found in the woods.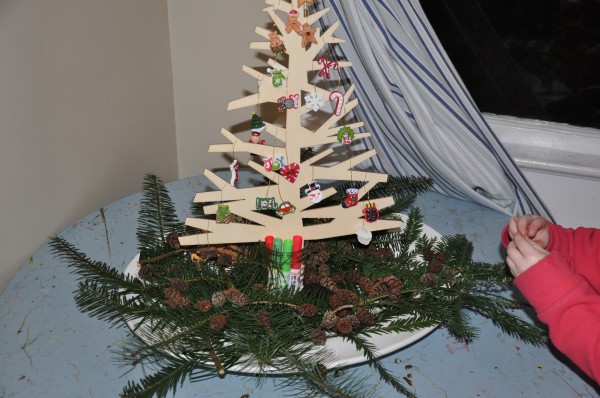 A little extra motivation never hurt anyone, right?  Tree sourced from Dick Blick from my crafty M.I.L.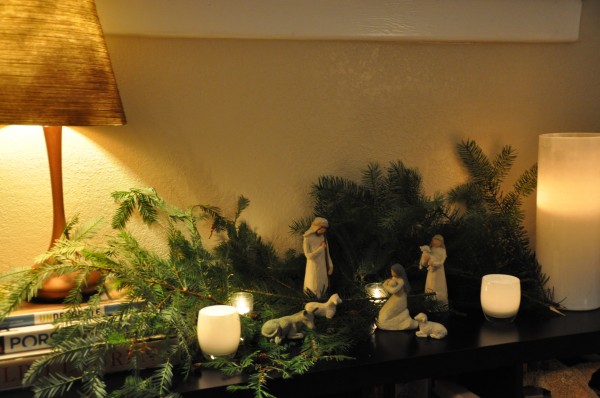 I love a house smelling like evergreen, plus it's an easy and beautiful way to set the nativity.  Glowing tea lights make it extra inviting, white Glassybabys are my fav.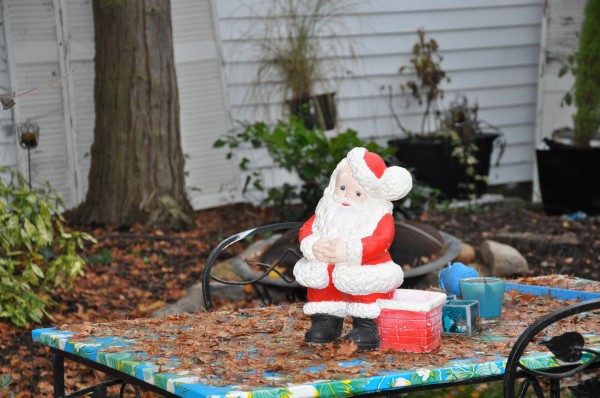 Outside a retro Santa keeps watch.  More updates to come!