November 14th, 2011
I was selected to write a feature on Thanksgiving table settings, it's going to be a fun challenge! Stay tuned, it will be posted before November 19th.
So I'm channeling my creative juices, doing research, and in doing so, got inspired by a bunch of  lovely dining rooms with awesome open shelving concepts.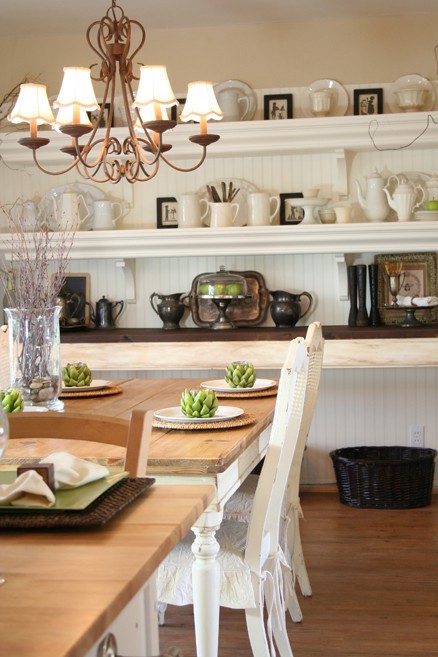 Image: Houzz

I collect white dishware and serving pieces, hopefully someday we'll own a home with this easy/stylish of access, in the meantime–one for the architectural files…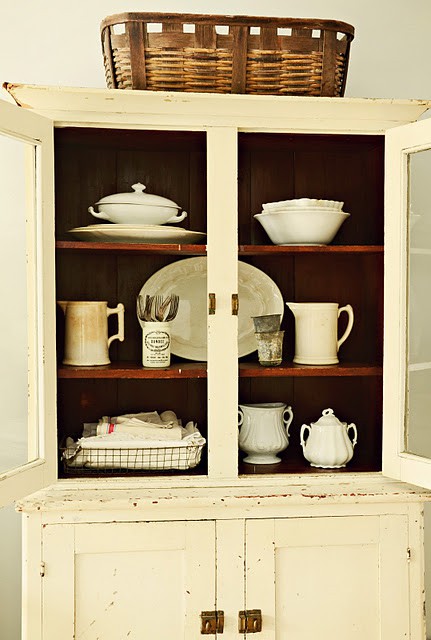 Image: miss Mustard Seed
Ohhh, Ironstone!  Potential future expansion of the white collection…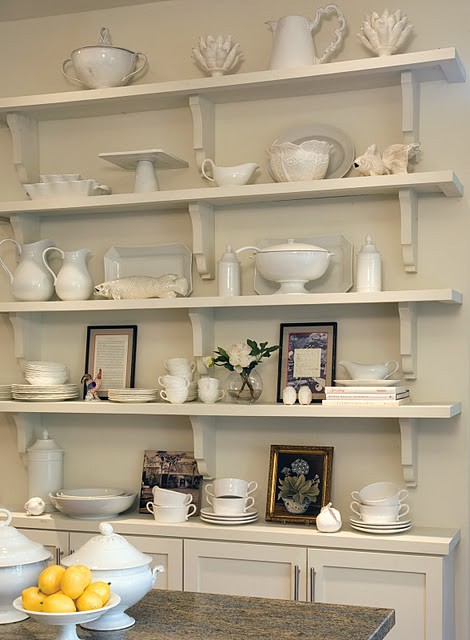 Image Katiedid
And more!  Simple, white, stunning.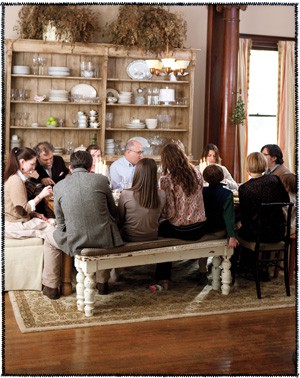 Image: Bon Appetit
And this last lovely image…Don't you love everyone jammed around the table, with the great over-sized hutch in the background.  Quintessential Thanksgiving Table if you ask me.
See you in a few days for my version of "Thanksgiving Table Setting"…