November 7th, 2011
Mark your calendars and radar for another couture designer & huge retailer collaboration.  Versace for H&M set to hit stores November 17—I better be able to walk by then!
Here's a sneaky peaky at some of my favorite of the items that I hope to score.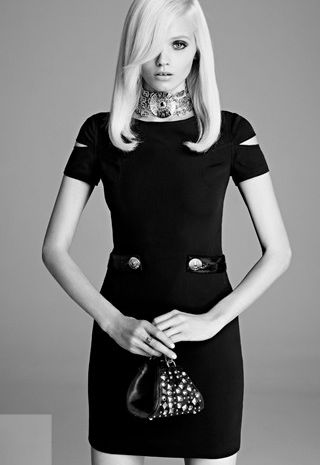 This dress told (yes, certain clothes can talk, it's going to be the next Pixar movie) me that it wants to come and live with me.  If necessary, I will trip ladies with my crutches getting in my way of this…ha ha.
Moving on, I simply must have this skirt.  Wouldn't it be so cute with a simple black tank?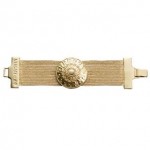 Doesn't this gold bracelet look expensive?  Must have stocking stuffer for your favorite Fashionista.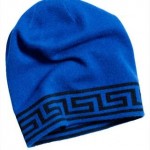 This cap is perfect for playing the role of Snow Bunny this winter as you sip your hot toddys fireside.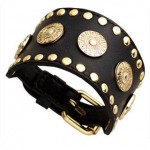 I also must have this cuff.  Santa, I may need a bigger stocking this year…I'm just sayin'.
A few of the pieces in the collection read a little "bold" shall we say or "J.Lo" circa 2002 Grammys dress, you know the one, with wild tropical print?  Those will be better rocked by others than myself.
10 days and counting…