October 11th, 2011
Spies and helpers visited some markets last weekend on my behalf,  took some shots and reported back.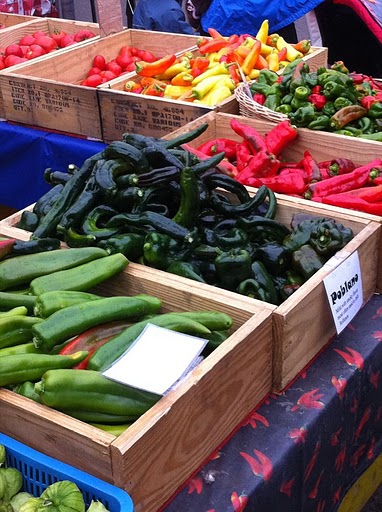 Fall is a time for chili's and roasting chili's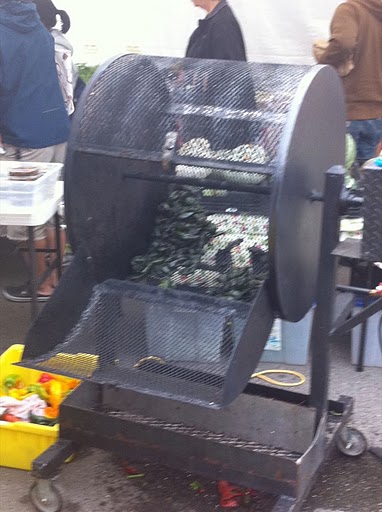 These remind me of living in Colorado when the air this time of year was filled with the smell of roasting chili's.  Try this yummy recipe for Roasted Chili and Portabello Mushroom Quesadillas.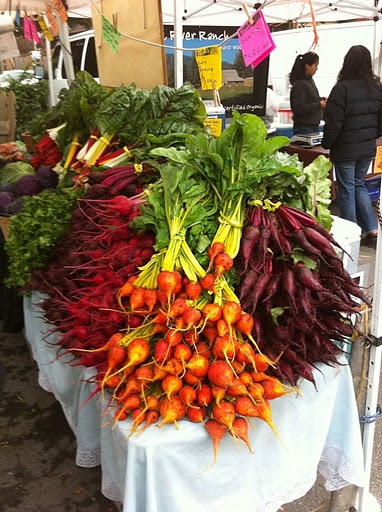 And look at the beets, kale, carrots on deck all waiting to be whopped up into some fall comfort food.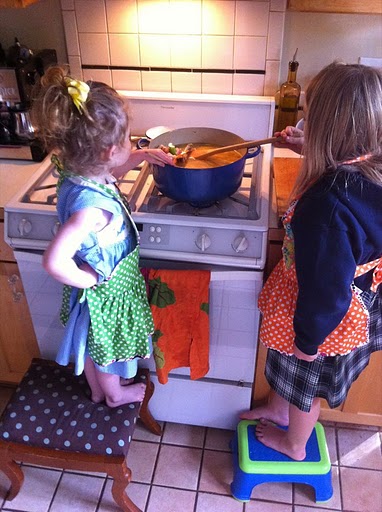 Little chefs back on the home front stirring the Mirepoix.  Bon Appetit, now we may eat.