October 12th, 2011
Call me Cuckoo Crazy, but I'm still not done with my Missoni stuff.  It's time to get a fall table motif on…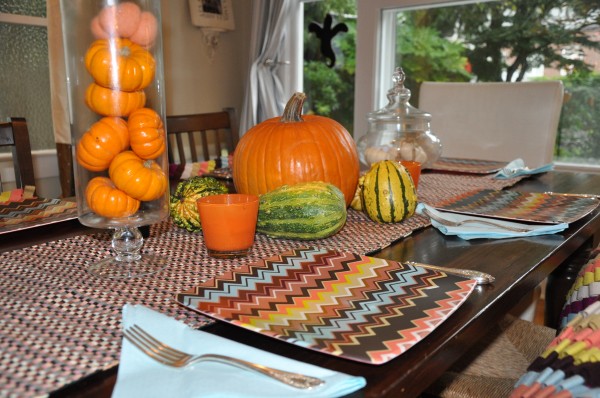 Doesn't this color palette just scream Fall?  "FALL!" (that's me screaming!)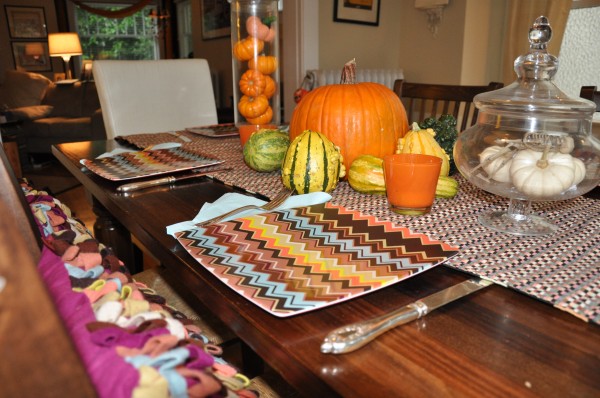 The felt looped pillows are a textural delight, after all, your guests deserve a soft landing.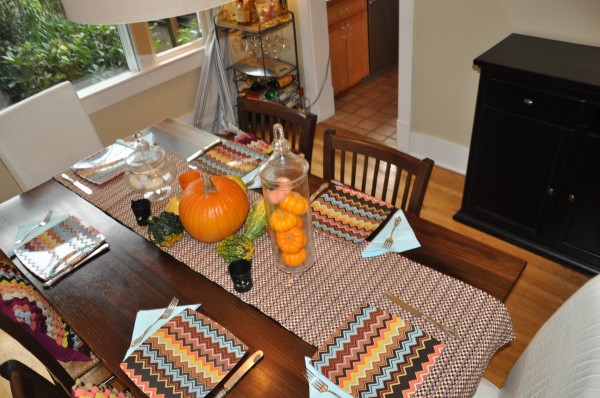 Coordinating runner, seasonally updated apothecary jars filled with miniature pumpkins (oh and another one filled with candy corn that didn't make the shot)  and harvest loosely assembled gourd centerpiece.
Now what's for dinner?
By the way, I'm fully expecting a Missoni intervention one of these days soon, until then, I'm gonna keep goin'.