October 4th, 2011
Don't you love how leather is so paradoxical? It's both luxe and rock 'n' roll in the same swoop. Whether refined & sumptuous or edgy & Joan Jett–leather is perennially in style.
With all that said, the investment is totally justified, don't you think? And because life is all about the options, let's check out some fall leather trends–both refined and rock 'n' roll.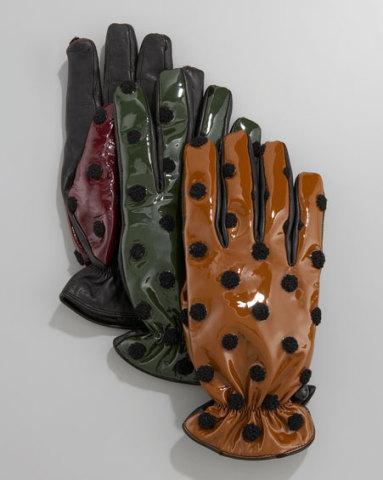 Refined: Marc Jacobs patent polka dot gloves.  How cutie would these look popping out of your jean jacket?  As I'm a person who speaks a lot with my hands, (for better or worse) why not make a fashion statement with them?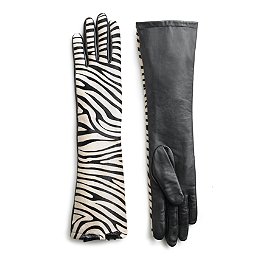 Rock 'n' roll: I also love these Opera length Kate Spade Migonette Haircalf gloves, don't you?  Wouldn't these be smokin' with a grey wool dress or something rather conservative to pump up the volume?
While talking accessories, of course we need to cover shoes and boots.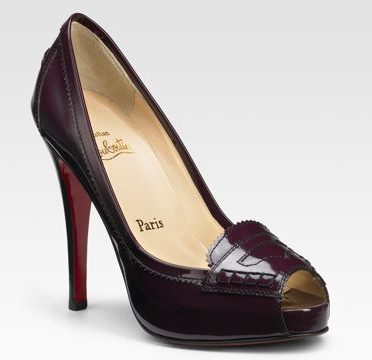 Refined: This fall you can't get any more "on trend" than high heeled loafers–inspired straight from the menswear trend or course. This gorgeous pair by Christian Louboutin more than fits the bill.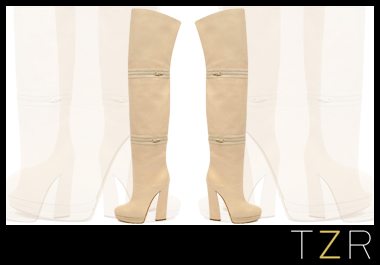 Rock n' roll: And what about these babies, as seen in TZR (The Zoe Report), Casadei over the top, or I mean over the knee boots.
And finally–outerwear.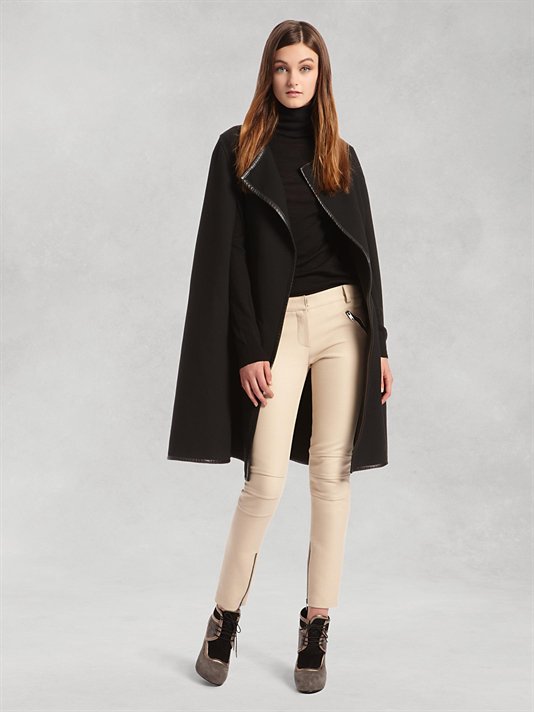 Refined: A little leather trim on this uber-on-trend DKNY cape says, I'm not riding my horsie through the woods today.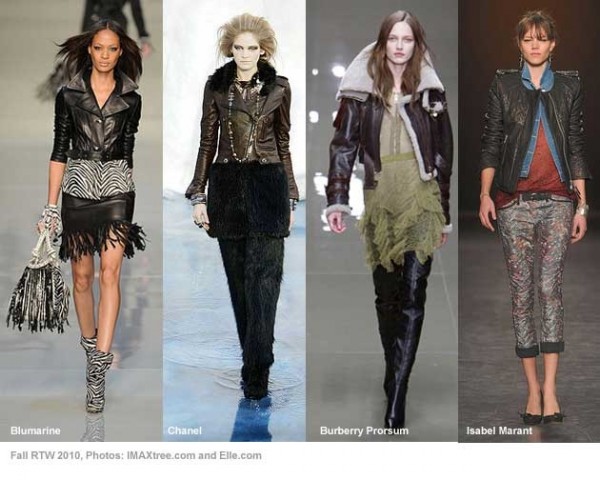 Rock 'n' roll: but, I may just get on my motorcycle.  Every gal must have a great leather (or 2, 3 or 4) jacket.  I have royal blue and black and camel.  Oh, p.s. the bomber was/is and always shall be RAD. Labels: Bluemarine, Chanel, Burberry Prorsum, Isabel Marant
Leather, it's what's for dinner….I mean, Leather; It's What's for Fall.