October 28th, 2011
Looking for the perfect homemade gift to bring to all your Halloween parties?  Here are some fun ideas packaged with Martha Stewart's spooky beverage Halloween labels for a unique touch.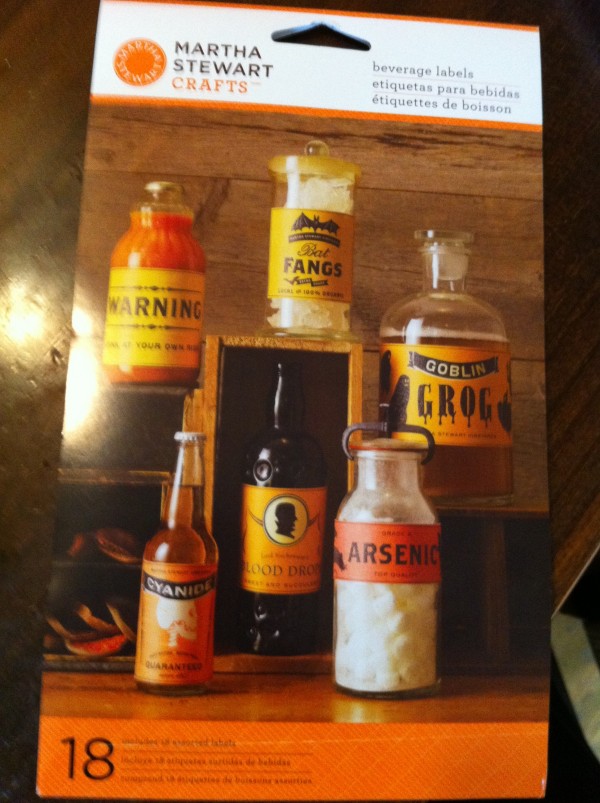 Might I suggest making in your cauldron some homemade Cranberry Pepper Jelly?  My daughter and her Grandmother have been making jelly up a storm.
Recipe for Cranberry Pepper Jelly
Ingredients
Preparation
Combine peppers, chiles, sugar, red pepper flakes and salt in a heavy wide pot over medium heat and bring to a simmer, stirring to dissolve sugar. Stir in pectin and lemon juice. Reduce heat and simmer gently for 10 minutes.

Stir in cranberries and simmer gently until they burst and juices thicken, about 10 minutes longer. Transfer jelly to a jar, let cool, and cover. Will keep for up to 3 weeks in the refrigerator.
Serve on crackers with creamy cheese like brie or goat cheese.
Or what about a bottle of your favorite poison, but drink at your own risk!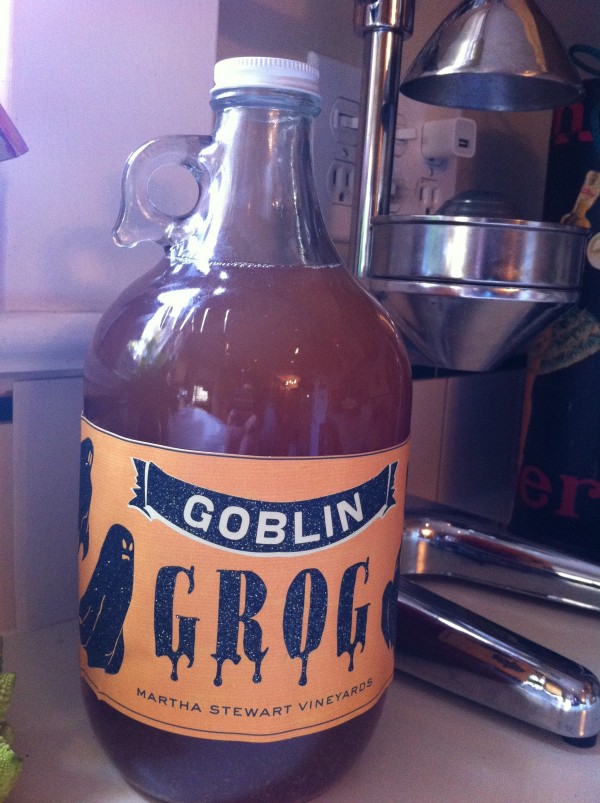 The bottle above is of market fresh apple cider, down below we put a custom label on a bottle of vodka.  Oh and notice our jarred jelly with the "poison" label?  Cute huh?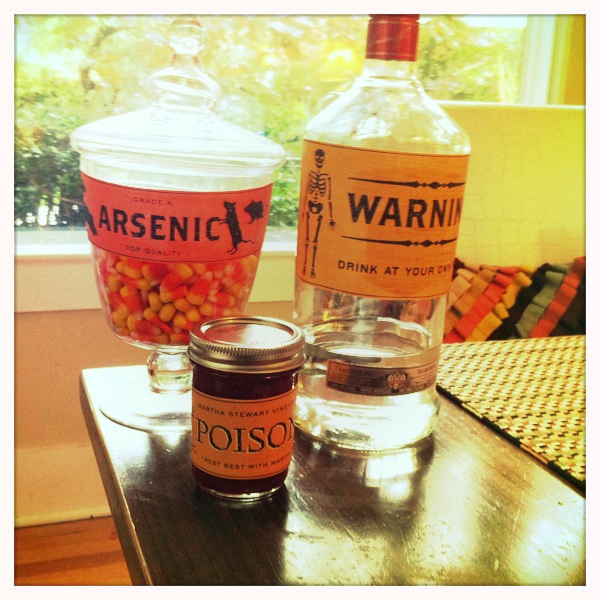 A final thought, some candies/arsenic (for friends who you don't like very much, ha ha!) in a pretty apothecary jar.
Trick or treat!