October 6th, 2011
I'm working on a comprehensive blog post about Halloween party fare choc. full of pictures, ideas and recipes.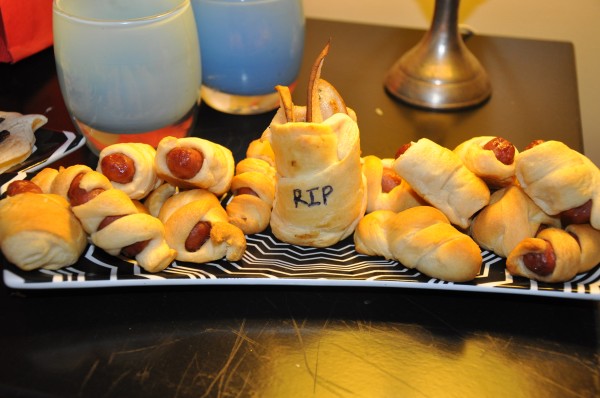 In the meantime, here's a little sneaky peakie before the full post.  Mummies and tombstones.  The concept for each thing we made was something fun for the kids to eat (i.e. wrapped weiners) and a yummy version for adults (thinly sliced pear and prosciutto with fig jam and blue cheese, wrapped in dough) too.
Last night my dear friend joined by her kids, my kids & I had an absolute ball experimenting in our "test kitchen." Our session was full of fun playing with all the "freaky foods" we plan to concoct for a Halloween party later this month.
Stay tuned…