October 13th, 2011
Halloween serves as an informal kick off of sorts for the holidays. And doesn't it seem like the rest of them come like a freight train after wards? Scary!
You're going to need to fortify yourself for the ride, so let's get the festivities started with some ghoulish grub. As Halloween is so major for kids, I strongly encourage engaging your little monsters in the freaky food prep.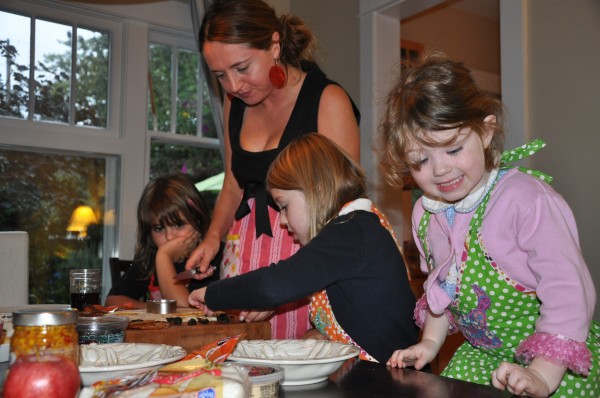 First up,
Blood soup (a.k.a. tomato soup) Yummy recipe courtesy of Michael Chiarello for Food Network here.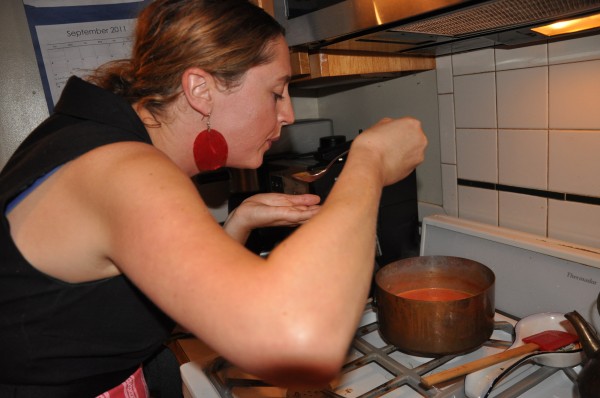 With spider web garnish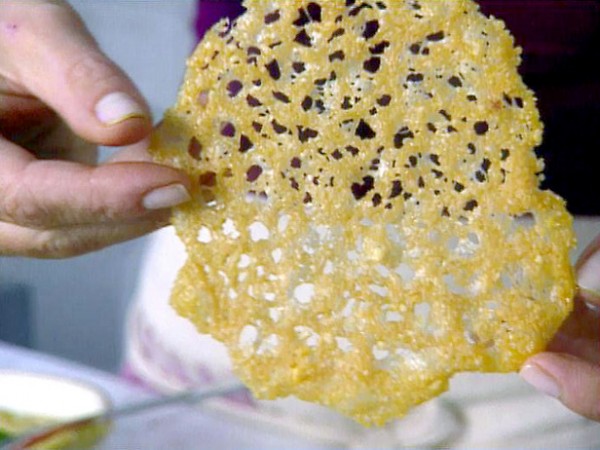 A.K.A Parmesan crisp. I'll be honest these took a few trys to get right, but were pretty easy.  Basically spoon grated parm. onto baking sheet at 400 until golden brown.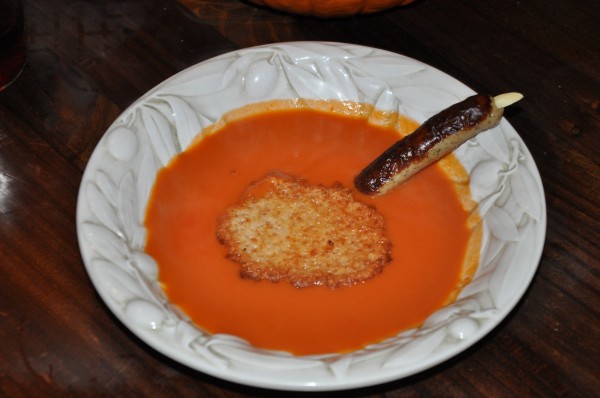 So here you have it: Blood Soup, with spider web garnish. Served with a side of finger (or miniature bratwurst with slivered almond fingernail!)
You could also serve the fingers or talons a la carte.  Ours were sourced from Trader Joes for the perfect finger size.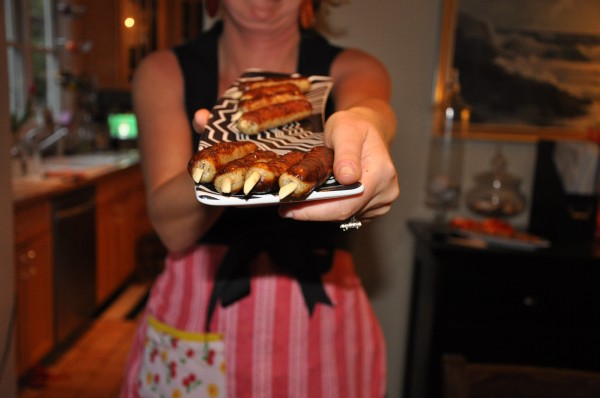 And next how about using your cookie cutters for a savory treat?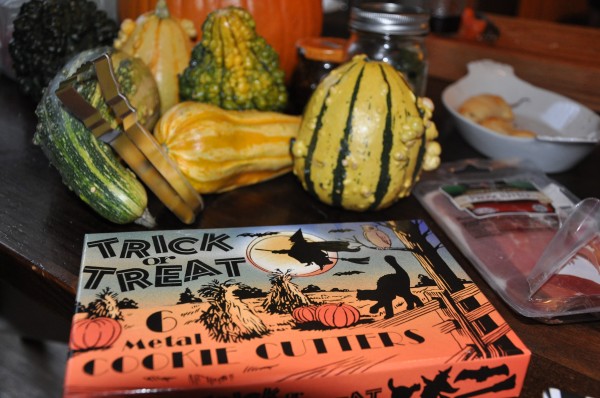 Kids love cookie cuttin'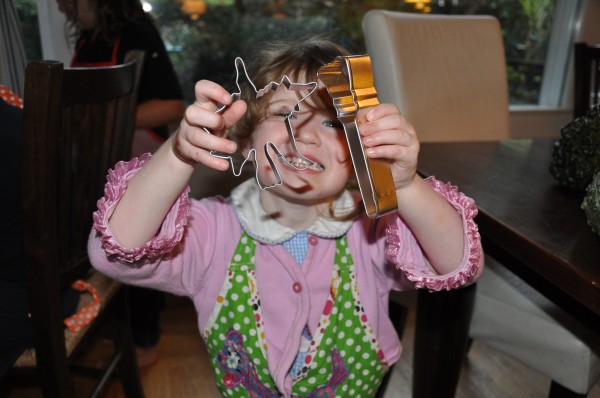 Simply fill tortillas with your fav.cheese, saute in pan and then cut out in your favorite spooky shapes.  We used pieces of fig to decorate the pumpkins below.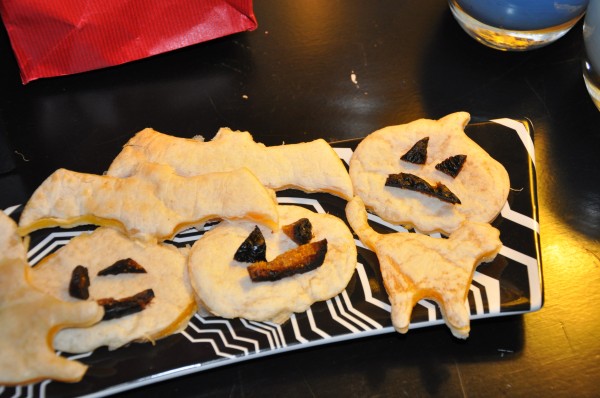 The next challenge was Dracula smiles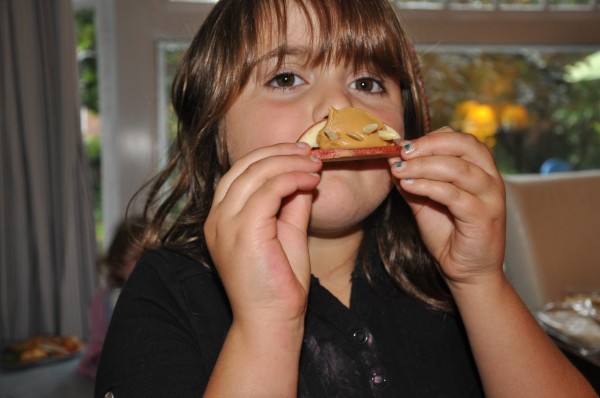 Easy and fun to make: slice red apple, fill with peanut butter so that the skin of the apple shows, and add fangs (or almond slivers if you're being technical)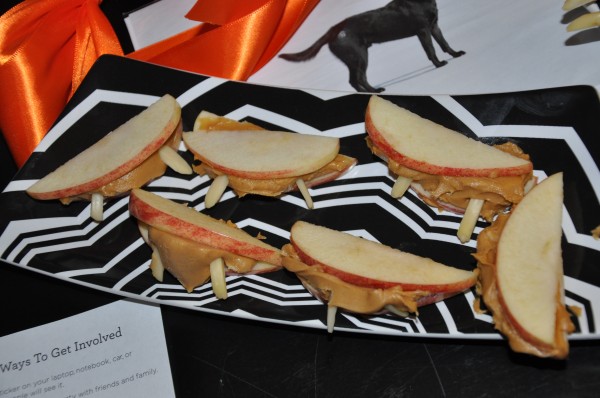 In addition to the kid version, we made an adult version.  While they tasted delicious, they didn't photograph well.  We used apples and pears, subbed goat cheese for the peanut butter and then used the same almond "teeth" oh and experimented with a piece of prosciutto dangling out for the tongue, can you picture it?
And this last one was too easy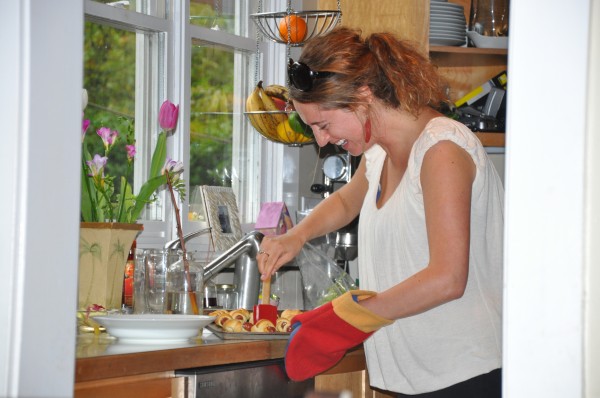 A simple spin on an old classic.  Psst, crescent dough can be a girl's best friend, you know.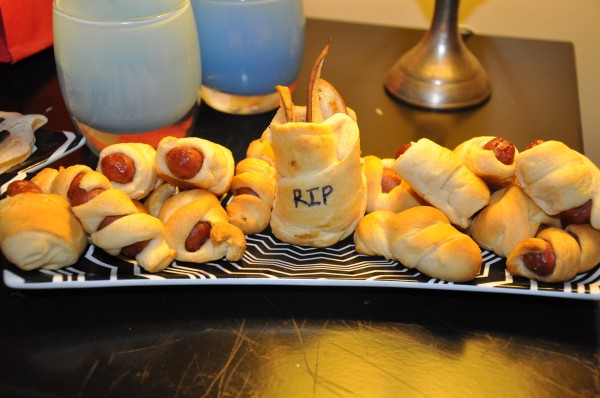 Pigs in a blanket turned Mummies and Tombstones!  Crescent wrapped cocktail weiners for the kids and pear, blue cheese and fig wrapped for the adult tombstones.
SPECIAL THANKS:
To my dear friend R.F. and her darling children, along with my darlings helped to execute all these fabulous concoctions, while I sat on the sidelines, still hobbled and photographed (and ate, let's be honest!)  In addition to crescent dough, you're pretty high up there….