September 8th, 2011
A copy of the book How To Get Your Man and Hold Him, published in 1932, recently came into my hands.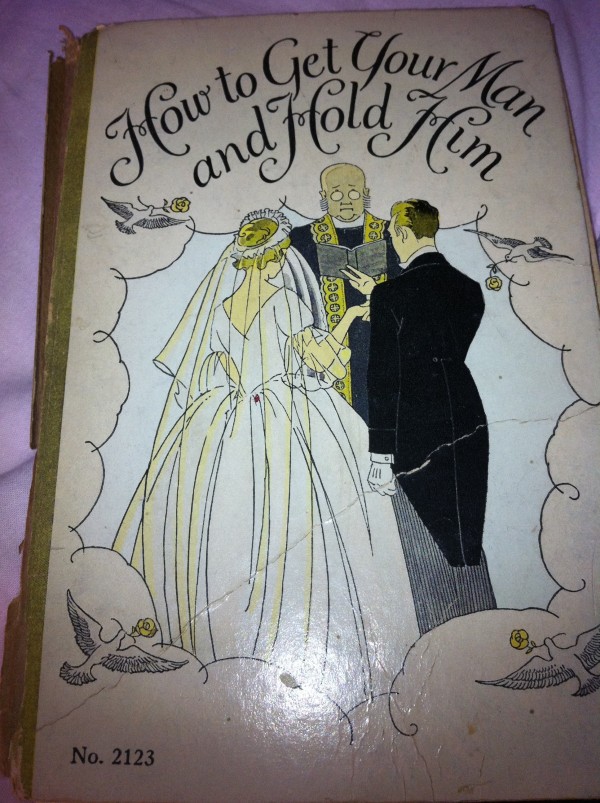 Wow, reading each of the delicate pages held together precariously by tattered binding, was beyond amusing.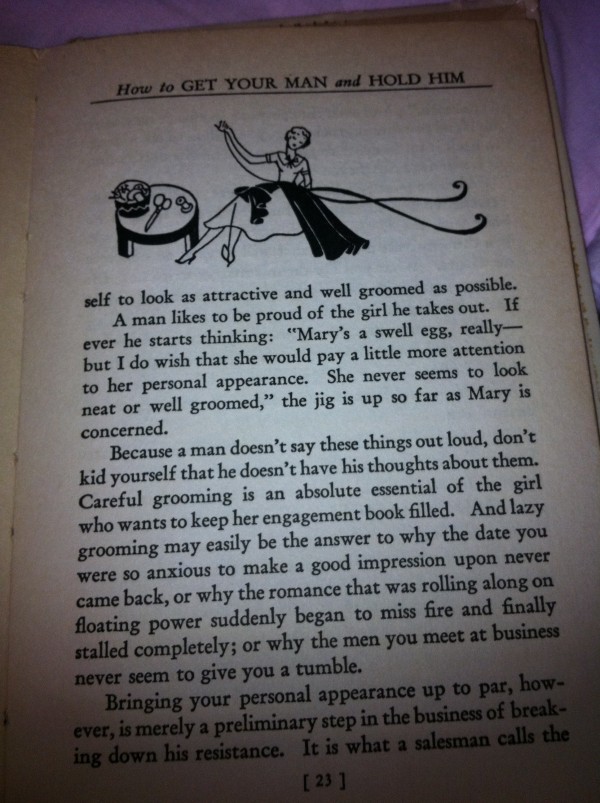 It reminds me a lot of the courtship with my husband.  OK, not at all.  See that last line about "breaking down his resistance!"  describes it perfectly. (Not!)
As you may not be able to read that page clearly:
"A man likes to be proud of the girl he takes out.  If ever he starts thinking, "Mary's a swell egg, really–but I do wish that she would pay a little more attention to her personal appearance, she never seems to look neat or groomed," the jig is up so far as Mary is concerned."
Sage advice indeed.  The whole book is like this and makes watching Mad Men and the progressiveness demonstrated in that show/era seem revolutionary.
Wow, we've come a long way…And for this post, the jig is up, though I am going to start calling people "swell eggs"  It's catchy right?