September 12th, 2011
Looking for a now/wow colour to punch up the chic factor in a space?  Might I suggest teal?  This particular hue seems to be enjoying a nice renaissance if you ask me.  Check it out: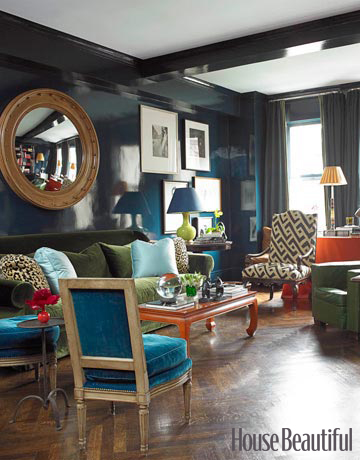 Image: House Beautiful
That teal glossy paint, those decadent looking velvet chairs!  The teal & green is a recurring theme you'll notice below too.  Love.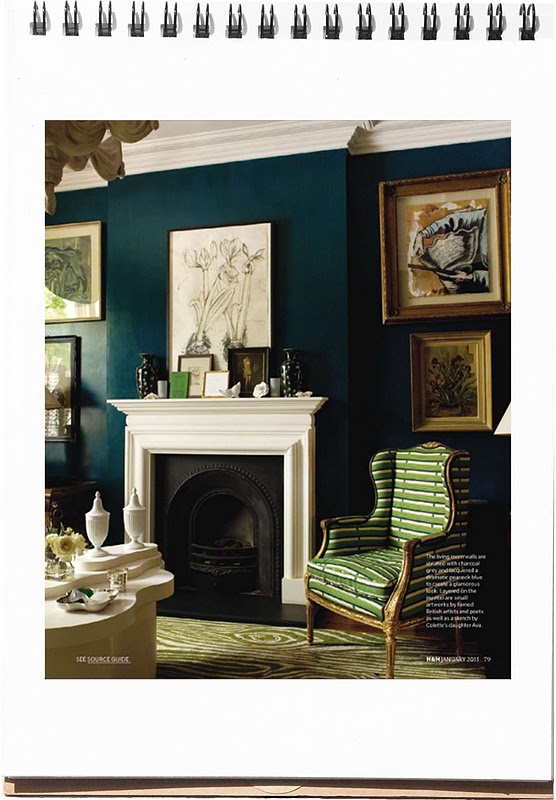 Image: Lonny Mag
The above room is nothing short of handsome.  The wall color is so great as a back drop to make art pop.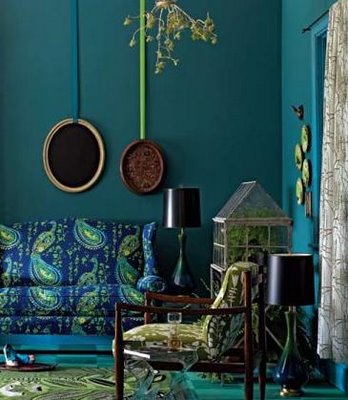 Isn't Anthropologies's styling the best?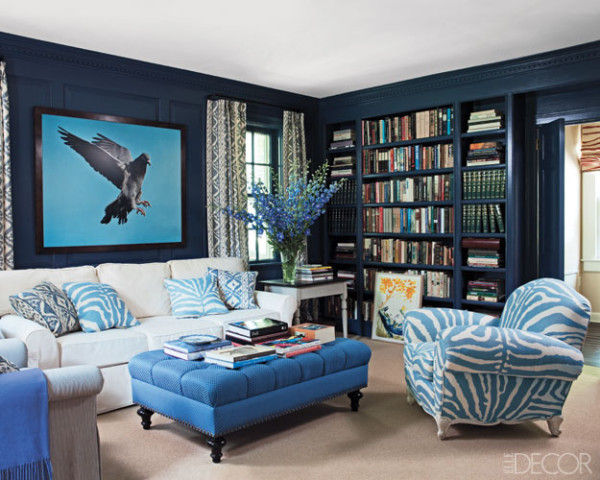 Image: Elle Decor
And this room with the gorgeous paneling, the amazing ottoman, the drapes, the pillows and more…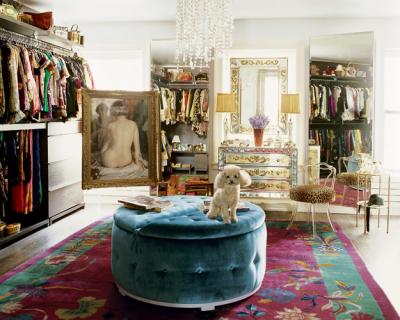 Image: House Beautiful
Can't decide what I go insane over the most in this room, the sophisticated and amazingly beautiful closet?  The teal pouf, the rug, the chandelier, the piece of art perfectly angled for inspiration…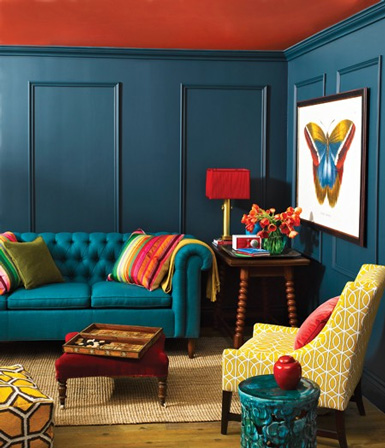 Image: House & Home
And finally this last image, teal painted paneling once again, set against primary colors, it just works!
Teal: The Real Deal.