September 4th, 2011
I always thought purple read a little, well, "cheap" (yeah yeah, I know it was associated with royalty and all, back in the day, and please don't be offended if you happen to live in a purple house).  I kind of feel like purple is a bit, well juvenile.  Perhaps a little too Fancy Nancy-ish, and if you have a little girl, you know exactly what I mean.  Like the way in which my 3 year currently declares purple as her favorite color and she usually means the most garish of hues.  Can't say I blame her, I remember very clearly grape being my favorite flavor for just about everything until I was at least 12.
Moving on, growing up and perhaps standing corrected,  suddenly I am having a purple moment again.  And a sophisticated one at that.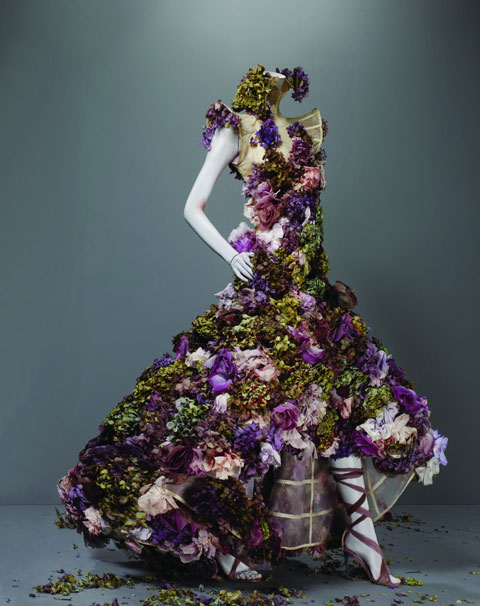 It all started with this amazing McQueen image I've been obsessed about from The Alexander McQueen Savage Beauty exhibit at the Met.,  that's been hanging out in my Pinterest for a while.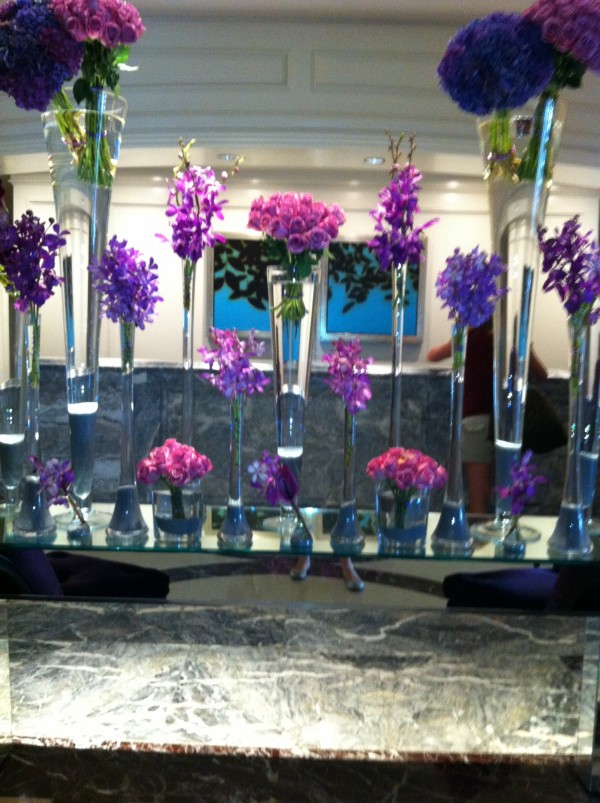 And these luscious florals from the lobby of The Ritz Carlton Laguna Niguel a couple weekends ago.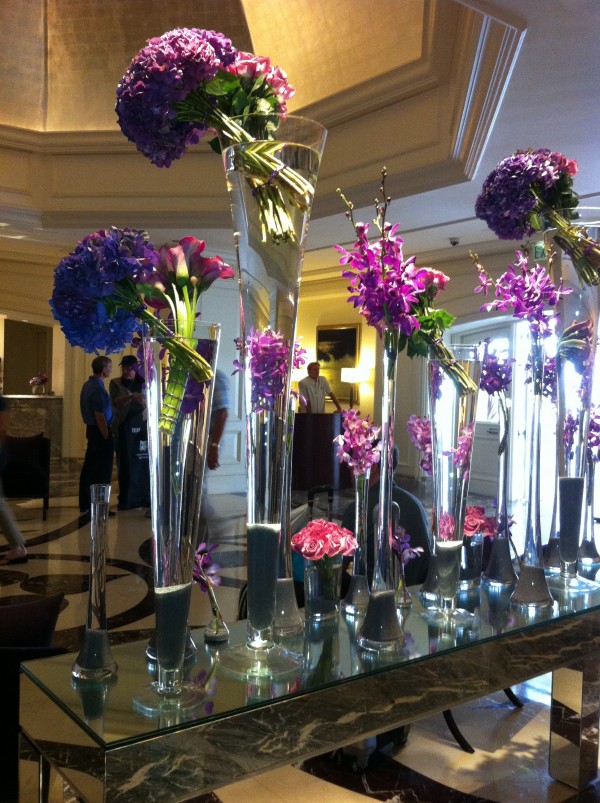 And we all know that good design inspiration comes straight from nature, so I got to researching.  Turns out there is a lot of chic design in purple world.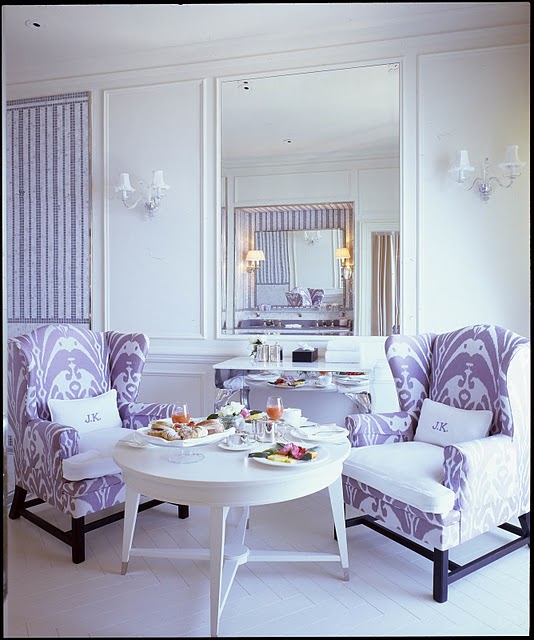 Image from: http://livebreathedecor.com
Are you dying over these Ikat wing back chairs like I am?  I think a little contrasting turquoise accent piece (like in the center of the table) in that room would really take the room to soaring new heights.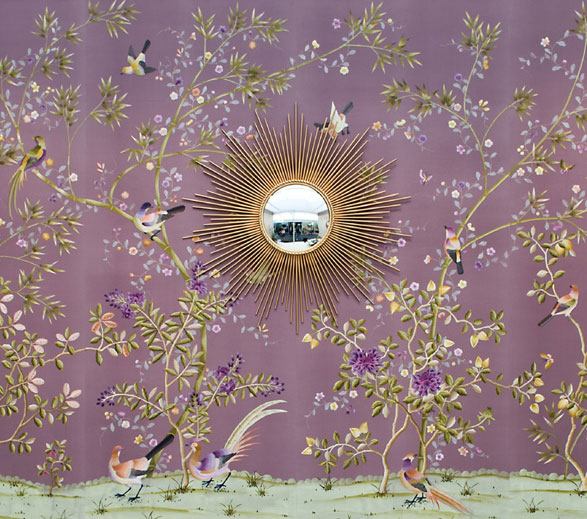 And this over the top gorgeous Chinoiserie wall paper?  I see some statement making wall paper like this is in our near future.  Lusting over that star burst mirror as well.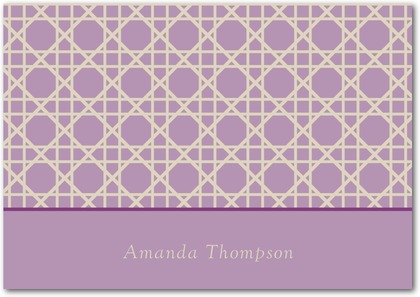 And these cute cards I just ordered as my own personalized (though my name is not Amanda) stationery from Tiny Prints, Lord knows I have lots of thank you notes to be writing these days!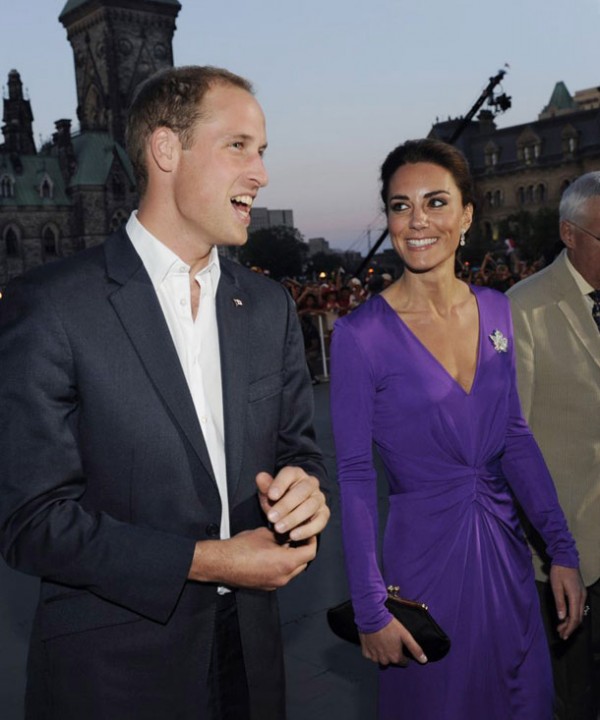 And finally this photo of Kate looking ever so elegant and of-the-moment in a purple Issa dress.  Ok, Ok, we're back to royals in purple.  But let's call a spade a spade and a gorgeous one at that.
Purple-icious (Yes, that is a word, thank you very much spell check).    I guess there's a little Fancy Nancy in us all.