September 9th, 2011
Flat shoes are my reality for the next probably 1/2 year at least.  T.G. fashion is on my side.  Loafers are back, baby!
You know when a look is so disgustingly over-the-top-preppy, that it's absolutely irresistible?
That's the way I feel about loafers.
I love these needlepoint black and white geometrics below…
and the (LL Bean inspired) Labrador look below.  Yes, I really would wear these.  I'm looking for some whale ones currently too.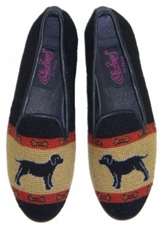 from the Pink Monogram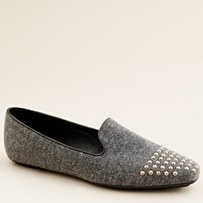 Tweed and studded ones from J.Crew scream Fall and perfectly mix classic elements with an edge.
Always count Tod's to be right in on the action when it comes to loafers–animal print and loafer, like 2 birds/fall trends with one stone!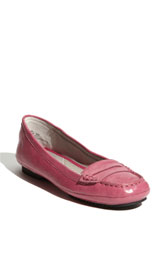 There's something really sweet about these pink ones, Oh and P.S. they are really affordable @ Nordstrom (like $50ish)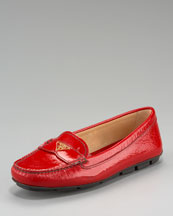 I LOVE these red patent Prada loafers.  Hear that Honey?  Do I get a discount if I need just one?
Here's to some new kicks!  Happy Weekend.