September 13th, 2011
Kids say it so simply and perfectly at times.
Yesterday my daughter brought home a special school project. It was a key ring with 5 paper keys hanging from it.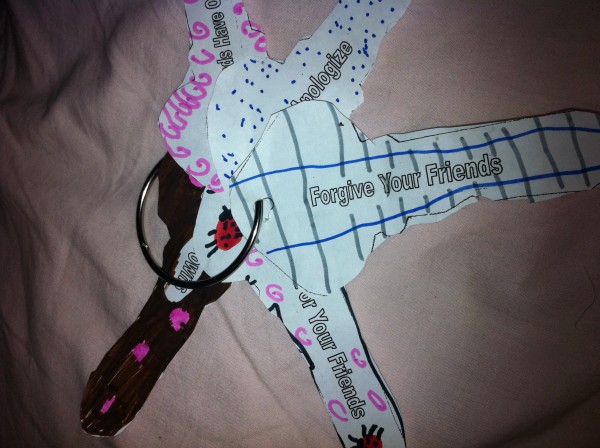 The Keys of Friendship, you see.
1) Stand Up For Your Friends
2) Forgive Your Friends
3) Let Your Friends Have Other Friends
4) No Put Downs
5) Apologize
I literally just got chills typing this.  Why do we grown-ups complicate it?
All this time on my fanny has put so much into perspective.  It really does take twice as much, at least, energy to do the opposite of any of the above on the list.
P.S. I have gotten some anecdotal feedback from folks who read this blog.  I'm leaning more towards telling things a little more like they are.  What do you think?  Don't get me wrong, I still want to write about the light and fun, like Missoni madness (what an adventure that has been!) that consumed the larger portion of my day…which is a whole other post, stay tuned.