September 29th, 2011
Usually there are several books on my nightstand that I'm in varying stages of reading, but no matter how good the current book, it gets promptly dropped as soon as anything 'Kennedy' comes into my hands.
Time to slip into some Camelot…Jacqueline Kennedy Historic Conversations on Life with John F. Kennedy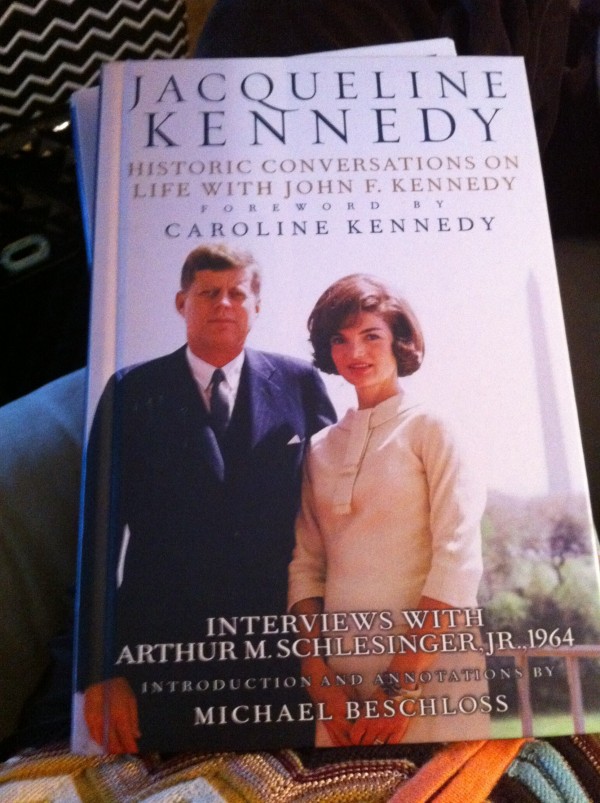 Skimming through excitedly, I'm trying to lift a special quote or photo and I cannot do it.  There are simply too many.
One of the many perfect gifts I've received during this difficult time.  Thanks M.R.
I've been drafting a post on "humility" and how I have learned so much (the help, the gestures, the gifts, our family, our friends, it's overwhelming) about this concept in the past weeks. Maybe one of these days I'll feel brave enough to post.