September 15th, 2011
Will online shop.  Especially when it's my fingers that walk.
Since I am moving physically at a snail's pace, seems appropriate to blog about tortoise.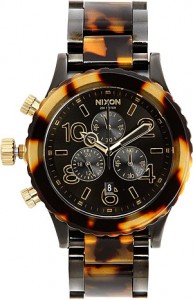 On my radar…
Nixon's Chronograph Tortoise watch.  Whole page of cool other tortoise watches from Nordstrom here.
Slow and steady wins the race, right?