September 19th, 2011
My Dad & Daughter went blackberry pickin' this weekend. What a Northwestern splendor!
They returned with stained hands (and mouths) and clothes, but what a bounty.
Of course the berries are good enough to eat on their own, but since my husband enjoys spoiling us with food, he concocted a blackberry granita to be enjoyed on a lazy Sunday.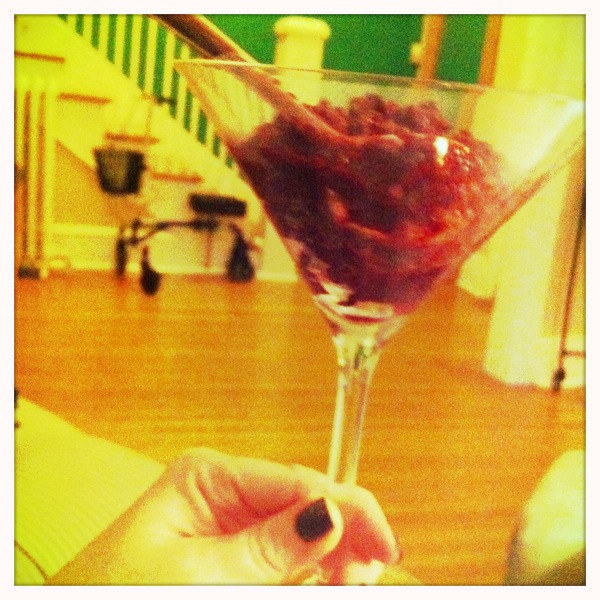 He rifted off a fairly easy (or "easy" for me to say, since I wasn't the one making it!) recipe from Ehow Food here.
P.S. What do you think of the awesome knee scooter in the background?  Hope to be zipping around on it soon.  Pics. to come…maybe:)