September 9th, 2011
Two posts in one day, but I couldn't resist; this is the best web resource that I've found so far for Fashion Week:
You can scroll through the designers alphabetically to check out all the collections.  There's even a tab for "front row,"  how fun is that?
Love this sherbet-ish color block short look from Luca Luca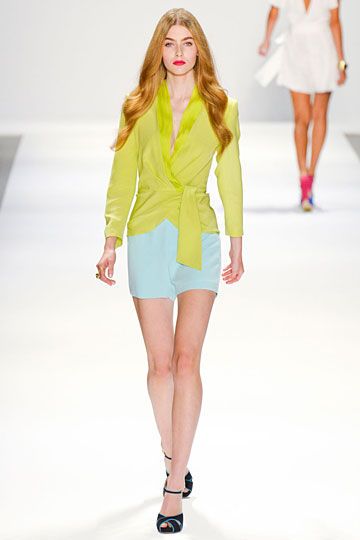 Feels like it translates well into normal life without being too "runway aloof"
There are eee-gads more looks to peruse!  Oh, I wish I was there in person!  Someday…
Enjoy checking out all the shows.