August 10th, 2011
"Aren't these squash blossoms pretty?" I said to my husband, "but what do you do with them?" I asked.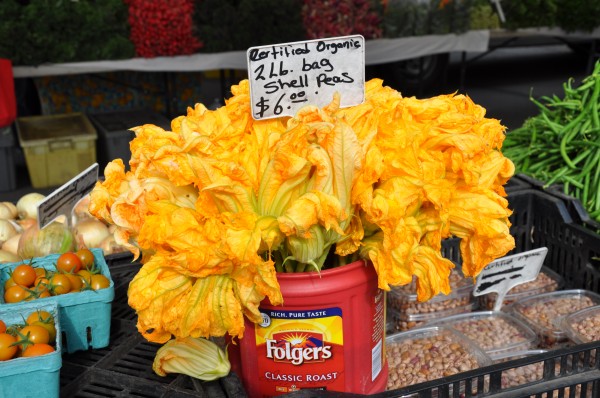 "You fill them with ricotta and fry them" he says.   I've scouted this recipe from Epicurious. so far.
And so that is what we are doing this weekend,  and not much else.  We are desperately in need of some un-scheduled family chill (or fry) time.
Happy Hump Day.