August 29th, 2011
Driving to The Corson Building mid week in prime-time evening rush hour traffic, while frantically consulting Bing Maps en route, "it's not here"… "it can't be here," then to find the destination located underneath the interstate and literally adjacent to train tracks, hardly had the makings for "meal of a lifetime."
But it was.
…Enter The Corson Building.  Who would have thought a European looking, understated yet elegant, Villa type structure would be inconspicuously tucked into a industrial (to say the least) part of town?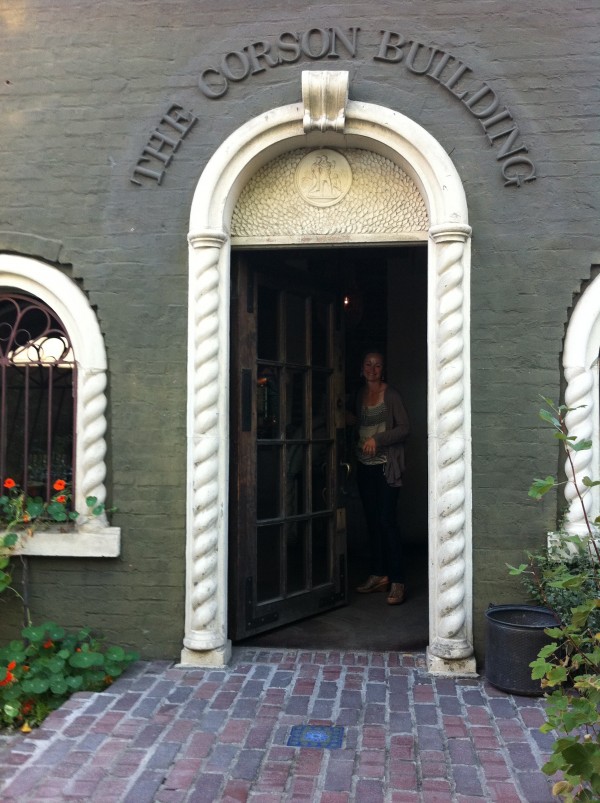 We were the lucky guests of dear friends who asked us to join an 8 course meal paired with amazing wine pairings from Walla Walla's Buty Winery.
First we gathered for some Prosecco in the garden (while the rest in our party sped over in said rush hr. traffic)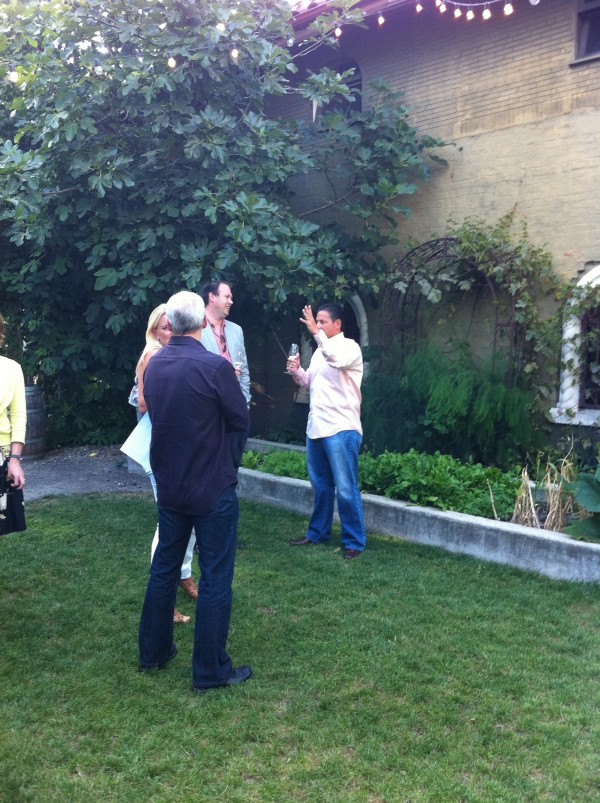 We wondered the grounds to check out the lush herbs and veggies that oftentimes appear on dinner plates later in the evening.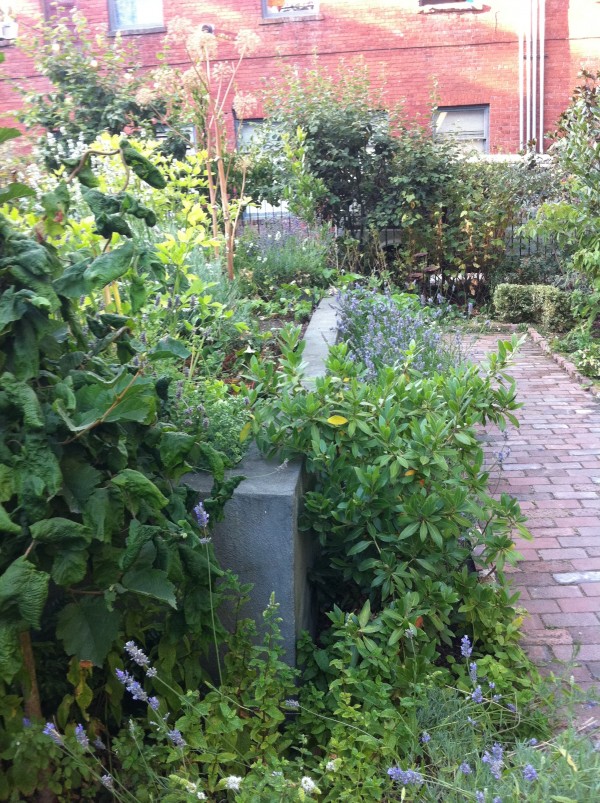 And took in the charming touches like this re-purposed bird bath to make any visitor who may fly by feel at home.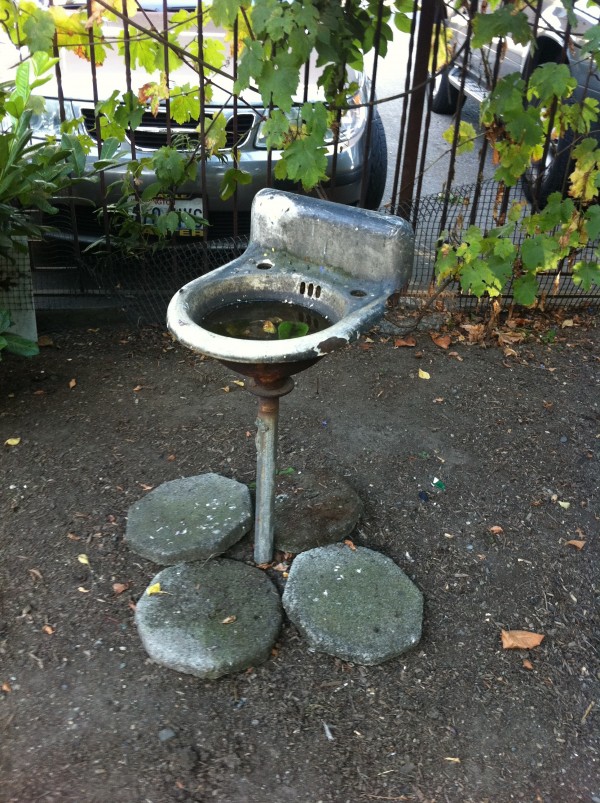 Those welcoming touches continued for the two-legged visitors upon entering the inviting interior dining space.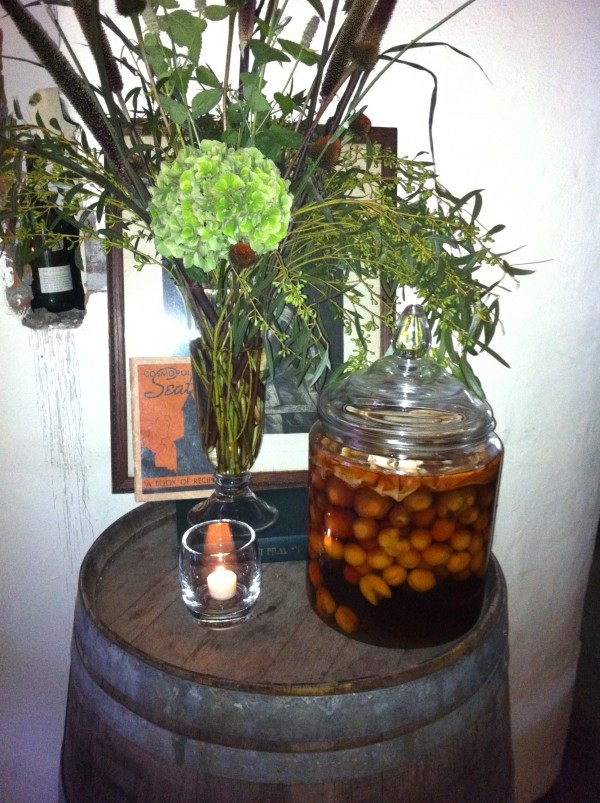 An intimate and European atmosphere is set with long farm tables for communal style dining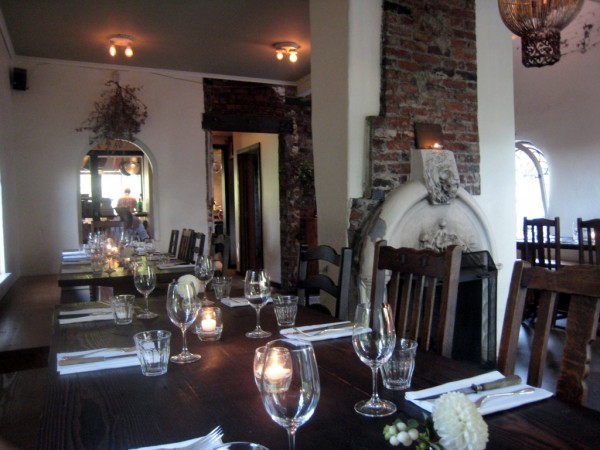 But enough of this stage-setting, let's get to the goods or grub (though very elevated grub, I should add).  I didn't take a picture of all the courses because #1 it's really hard to photograph food to make it look as good as it is actually tastes in person #2, there is a reason there are food photographers #3 it's kinda obnoxious, and if I start doing that, friends may not invite me to dinner any more–some are already tired of me "blogging" about everything as it is, ha! I said it:)
Buty Wine Dinner at The Corson Building, August 18, 2011
1) Salmon lox cucumbers & creme fraiche with pickled sultanas & dill
2) Pork rillette with mustard & crackers
2009 Buty Semillon, Sauvignon and Muscadelle
3) Lettuces, raw beets, walnuts, & Kurt's cheese
4) Fried fushimi peppers, cantaloupe & chantrelles
2009 Buty Conner Lee Vineyard Chardonay
5) Tomatoes, pecaches & mustard greens with bacon & vinegar (this one was my favorite!!)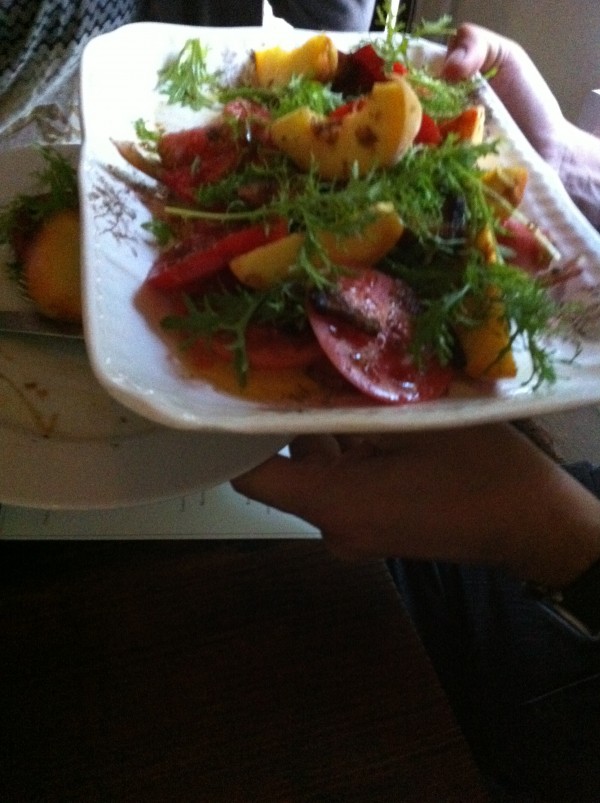 6) Marinated squid with roasted peppers, capers and aioli
2008 Buty "Redivia of the Stones"
7) Braised lamb with eggplant, apricots, lebbne & mint
2007 Buty "Columbia Redivia" Phiny Hill Vineyard Estate Grown
8) Yogurt & rose geranium sorbet with berries & shortbread
2009 Beast Spring Creek Vineyard Muscadelle
So there you have it, a meal of a lifetime.  My favorite, was course #5– the one with the peaches and tomatoes, it was a pure slice of summer heaven.  My favorite wine was the 2007 Buty "Columbia Redivia" Phiny Hill Vineyard Estate Grown
Bare in mind, this was an 8 course dinner and though it happened about two weeks ago now and I think I'm still full.  Thank you so much J. & G. for inviting us to the table.
Cheers!