August 7th, 2011
There is nothing really quite like hosting a party or company to give one a serious "kick in the pants" to get some of the ole projects into high gear.  Combine this with the fact, that my Mom came to town, who has an awesome eye for decor and gardening in general, so we have basically been working around the clock to shape the yard up.
I must admit, we inherited a pretty cool looking yard and courtyard with established trees, bushes, and vegetation galore. Though one of my least favorite aspects for years, has been this visible eye sore–or side of my neighbors garage (visible on my property).  I had enough–and would be hosting a garden dinner party for 24 people in a few days.  It was time to take action.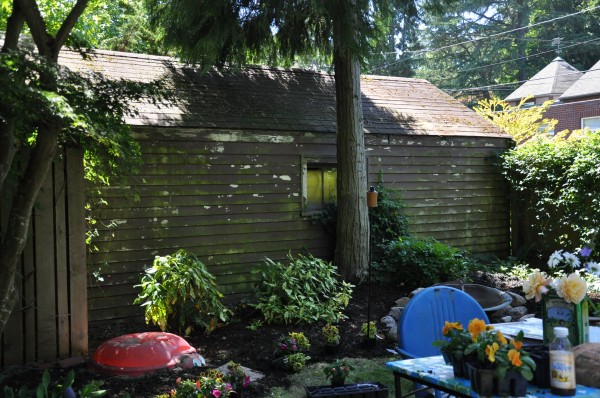 Notice the brown chipping paint and moldy/mossy factor, pretty much looking all around ugly, for far too long.   There was also a broken window I was dying to cover.   I thought long and hard about how to transform it.  I had a vision with IKEA mirrors, but the practicality of it was, well, not practical…but I have still not given up on the concept all together, for the record (and much to my husband's chagrin).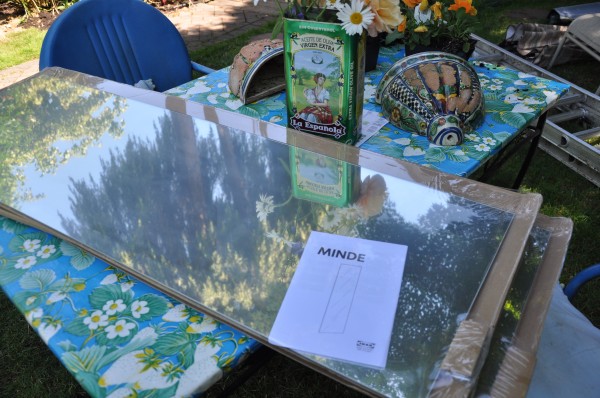 I love to re-purpose things, so I had all kinds of ideas floating around, like spray painting old Spanish garden sconces that I've had forever.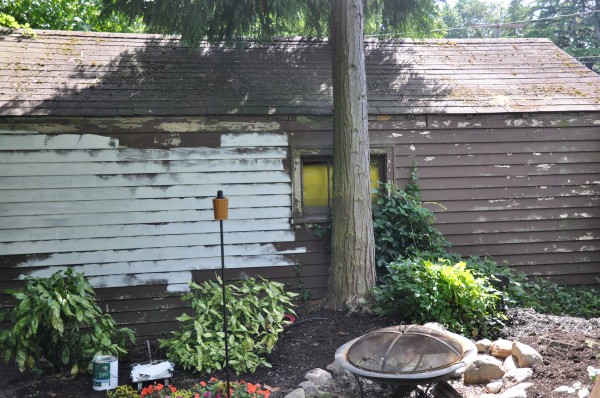 Knowing that white covers a multitude of sins, I decided to start with white paint. (29 coats or so, but who's counting?)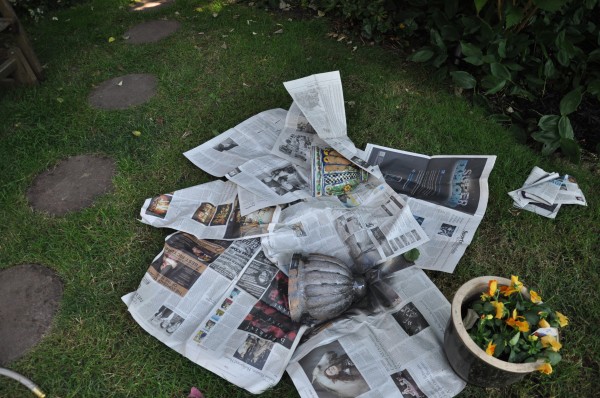 A cheap bottle of some textured gun metal colored spray paint, totally did the trick for the sconces.  And was completed in a jiff, I may add.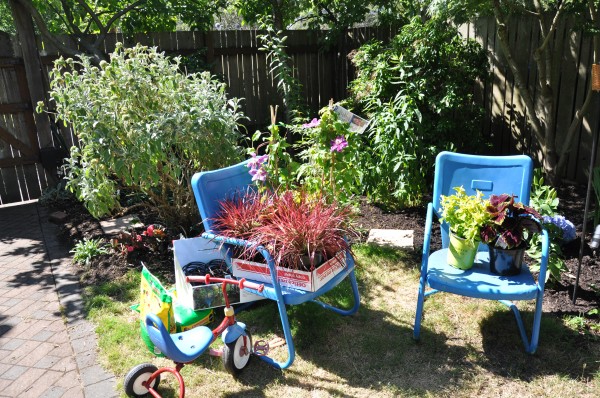 A trip to Lowes to buy the contents for some oversize black planters, think bright green coleus, amazing blue-ish purple-ish clematis that I hope crawls up the garage some day, and funky red-ish bushy grasses for high impact.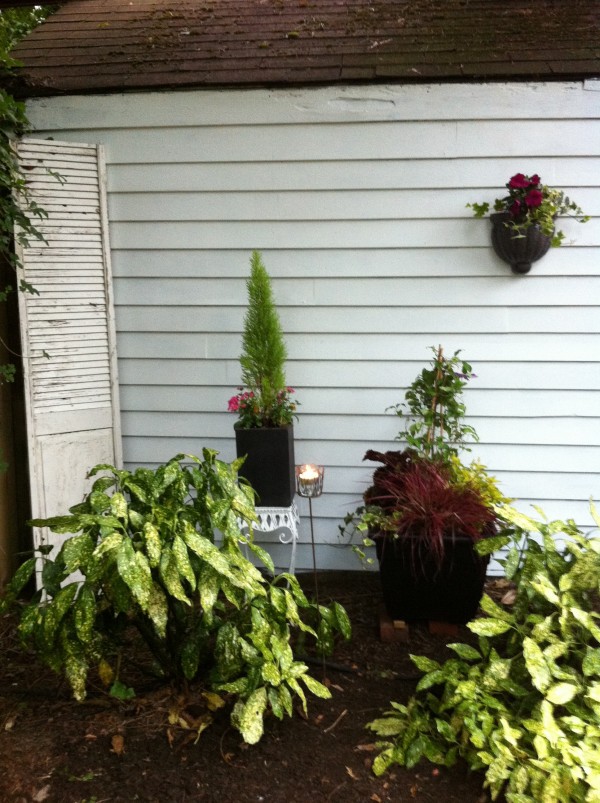 And the unexpected "star" of the project–truth be told, were these old "shutters" or closet doors actually, that we replaced a few years ago and were sitting on the side of my house.
Oh the effect and re-purposing  (to cover that damn broken mirror) tickled me happy.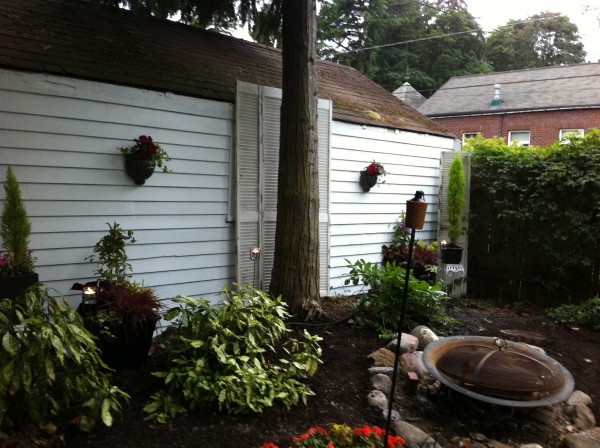 And this is what it looked like by "party time"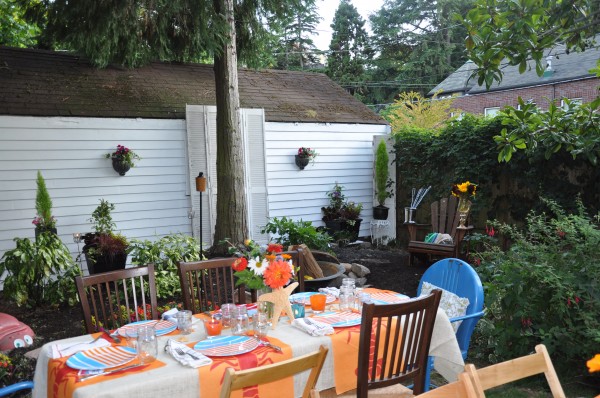 More about that soon!  I'm sorry I have neglected you all…soooo many projects, but I'm-a-back to bloggin and will be letting you know about them all!