August 18th, 2011
Live to Eat is the answer while on Orcas Island (or anywhere for that matter, but especially while on Orcas)!
Our lovely hostess and fellow food obsessed friend, treated us to some of summer's best while in her care and under her roof–most sourced from the local Orcas Island Farmer's Market, swoon!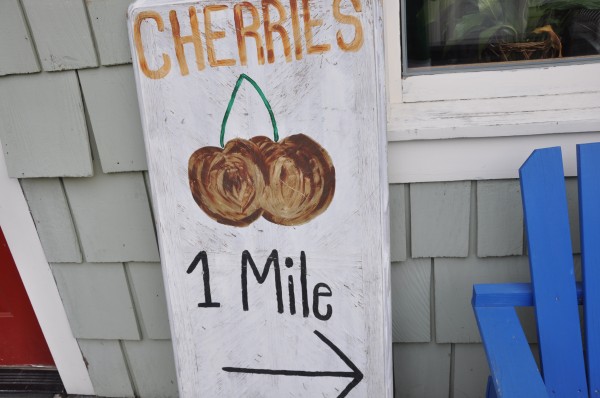 Unfortunately the hours of the market did not coincide with our ferry schedule.  Expletive, expletive, expletive.  Though I have visited on other trips and it is lovely and bountiful.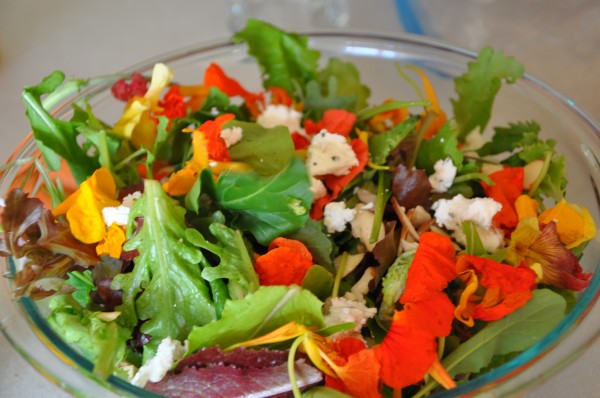 One of our first meals included BEAUTIFUL greens with gorgeous edible flowers.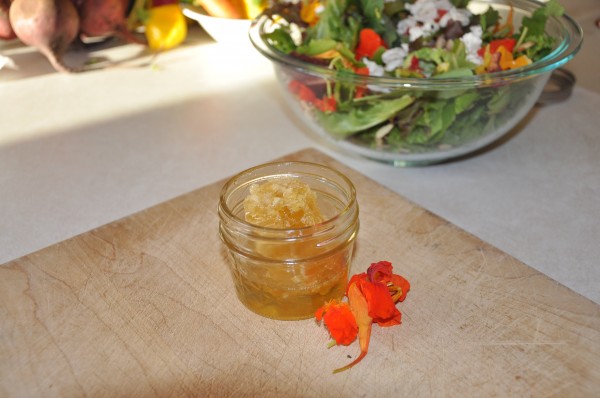 Fresh honey (by the way, did you beekeeping is somewhat the trendy new hobby?) to whop up a delish salad dressing.  Do you see all the other market produce lurking in the background?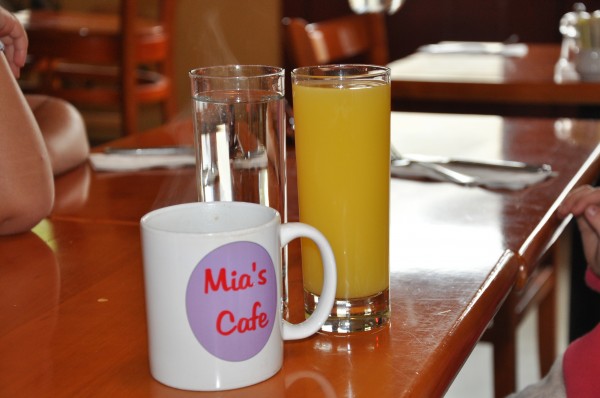 Early in the morning, one must promptly get  into town to Mia's Cafe.  Do you like the beverage trio here of Mimosa, coffee and water?  Why get one bevvie when you can have three?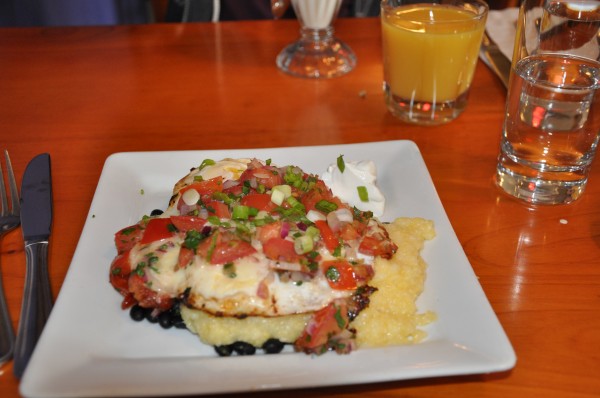 Resistance is futile when it comes to steaming hot huevos rancheros served, on a bed of polenta, and next to a nice helping of spicy black beans.  Yes, please.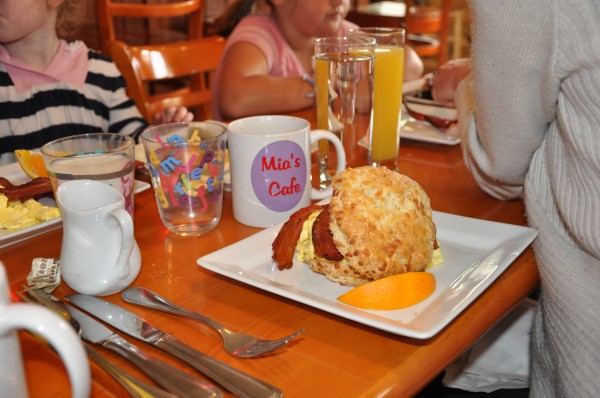 I was also tempted by the cheddar biscuit breakfast sandwich, house made of course!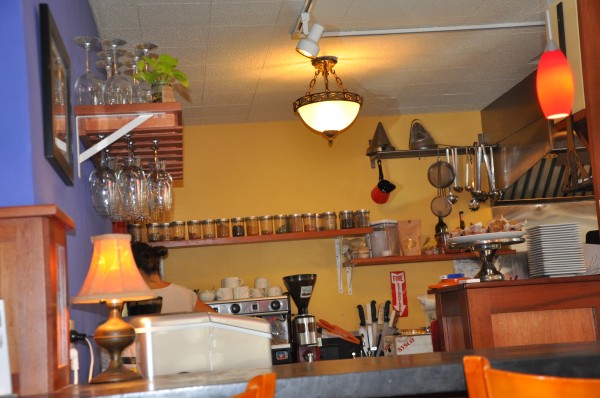 Cuter than cute atmosphere.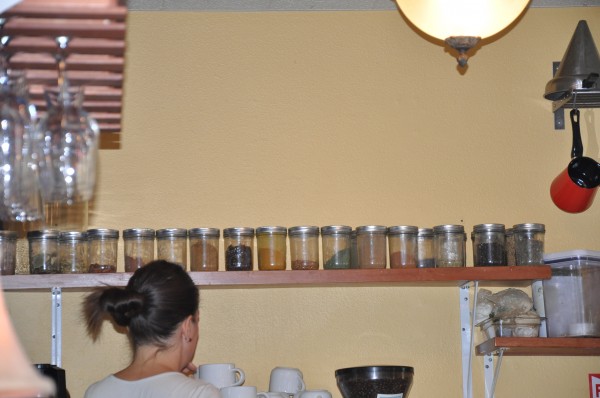 This tiny but mighty kitchen, totally rocked out awesome, wholesome dishes.  Plus, I love the spice storage, and you know how obsessed I am with canning jars…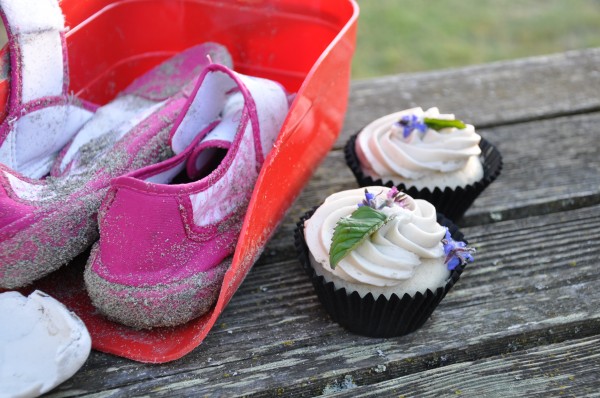 Did you know it's a scientific fact that food tastes better by proximity to salt water…:)  As an afternoon treat, these little cupcakes from Orcas Island Homegrown Market almost looked too pretty to eat.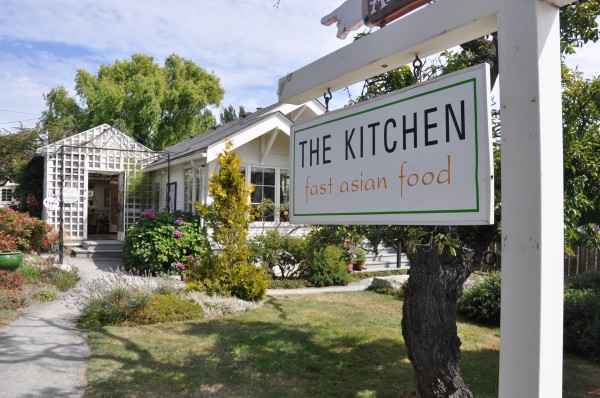 You don't always have to "sit down" to have great food, this is why I love the Kitchen.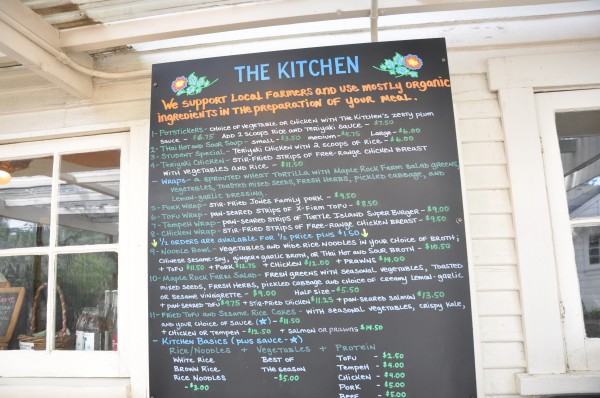 Cruise up to the window to order Asian inspired fresh wraps and more consumed casually on oil cloth covered picnic tables in their quaint courtyard.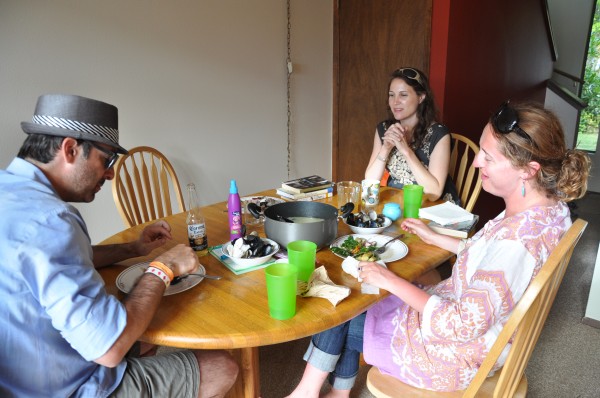 Mussels, and clams made in white wine back at the ranch taste divine.  Thanks R. for filling our bellies with such good food and being the most gracious hostess.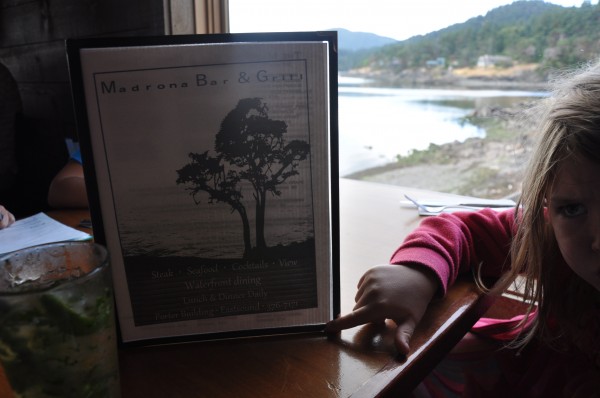 And a final pit stop at  Madrona Bar and Grill.  for some tasty fish and chips right on the water.
P.S.  There wasn't enough time this trip to check out Thomas Keller's, Allium located right next to Madrona.  Knowing this restaurant is here and such a culinary hero has selected Orcas as its location, speaks volumes about this island's commitment to the food movement and living to eat.  Now, what's for lunch?