August 11th, 2011
Did you know that Rosé outsells white wine in France?  I'm certainly a loyal fan, here in the good ole U.S. of A.,  though I feel like some folks cop a 'tude as though there is something déclassé about drinking "pink wine."  Have you noticed that too?  UGH, pretentiousness is the worst!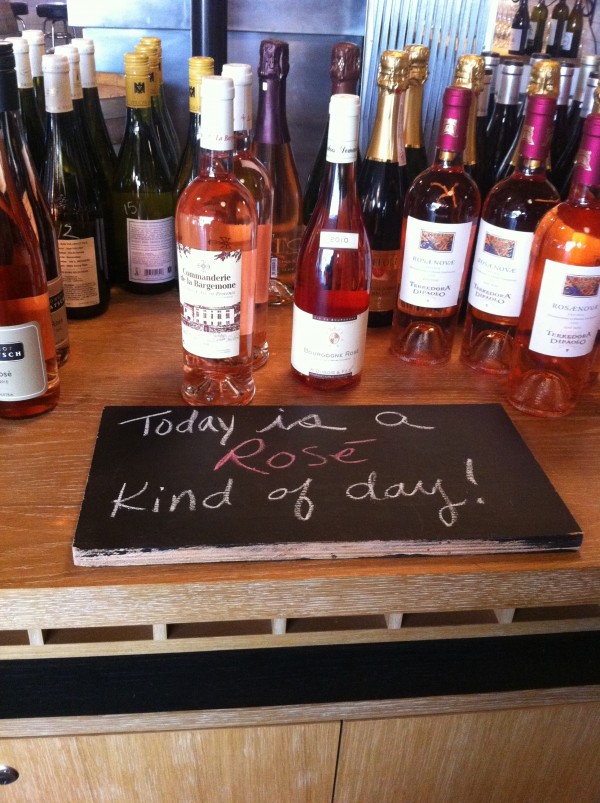 Photo taken at Bar Ferdinand (apparently they are fans as well), in Seattle.  This is such a cutie little display, I had just had to snap it!  Inspiration is all around us you know.
So if you're in the nah-saying camp, I dare you to try one from below.  And if you're among the converted, welcome home.  Rosé–chilled and crisp, is such a fun summer time quencher.  I took the liberty of assembling a list of totally drinkable, and some pretty darn delicious, I may add.   Some of the bottles are sparklers, some not.  All the bottles in the list are $10 or under.  I mean, I know of Starbucks habits that are more expensive, so here you go!
Hopefully today is a Rosé kind of day for you too!