July 25th, 2011
I am always on a high while strolling through the flea market. The possibilities are truly endless.
I thought long and hard about posting this photo considering my glaring white arm pits, and then decided–what the hell.  Besides, what you are supposed to be noticing is my awesome antlers ($20), that will soon be on the wall, and my fabulous polka dot bangle ($6).  Moving on…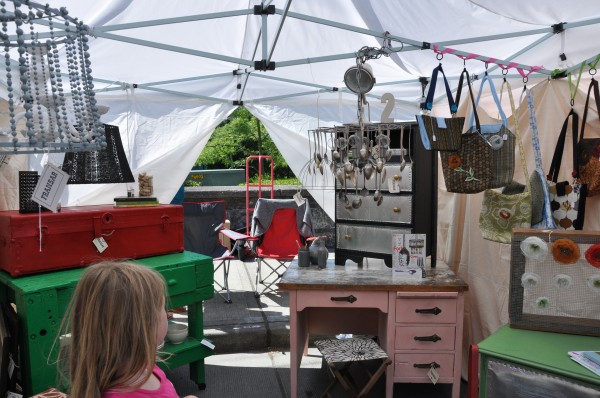 While perusing the market, chandeliers get me every time. Can you believe this gray beauty below was actually made with Mardi Gras beads?  I may even lift my top for this, with a tank underneath of course:) Hardy Har…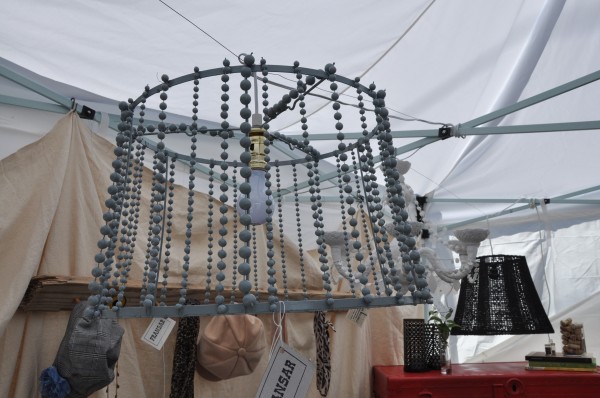 The creativity and whimsy that can be brought forward by some folks is so inspiring.  I loved happening upon Katie Bean's booth.   This cool artisan, refurbishes furniture, chandeliers, candle-eirs (white one below), as she calls them, and more.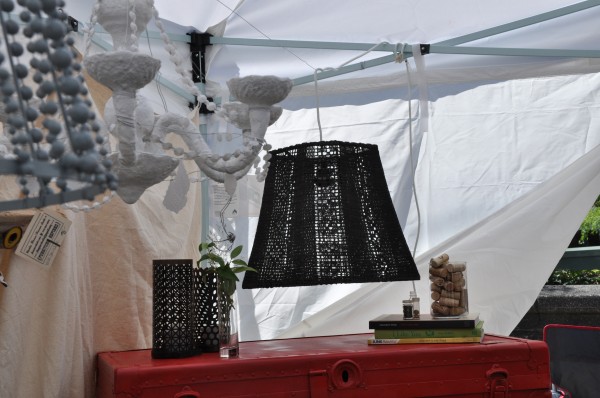 And this black fixture was made by stretching a vintage crochet skirt of all thing over the metal shade form. Who would-a thunk it?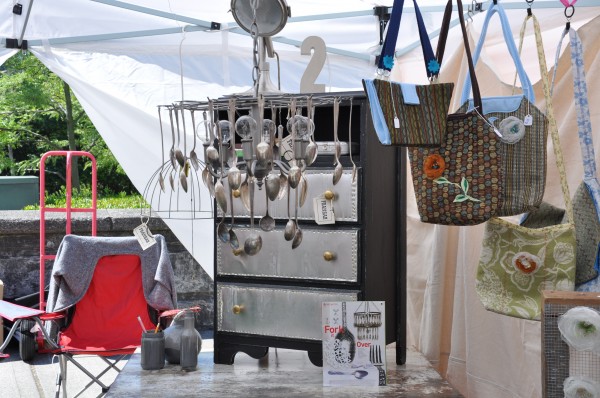 But the one that really baited me was the spoon chandelier, my shot doesn't do it justice–it was just gorgeous.  I was also loving the simple black dresser in the background, styled up with a plate of metal on each of the drawers.  Check out Katie Bean's interesting blog here. 
The D.I.Y. movement is so fun, but if you're not feeling motivated or crafty, just head over to the Fremont Flea Market and get yourself your very own vintage fab!