July 12th, 2011
Are you a big bag gal like me?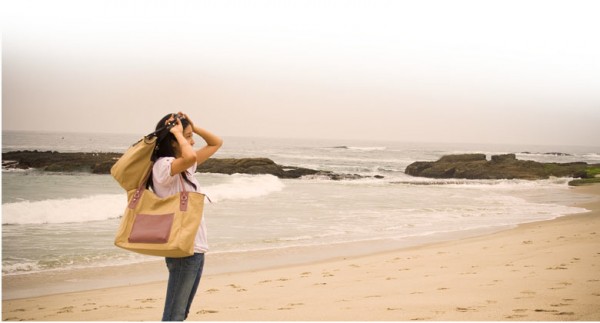 And by "big" I mean, "big fan," "big in size," …pretty much every since of the word.   I think I could fit my three year old in this one…and still have room for other things!
Sooo….I could hardly contain my excitement in coming across The Sunday Bag, by Boulevard Bags that I just ordered at my favorite local boutique, Canopy Blue.
Choose your color of leather (I chose Mango) for the handle and front pouch AND it can be personalized with your monogram or initials (you choose the font too).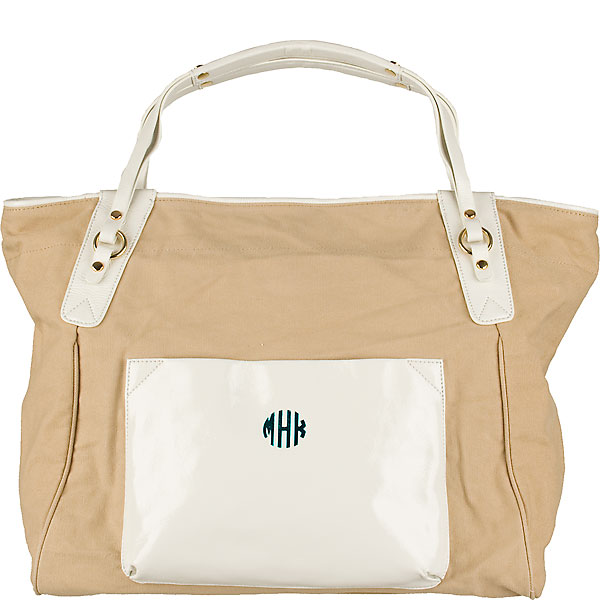 This would be the perfect overnight bag if you just need a bathing suit, toothbrush and a few items, but I plan to use mine as my summer every day bag.

I've died and gone to heaven well almost, it's not quite mine yet, they are warming up the monogram machine and she'll be mine in a few short days.  Oh, and very reasonable price point too, $143 and no shipping.  Yippee!