July 11th, 2011
If one thing is for certain, summer is fleeting…maybe that's what makes it so sweet.
And maybe that's why wearing white is so irresistible right now.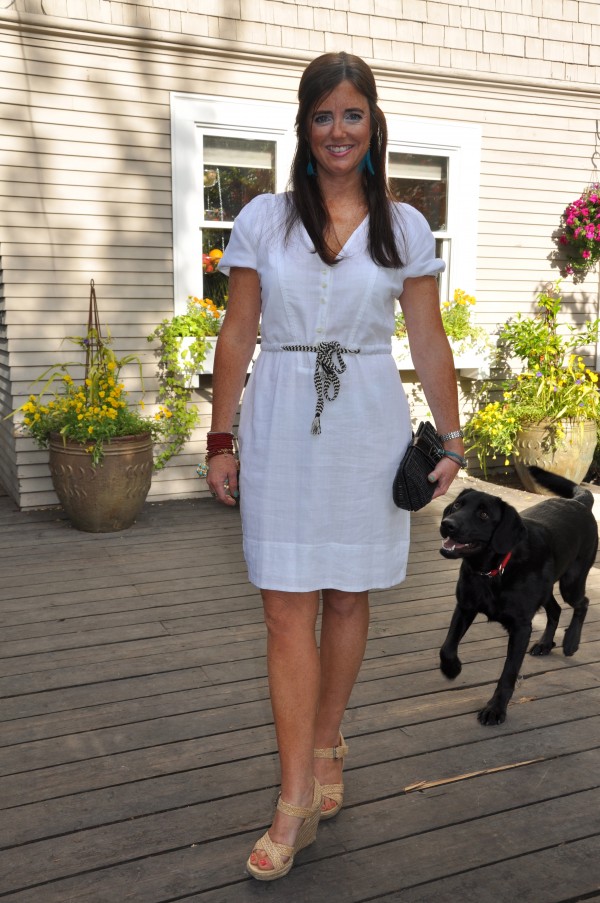 I can't stop wearing white, like this little J.Crew frock (final sale for 69.99 less 30%, math was never my thing) with fun black & white tie to cinch the waist.  Too good of a deal to pass up.  Oh this dress is also featured in the latest People mag. style issue.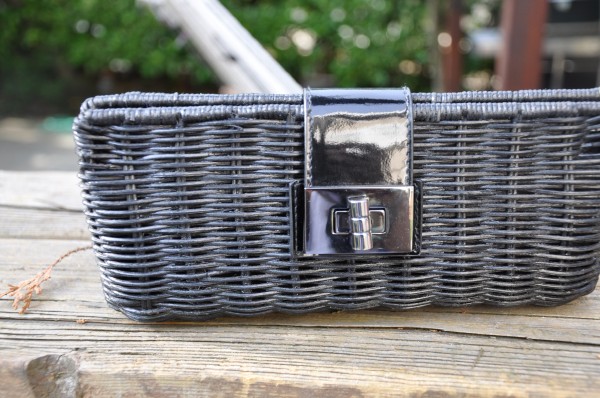 And couldn't resist this little basket weave clutch, also J.Crew final sale for $39.99 less an additional 30% off (again, please you do the math, regardless–this is must have.)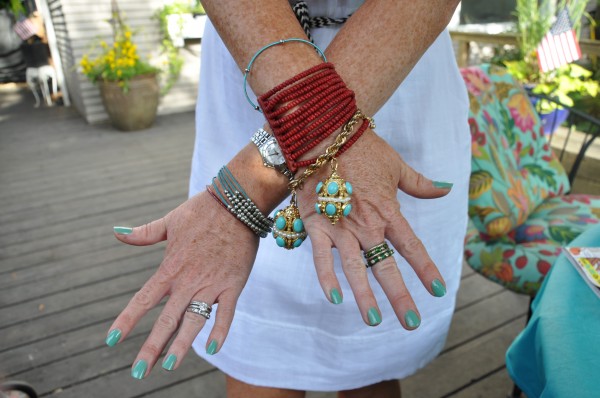 And what about some teal colored nails (on trend or trashy?).  I think it's modern and super summery, but must admit scrubbing off before a somewhat conservative business meeting this morning.
And finally some funky red and turquoise jewelry to finish the outfit.  Gold and turquoise bracelet with the dangles, Marc by Marc Jacobs, and a few cheapies from the BP section of Nordies. Ohh,  I almost forgot about the turquoise feather earrings, more funky fun, also from BP.
Now is your moment, seize it!  Wear white, and sundresses, and seersucker and espadrilles, and basket weave while you still can…