July 18th, 2011
My summer quest has officially become:  To attend as many varied markets as possible.
I'm actually tracking pretty well towards this goal.  Have been to 20 0r so different ones this summer, with more on the radar.
We lined up early in the a.m. to head over via ferry to Bainbridge Island Farmers' Market .  Yes, it was a rainy Saturday morning, sigh.  But this story has a happy ending…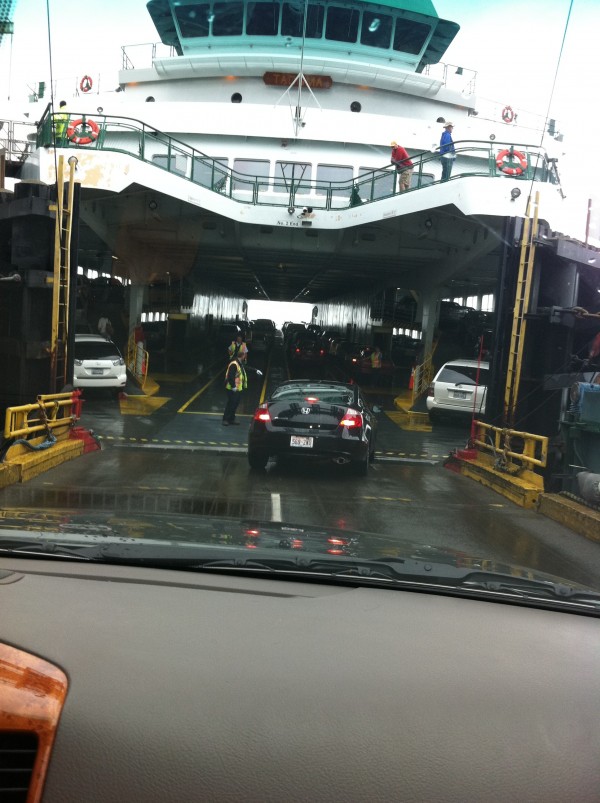 Look at the gorgeous and architecturally diverse homes that greeted us on the waterfront right as we approached the harbor.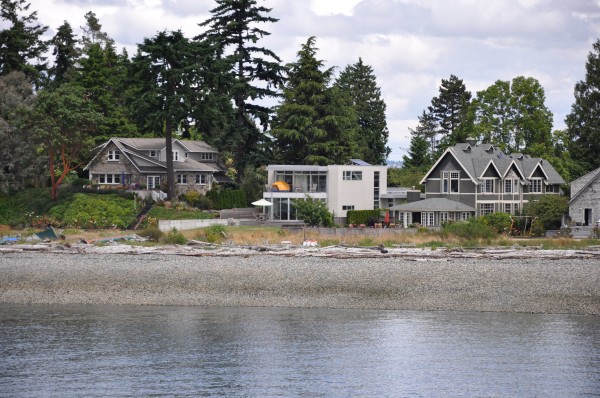 A quick 35 minute trip and, we have arrived at our destination!  Oh the vast array of culinary options available from mid-summer's finest; rapini, and sweet peas, garlic and Walla Walla onions, to name but a few.  Enough to make a true chef's head spin or even a regular person who appreciates fresh product for that matter.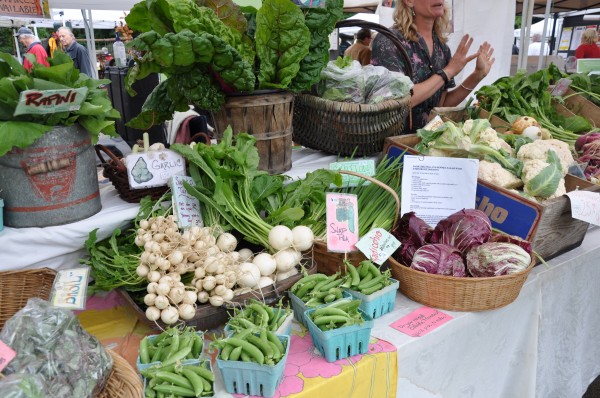 Just look at this colorful bounty of pristine, fresh arrangements placed in recycled olive oil cans, why didn't I think of that? $15 for one of the lovely bouquets alone, $20 with the can.  Of course, I splurged to get the can…as we were entertaining later that night.  Fresh flowers are always in my budget.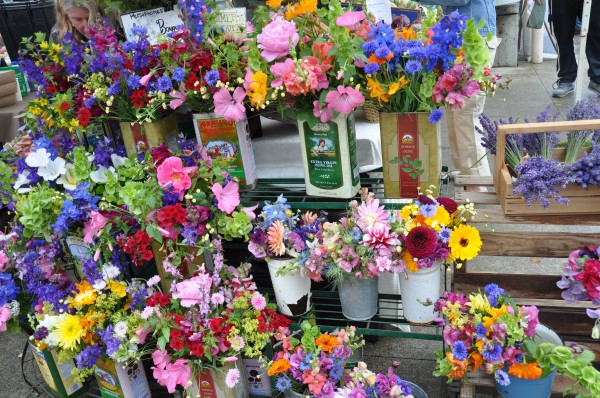 If this doesn't say "summertime centerpiece" then I don't know what does.  It was even worth holding on my lap while the water sort of sloshed around on the ferry/car ride home.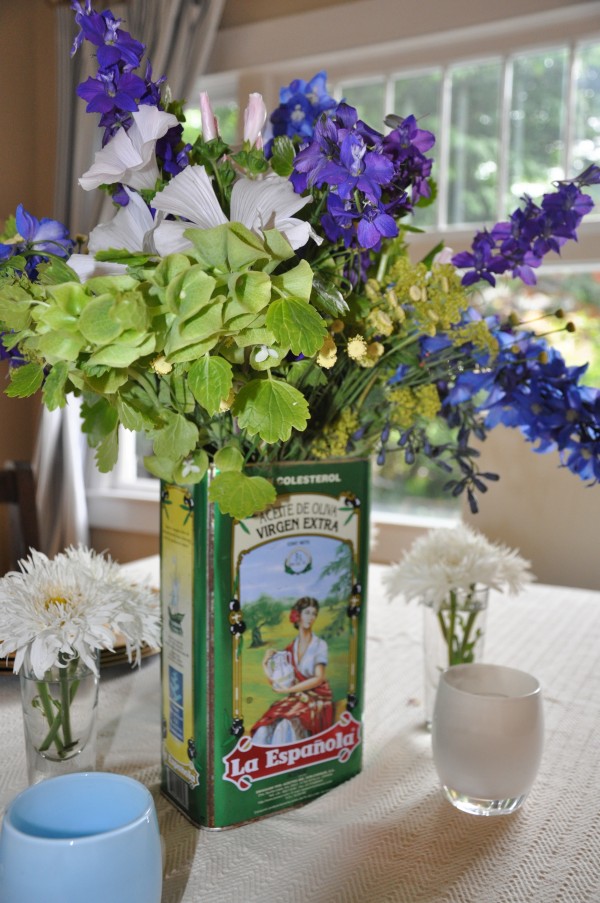 Onto the herbs, like everything else at this market, imaginatively merchandised.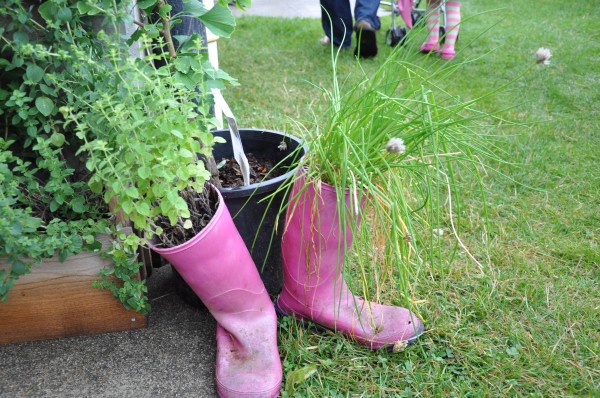 A pair of well worn (at least this farmer has a sense of humor with the wetness– perhaps some day I will too, no promises though) and loved wellies used as containers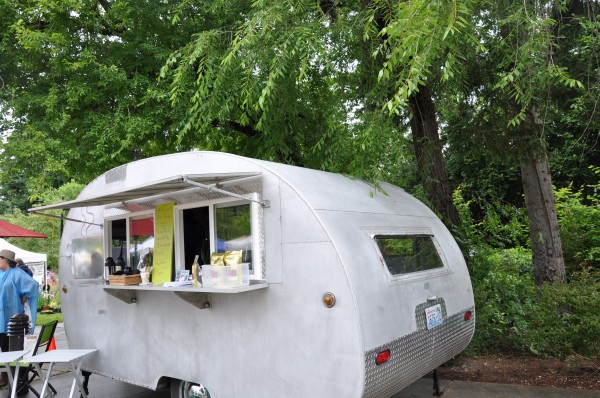 This is the spot for a fresh cup of Joe.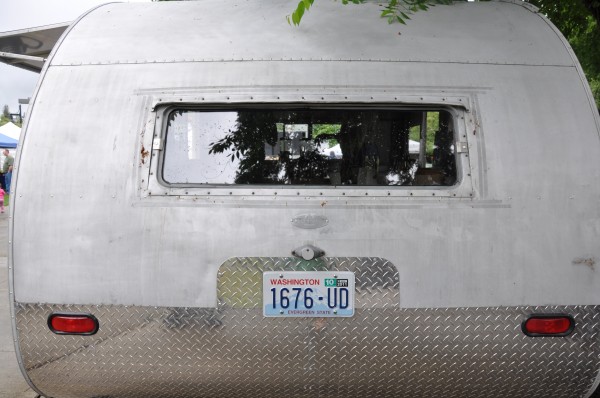 There is something about Airstreams, that I find strangely beautiful and intriguing, even a bit romantic.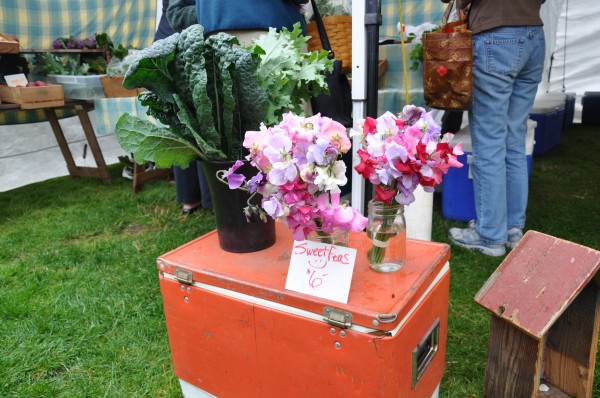 More vintage metal acting as a pedestal for the lusciously fragrant sweet peas.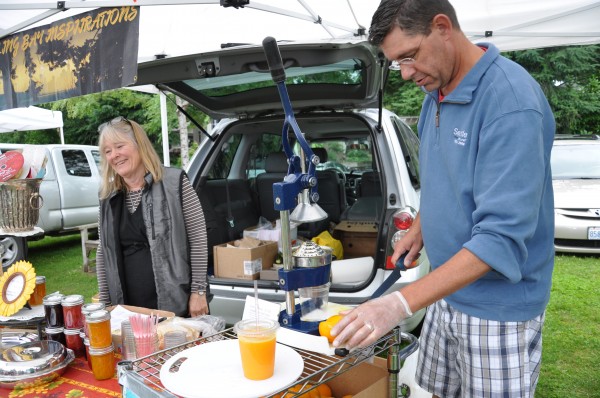 After caffeinating, gotta get some vitamin C.  Freshly squeezed OJ anyone?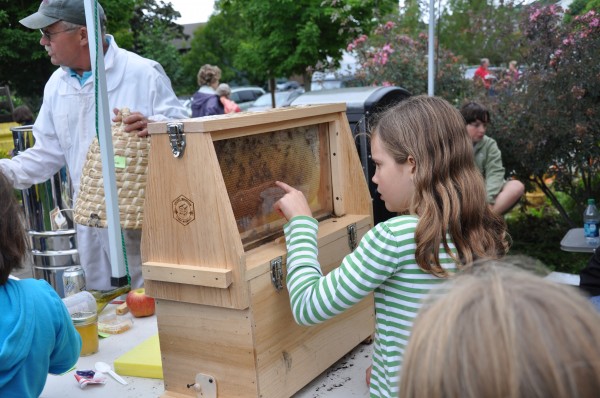 And to sweeten your coffee, how about some fresh honey with the "factory workers" on-site to demonstrate how "local" in fact this sweet honey really is…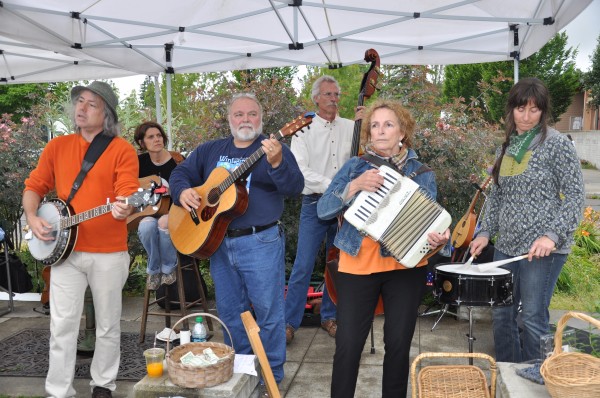 And if all this doesn't make you happy enough, you can catch a quick jam from the local band, Chele's Kitchen.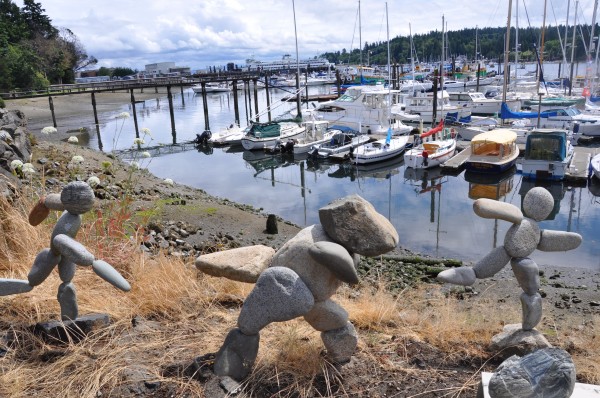 Can you believe the change in skies by the time we were ready to turn around and sail back to Seattle, the sun even started coming out.  Don't you love these fun sculptures by artist Ethan Currier?
Like these stone guys, I've gotta run.