July 18th, 2011
Yes, that was a great Zeppelin tune. But I'm actually being quite literal here.
After the usual dose of HEAVY inspiration by anything Novogratz and after watching their new show Home By Novogratz premier on HGTV on Saturday (by the way, they killed it didn't they?  can't wait till the next one!). Read more about their show and their overall vibe in this Huffington Post article here.
Oh, back to stairways, I got to thinking about mine (below) and how to ratchet up the fab. factor.  Even though, I do quite like the wall color and our photos, maybe we could take it even a bit further…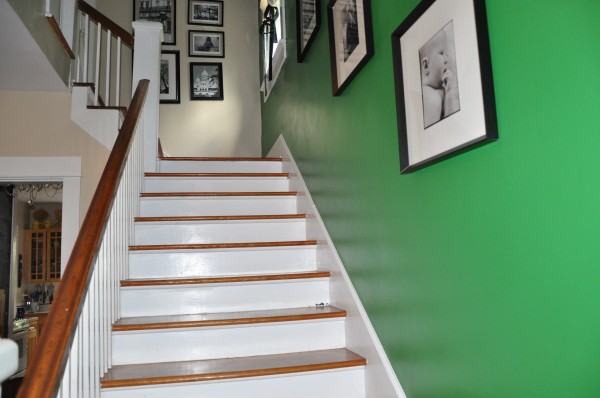 One of Bob & Cortney Novogratz' signature design elements is a unique and dramatic stairwell.
Like this striped stair way as a first impression upon entering this "girl chic" beach/surf cottage, as shown on the premier show.  Looks like lots of tedious prep., but look at the result– a charming custom runner effect.  Well worth the effort!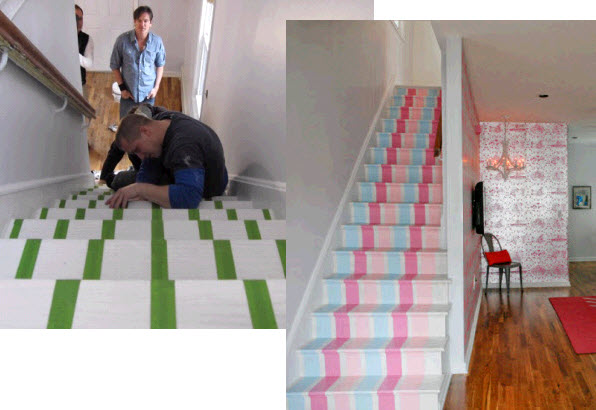 Or this perhaps simpler version, from a Hamptons home sporting a black & white typographic design.  Image: Sixx Design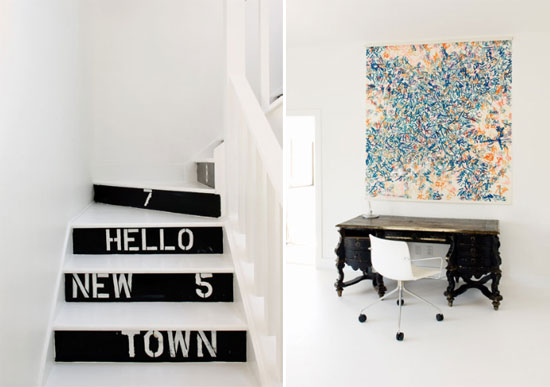 Their Great Barrington country home's family photo wall (remember, more is more!)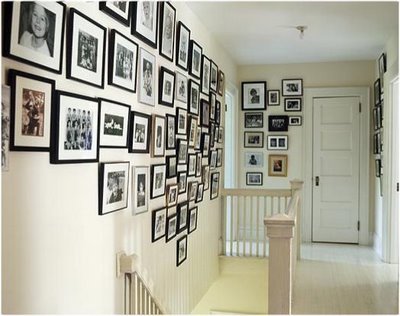 Sleek and modern wood and glass Manhattan stairwell–beautifully dramatic.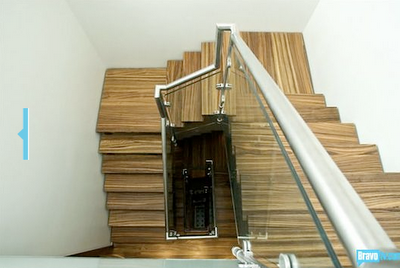 "Be Novogratz," let those creative juices flow….and take those stair wells to new design heights.