July 25th, 2011
It was a gorgeous sunny weekend in Seattle, finally!  Per usual, we spent a fair amount of time at the markets this weekend, and I have to say they were loaded with goodies.
But, I love a good surprise and to stumble onto something so simple, it's perfection.
Mango on a stick?  Yes please.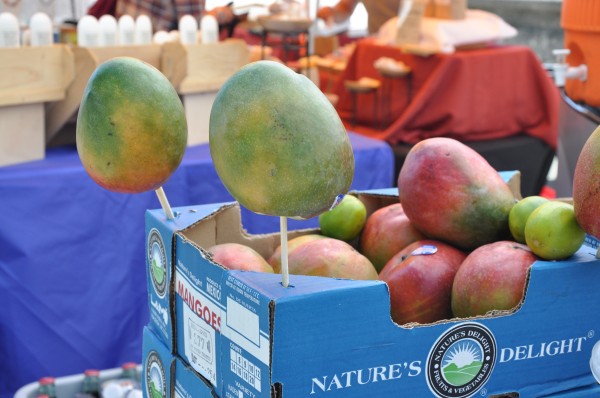 Most foods "on a stick" wouldn't exactly scream "health food".  Think corn dogs, turkey legs, dipped chocolate strawberries, cotton candy etc.,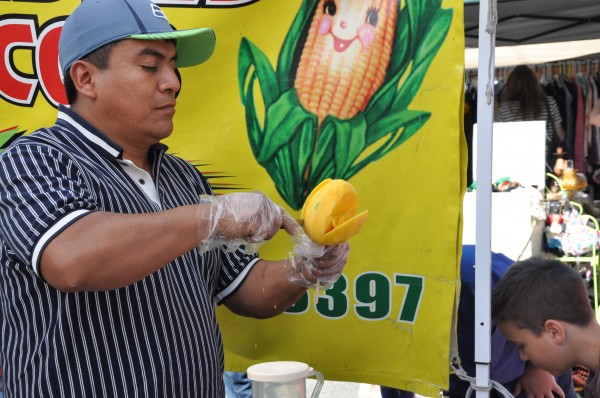 But what could be better than a perfectly ripe sweet and tangy mango, peeled carefully (think, big carrot peeler), cross hatched with a knife and then skewered onto a stick. Voila!  No fussing, no add-on's (though I do hear in some parts of the world, they dip in chili powder) needed.  Just natures goodness.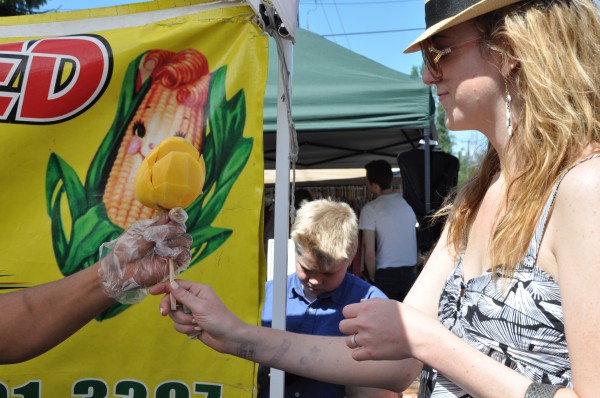 I loved watching the reaction from folks cruising with my mango in hand,  "Is that a mango on a stick?".  "Why yes it is, a mango on a stick"  Sweet, simple pleasure, or goodness on a stick.
We also got several other super cool "finds" that I will feature tomorrow, a girl's got to pace herself:) (quick preview: wrought iron table–free!  whee!  antlers, art, jewelry and more!)
Welcome to the week!