July 1st, 2011
Naturally, right? Only in a city that is surrounded by water on 3 sides would this be an option.
Virginia V is the name of the Lake Union floating vessel that hosts a Farmer's Market each Thursday of summer.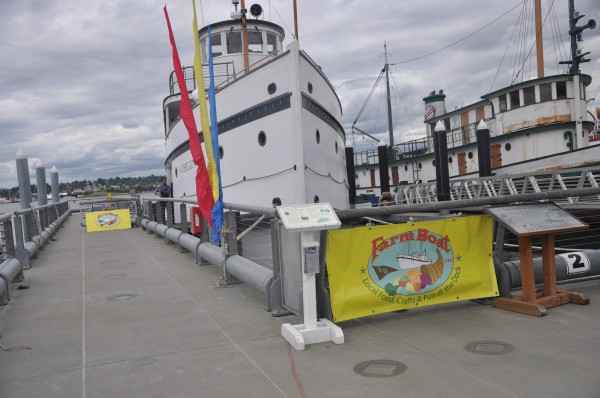 What a treat this experience is…it's actually a National Landmark too, and what a beaut. she is!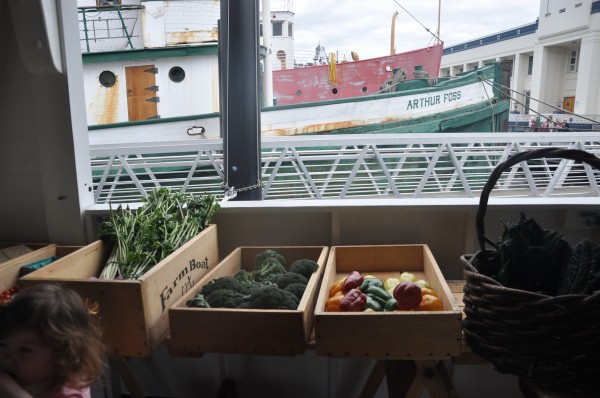 So we busily stocked our basket.  Suddenly I have a new "Market Day" to add to the roster…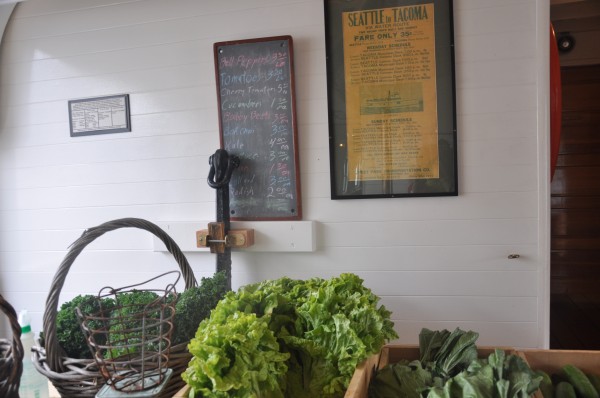 Which is basically Thursday through Sunday throughout the summer.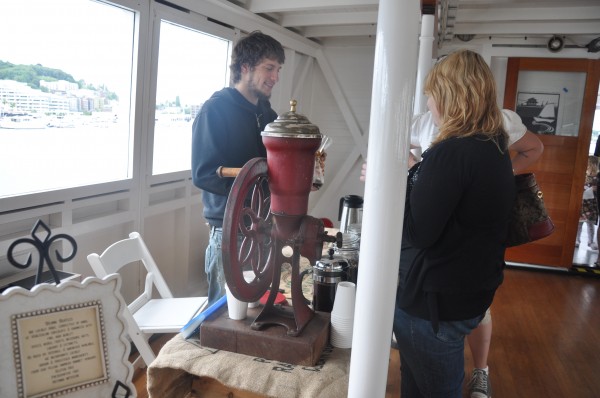 Grab a cup of Joe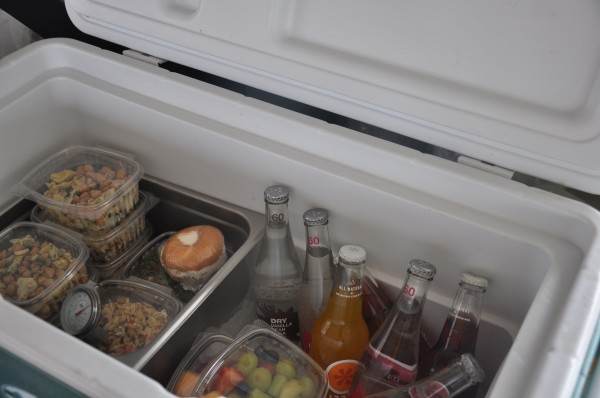 Or some lunch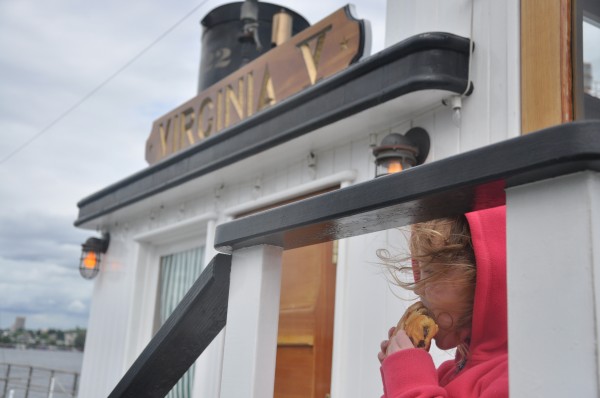 Or pain au chocolat!
Ahoy!