July 8th, 2011
Last night we had friends in town from San Francisco.   These would be the D.I.N.K.'s (below) that we used to be, you know, dual-income, no kids– lots of time to do fabulous things, travel, eat in amazing restaurants, etc., you could say the world is the oyster…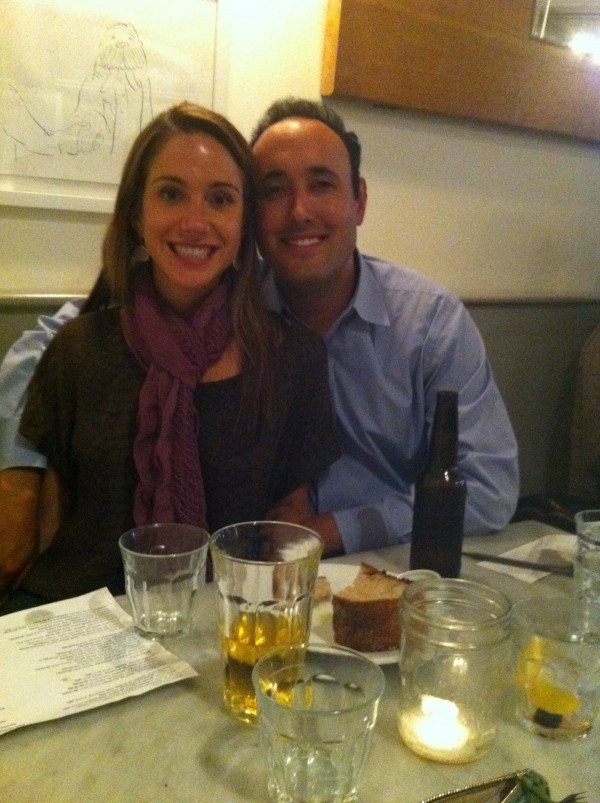 In other words, the pressure was on.  So imagine our relief in being able to show off a bit by suggesting Oyster Bar, Walrus & the Carpenter. Inspired by Lewis Carroll's Through the Looking Glass and What Alice Found There, 1872 (check out the pen and ink drawing behind them)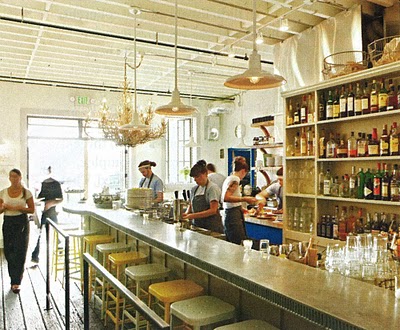 And the beautiful, open atmosphere.  This spot has been on our radar since this "love letter" to Seattle was published by the New York Times a month ago.  If food is remotely your thing, you live in Seattle or are ever planning to visit, you really must read this amazing article HERE.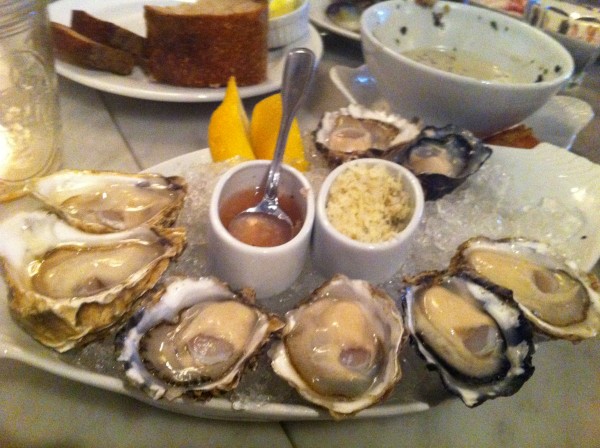 And the delicious fruits of the sea, we chose 3 different kinds of the dozen or so they offer, Blue Pool from Mid Hood Canal in WA, Effingham, from the Effingham Inlet, BC and Snow Creek, from Discovery Bay, WA
"O Oysters," said the Carpenter,
You've had a pleasant run!
Shall we be trotting home again?
But the answer came there none–
And this was scarcely odd, because
They'd eaten every one. "
-Lewis Carroll

And so we did.  Enjoy the weekend!