June 25th, 2011
Every season on Nantucket there are the expected changes and shifts in storefronts, restaurants, etc.  Usually this throws me for a loop, but not with the exciting new addition of Petticoat Row Bakery.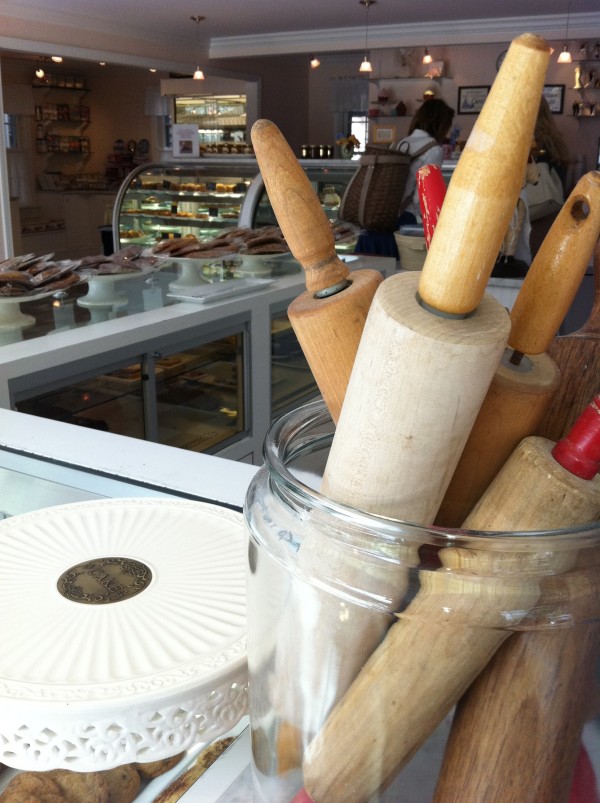 Any dietary restrictions you may impose upon yourself should go out the window here as you prepare to enjoy homemade bagels, amazing cupcakes, WHOOPIE Pies and more…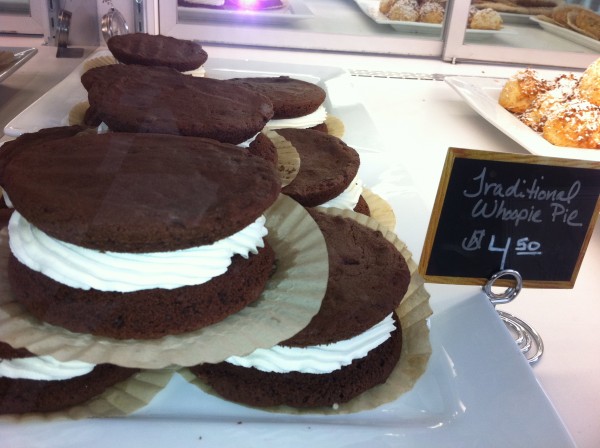 This is the place for heavenly cookies, baguettes (look at this lady's backpack basket that she filled with several baguettes before riding away on her bike, love it), spectacular cakes and enough to give you a royal tooth ache!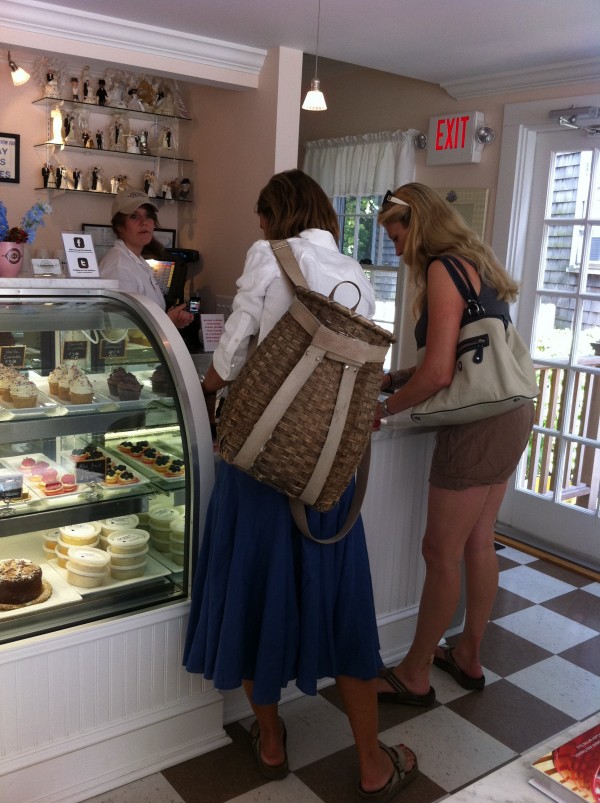 They were even just featured in July 2011 Food and Wine magazine in a cool spotlight on Nantucket restaurants, read more about Petticoat Row Bakery and some other fabulous Nantucket restaurants HERE.