June 16th, 2011
There really is no such sweetness as berries plucked by your own fingers. Little kid fingers, even better.
This is how we started the morning picking fresh strawberries at Bartlett's Farm following the farm tour.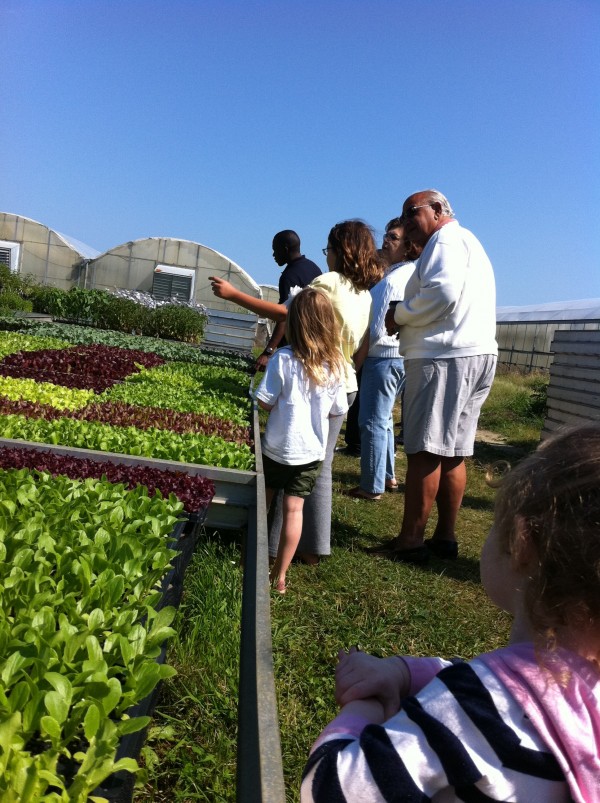 A good start to the morning! Look at all those beautiful greens waiting to be made into fresh summer salads, glistening in the sun.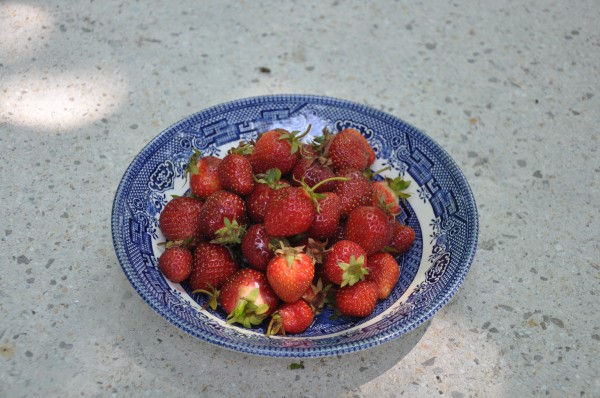 Check out the fruits of our labor.  Now our big decision of the day is what to do with the 4 quarts of luscious berries.  Ohh the possibilities!