June 23rd, 2011
There is a unique Nantucket law requiring all visitors to partake in copious consumption of lobster while vacationing/summering in Nantucket.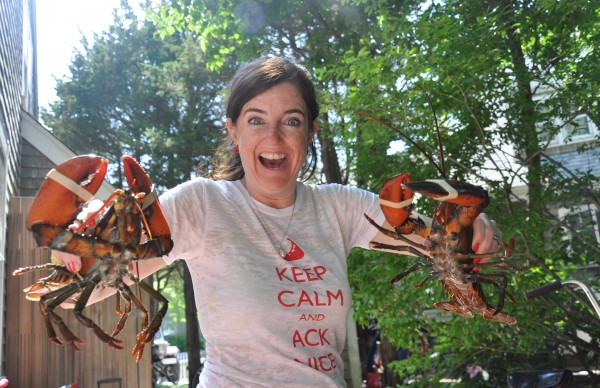 And so we did. (don't I look crazy in this photo?…the lobsters do it to me!)  By the way, my shirt says: "Keep Calm and ACK Nice"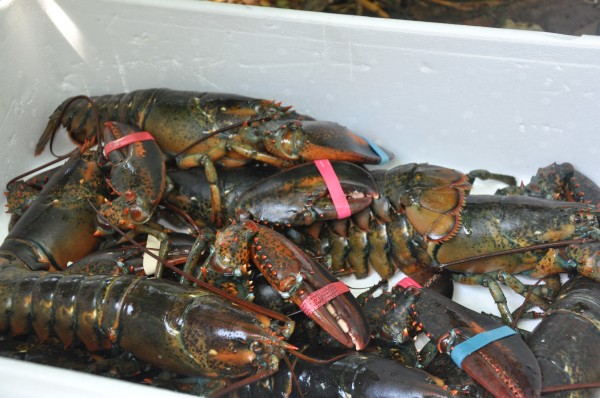 We are law abiding citizens after all.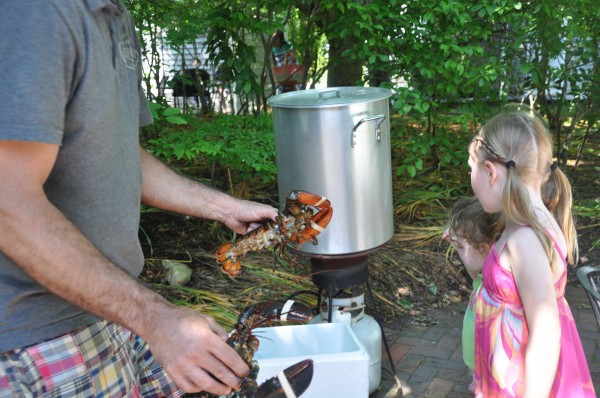 A lobster boil is the way to go.  We source ours from Bill's seafood on Hummock Pond Road.
Making friends with the crustaceans before their demise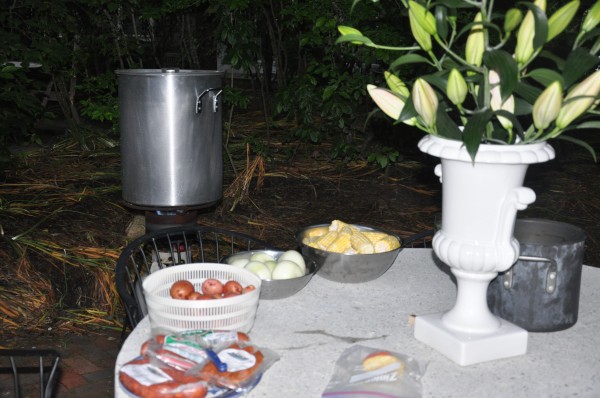 Getting everything prepped:
Potatoes, check.
Onions, check.
Linguica (portuguese sausage), check.
Corn on the cob, check.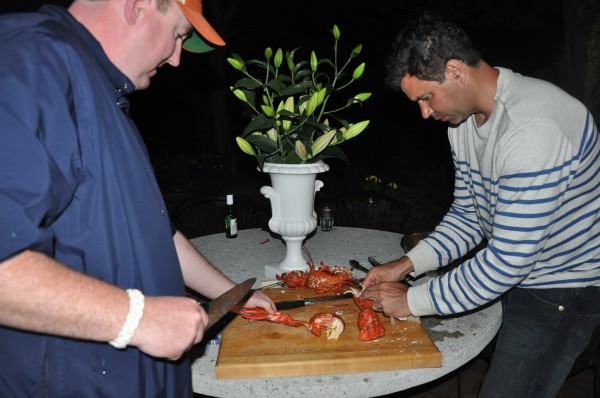 Strong men on hand to prep for all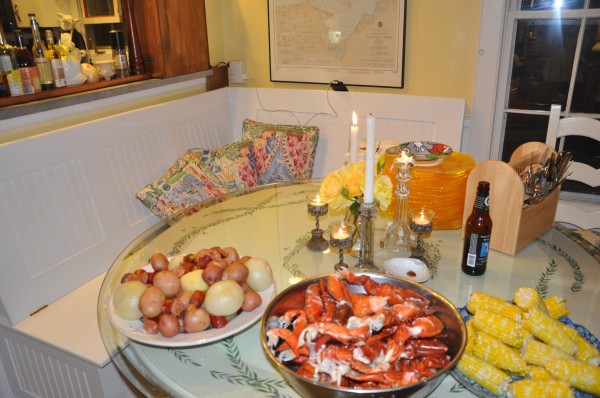 Ready!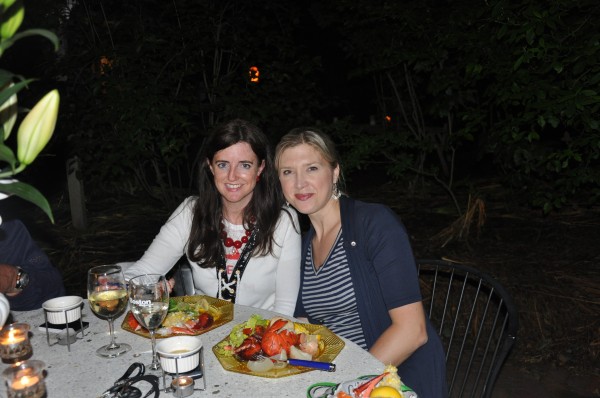 Set…EAT!
Might just be the PERFECT summer meal.